To keep the lights on, we receive affiliate commissions via some of our links. Our review process.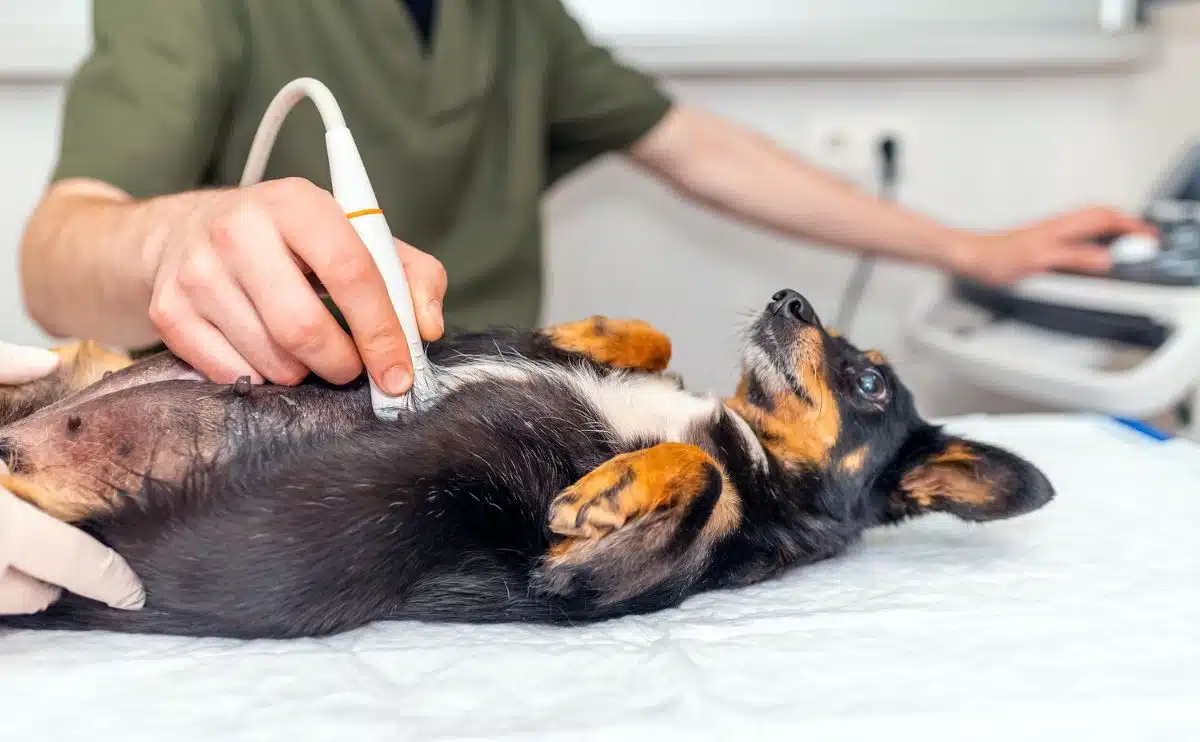 Pregnancy is a gray area for pet insurance coverage and can be a case-by-case situation. Most insurers exclude pregnancy in their policies, but there are instances where your provider may cover pregnancy and related conditions depending on the pet type, whether or not you're a breeder, if it's an accidental pregnancy or not, and the policy type.
Does Pet Insurance Cover Pregnancy?
There isn't pet insurance that covers pregnancy in its entirety. That's because pet insurance doesn't typically cover pregnancy and conditions related to breeding. However, if your pregnant dog experiences unexpected complications during birth and requires a C-section, the insurance company may cover the medical cost as long as the pregnancy took place after the waiting period for the effective date of your pet's policy and your vet deems it medically necessary.
An Example Of When Pet Insurance May Cover Pregnancy
Pet insurance may cover procedures for pregnant dogs, such as scans, bloodwork, and ultrasounds if your policy includes coverage for these tests/diagnostics and they are required due to an emergency. If these tests and diagnostics are requested as part of a routine vet exam to assess your pregnant dog's health, then it is likely the insurer will exclude coverage for these instances.
Does Pet Insurance Cover Breeding?
Pet insurance coverage for breeding varies by provider, and most don't offer coverage. Trupanion is a popular selection among breeders because of its Breeder Support Program. The Go Home Day Offer lets insurance-carrying breeders provide pet buyers a Trupanion enrollment offer without any waiting periods. Additionally, Trupanion covers breeding-related health conditions, which can be a big perk for breeders.
Does Pet Insurance Cover Pregnancy Prevention?
Pet insurance doesn't cover spaying and neutering. However, preventive plans (or wellness plans) can often be purchased as an optional add-on to a pet insurance policy. Most wellness plans have an allotment that can be used toward spaying/neutering. Wellness plans are not pet insurance as they don't cover costs associated with accidents or illnesses.
Does Pet Insurance Cover Pyometra?
Pyometra is a uterine infection resulting from hormonal changes in the reproductive tract. Pyometra may be covered by your pet insurance company, but each company handles it differently. Pyometra is more common in pets who haven't been spayed.
What's The Best Pet Insurance For Pregnancy?
Speaking with an insurer before signing up for a policy is important to ensure you choose the right pet insurance plan, especially if you have unique requirements. While breeders may sign your puppy up initially for a Trupanion policy, as the pet parent, you are free to select another company if you choose. Pet insurance isn't one-size-fits-all, which is why we recommend getting quotes from at least three companies.
Tagged With: Reviewed By Insurance Agent