To keep the lights on, we receive affiliate commissions via some of our links. Our review process.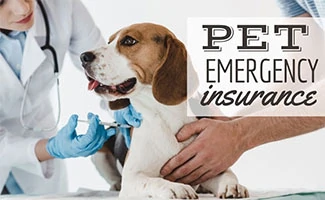 If your dog is currently experiencing a life-threatening medical emergency, please seek veterinary care immediately.
Are you concerned about your dog experiencing an emergency? Are you unsure about where you would take her and how you would pay for it? Below are some solutions to get your dog the vet care she needs immediately and possible methods to find payment assistance.
Emergency Vet Hours
Many general vet practitioners have emergency vet hours for their regular patients. But how does this work? In most cases, you call the vet offices' regular phone number, and the answering service will explain how to reach a vet after hours in case of an emergency.
Tip: The next time your dog has her annual wellness checkup, ask your vet what you should do if your dog has an emergency outside of their regular office hours. That way, if an emergency strikes, you can be as efficient as possible and get your dog the help she needs quickly.
There are also specific emergency vets here you can take your pet if your vet doesn't offer services after normal working hours. Depending on where you live, there may be emergency pet hospitals near you.
Emergency care for your pet typically results in higher fees for evaluation and treatment, so be prepared for a higher bill than normal.
Vet Hotlines And Online Services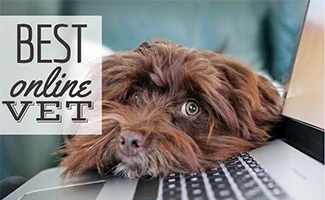 There are also online veterinarians you can chat with to get your questions answered from home immediately. How do they work? Within a couple of minutes, you can be connected with a licensed vet and have your pet evaluated to determine if you need to seek emergency help immediately or if your dog is stable enough to wait until your vet's office opens. However, if you don't get a prompt response, please go immediately to an emergency vet. Do not delay if you are unsure of what to do — just go.
Our Recommended Service
We use one of these reputable online vet services to provide our readers with access to an online vet. You can contact a licensed vet via JustAnswer to get an answer to your question now.
Pet Ambulance
Some cities or vet clinics may have pet ambulances for emergencies. Unfortunately, this isn't widely available, and there isn't a single national provider. So, we can't provide you with precise details or recommendations about pet ambulances in your area. If you're curious about them, we suggest asking your vet or doing a search online for pet ambulances in your area.
Again, if you cannot find an ambulance to help in time of emergency, do not delay. Get your dog into your car and rush to the vet's office or an emergency vet clinic.
Pet Insurance Can Help Protect You In The Future
Looking for pet insurance that covers emergency visits? You're in luck; all of the pet insurance companies we review cover emergency visits. However, this means you need to have a pet insurance policy purchased before an emergency takes place. So, if your dog breaks her leg, you can't hop online and buy a pet insurance policy and expect it to cover treatment for your dog's broken leg. Furthermore, most pet insurance doesn't cover pre-existing conditions, and there are waiting periods before your pet insurance policy will go into effect for various scenarios (varies by provider).
Alternatives To Pet Insurance
There are also alternatives to pet insurance. Some of these non-insurance companies offer emergency funds, discount plans, and other types of financial assistance to help with pet expenses, especially if you qualify as a low-income household. You can learn all about them in our pet insurance alternatives article. There are also financial assistance programs to help with vet care for your pet.
Frequently Asked Questions
Here are some frequently asked questions regarding pet insurance emergency vet details from our readers.
Does Pet Insurance Cover Emergency C-Section?
Some pet insurance companies may cover the medical cost of an emergency Cesarean section. Read more details about C-section coverage here.
Can I Get Instant Emergency Pet Insurance?
If you're looking for financial assistance for an emergency that has already occurred, then you're out of luck. As with any insurance, it helps you manage future possible catastrophic events, not today's financial issue. However, if you want to purchase pet insurance and have emergencies covered with little to no waiting period, you may have a few options.
Our pet insurance waiting period comparison table lists the waiting periods for each pet insurance company we review.
What Is The Best Pet Insurance For Emergency Scenarios?
If you're searching for the best pet insurance to cover future emergencies, you may want to consider the following.
Waiting periods – Depending on the emergency, the pet insurance company may file it as an accident or illness. For example, a broken leg would most likely be considered an accident, while breathing difficulties could be viewed as an illness (depending on the cause).
Breed-specific illnesses – Another thing to consider is what illnesses your dog may be more prone to. For example, Labrador Retrievers are prone to ACL tears, and Bulldogs are prone to brachycephalic ocular syndrome, so you'll want to research some common illnesses your dog's breed is predisposed to developing over time.
Accidents – Are you worried about your puppy ingesting a foreign object (got a shoe chewer on your hands?)? Is your dog a little clumsy? Is your canine notorious for chasing cars? All of these could result in unexpected accidents for your dog.
All pet insurance companies cover emergencies, but only you can decide which accident and illness coverages are most important to you. Our pet insurance coverage comparison table may help you compare what each company covers and excludes.
Tagged With: Reviewed By Insurance Agent