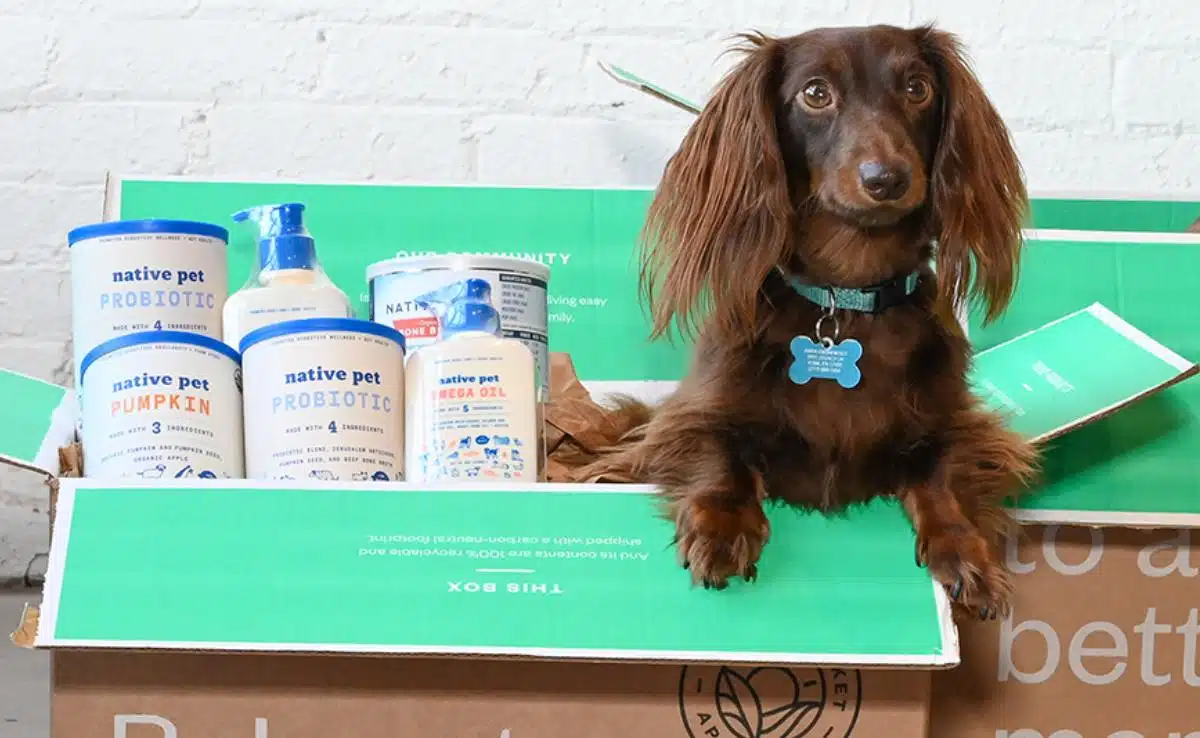 The pet supplement market is becoming fiercely competitive as owners are focusing more and more on the health and well-being of their beloved furry family members. And pet parents are willing to spend more on premium options. One high-quality brand, Native Pet, prides itself on its clean, limited-ingredient supplements formulated by leading veterinary experts. How do Native Pet's products stack up against their competition? Are their supplements and meal enhancers worth it?
Native Pet Reviews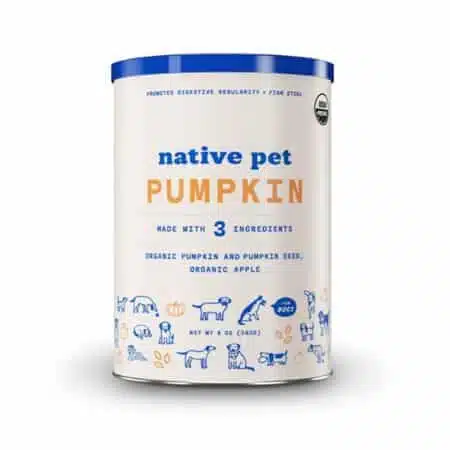 Product Name: Native Pet
Product Description: Native Pet provides a healthy approach to dog chews, supplements, oils, and nutritional meal enhancers.
Summary
We rarely see such overwhelmingly positive customer reviews that we do with Native Pet.
Our team rates dog supplements based on several factors, including the quality of ingredients, variety of products, price, customer support, and more.
Pros
Good variety of limited-ingredient supplements and meal enhancers
All products formulated by vet nutritionists
Only uses responsibly-sourced, clean-label ingredients with no preservatives or fillers
30-day satisfaction guarantee
Subscribe for auto-shipping and save 10%
A vast majority of customers say their products are very effective
Cons
A bit on the pricey side compared to similar companies
Soft chews only available in chicken
Key Features
Native Pet's Best Products & Pricing
We're highlighting some of Native Pet's best-selling and most effective products below that may help give your dog relief from skin allergies, joint problems like arthritis, digestive and urinary tract problems, anxiety, and other health issues. Some are also excellent for promoting overall wellness and immune health.
You can make a one-time purchase or save 10% by subscribing for auto-shipping every 30, 45, 60, or 90 days.
Pumpkin Powder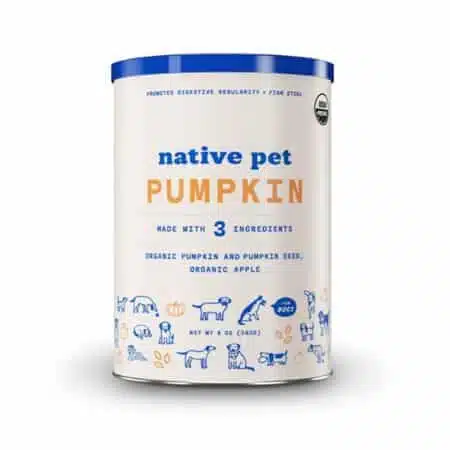 Omega Oil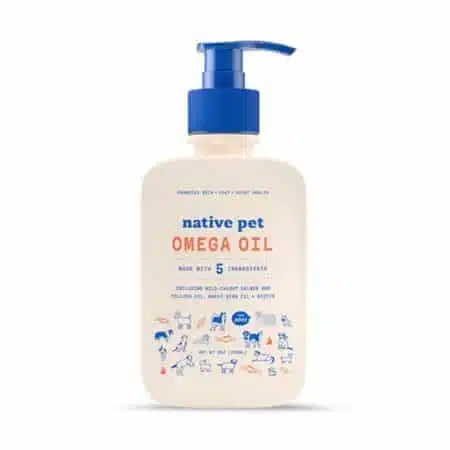 Bladder Chicken Chews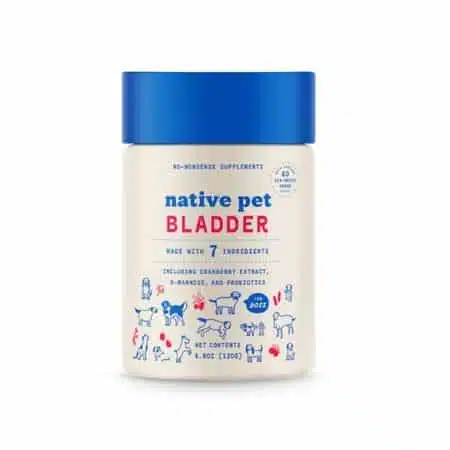 Organic Probiotic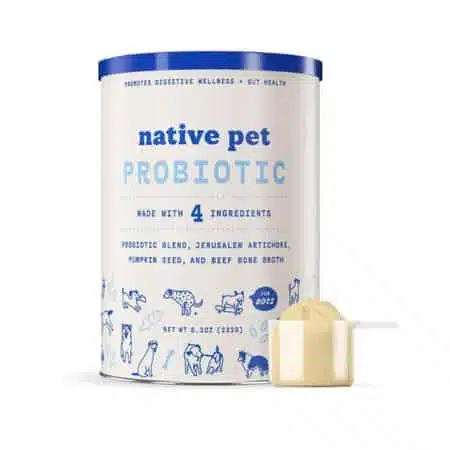 Our Personal Experience With Native Pets Probiotics
"Our dog Barley was struggling with chronic anal gland issues so we added probiotics to his diet to see if it would help. While it turned out to be a chicken allergy, the probiotics did help us make the diet transition much more smoothly."

Michelle S., Canine Journal
Allergy Chicken Chews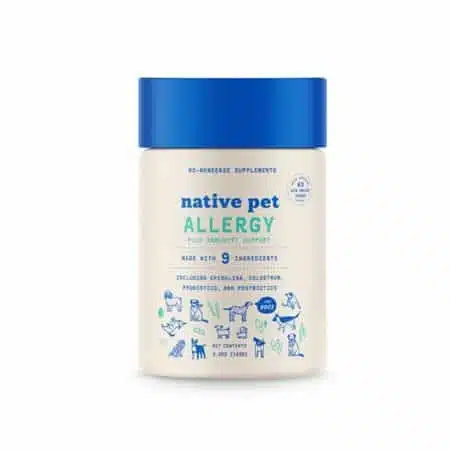 Relief Chicken Chews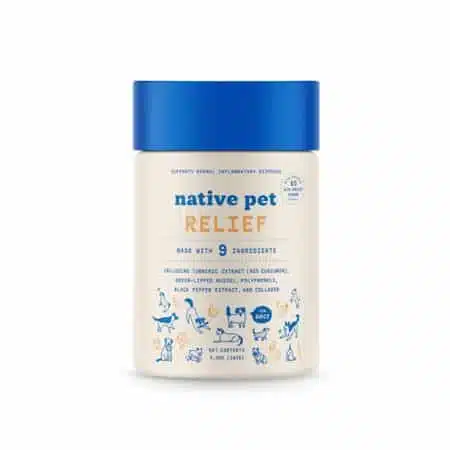 Calm Chicken Chews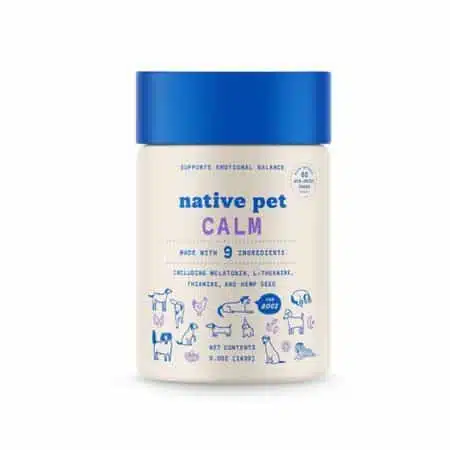 Yak Chews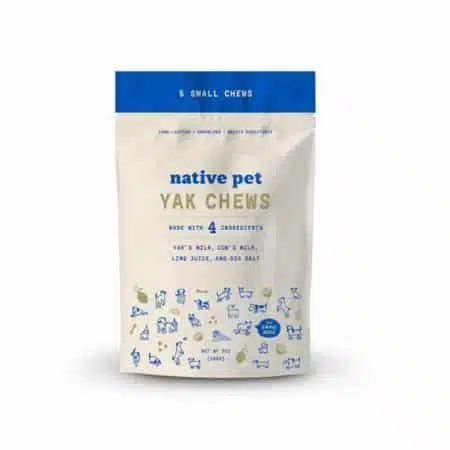 Beef Bone Broth Topper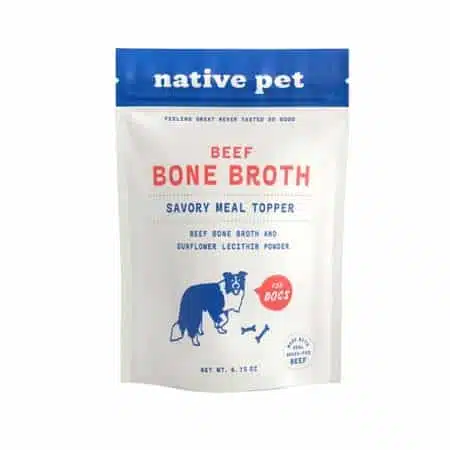 What's Our Final Verdict?
Although Native Pet's products are on the pricey side, we highly recommend them. We've researched hundreds of dog supplements, and we rarely see such overwhelmingly positive customer reviews, especially for a company's entire line of products. On top of that, the ingredients they've chosen for each health need are top-notch.
If you're not sure if Native Pet's products are the best fit for your furry friend's health needs, be sure to check out our reviews of Pet Honesty, a popular company that manufactures premium, all-natural pet supplements. You may also want to see our reviews of the best dog allergy supplements or joint supplements for dogs if your pup is suffering from those problems.
Tagged With: Supplements