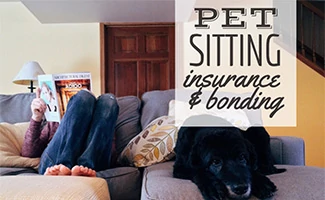 If you're an animal lover, becoming a professional pet sitter could be ideal for you. But taking care of other people's pets comes with certain challenges and risks.
The most costly risks involve injuries or damages that could occur when a pet is under your care. In many cases, you'll be held liable for the costs associated with these incidents — and you could even be sued.
That's why it's so important to have pet sitting insurance and bonding. They help protect you from a possible financial blow.
What Is Pet Sitting Insurance?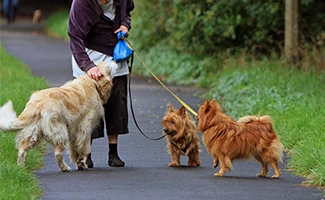 As a pet sitter, you're financially responsible for accidents, damage, or even theft that can happen when you're in charge of other people's pets. These financial burdens can include expensive medical injury claims, legal costs if you get sued, vet bills if a dog gets injured in your care, or costs associated with your clients' property in the event of damage or theft.
Pet sitting insurance can also protect your employees if you own a pet sitting business and your business itself from suffering a substantial financial event. It's also crucial for your professional reputation.
Here are some examples of costly accidents that insurance may cover:
You're out walking a dog. He lunges at a pedestrian and bites them on the leg.
You forget to lock your client's front door, and their home gets burgled.
You're at a dog park with a client's dog, who gets in a fight with another dog, injuring both.
A cat or dog in your care runs out of the house and gets hit by a car.
A pet in your care eats something toxic at home or on a walk.
How To Get Bonded & Insured For Pet Sitting
The best way to find reliable insurance coverage is to do your research. Ask fellow pet sitters who they use. Consult with local insurance agents. Or join a professional pet sitting organization like the National Association of Professional Pet Sitters (NAPPS). A NAPPS membership gives you access to tons of resources, including advice about insurance and bonding.
We recommend Pet Care Insurance via Veracity Insurance Solutions and Lloyds of London. Veracity specializes in the general and product liability insurance industry and manages over 40,000 small business accounts across the U.S. With a 325-year history, Lloyds is a well-respected global insurance company.
In addition to pet sitting business insurance, you need to look into bonding requirements in your geographical area. Many companies that offer pet sitting or dog walking insurance also provide bonding.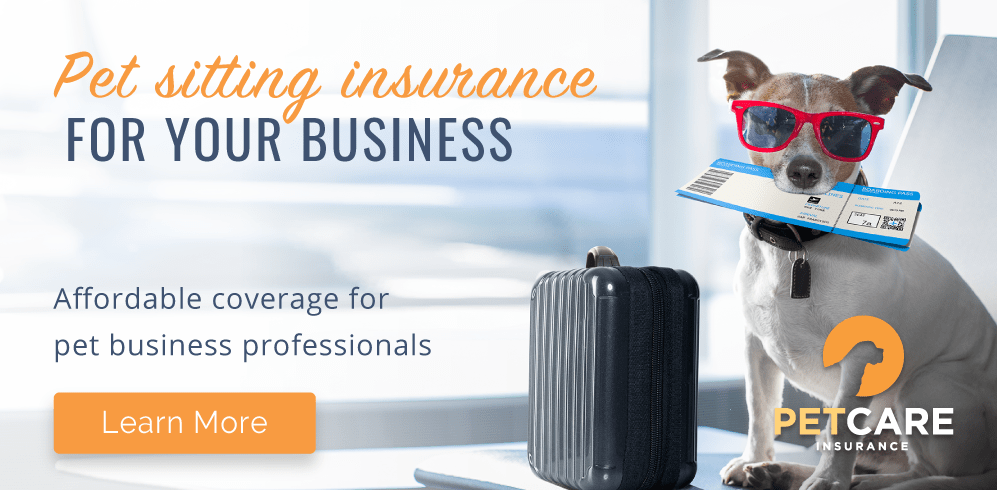 Why Is Bonding Important?
First, what is bonding? In general terms, bonding protects your customers against any losses caused by the contractor (the sitter). Specifically, being bonded as a pet sitter provides your clients compensation in the event of theft or property damage. Bonding may also pay the client if the pet sitter (business owner) steals something, while general liability insurance excludes intentional wrongful acts.
Bonding requirements vary by state. Some states require bonding before you can even register your business or purchase insurance. Even if it's optional in your state, you should still get bonded. Why?
Purchasing a pet sitting bond is an excellent business practice. Being bonded helps assure potential clients that you're trustworthy, and you won't abuse your access to their home or the well-being of a family member.
TIP: If you have employees, you should obtain a fidelity bond to protect you as a business owner. This type of bond covers you against any losses resulting from dishonest acts by your pet sitting staff. Veracity's Pet Care Insurance Division should be able to advise on this product as well.
What Does Pet Sitting Insurance Cover?
All pet sitting policies include general pet sitting liability insurance, which helps you with the cost of legal claims against you from injuries or damages sustained by a third party during your business operations.
However, many policies have additional coverage or add-ons. Coverage and deductibles can vary widely, so be sure to read the fine print of any policy before signing up. Pet sitting insurance policies may include the following coverage options.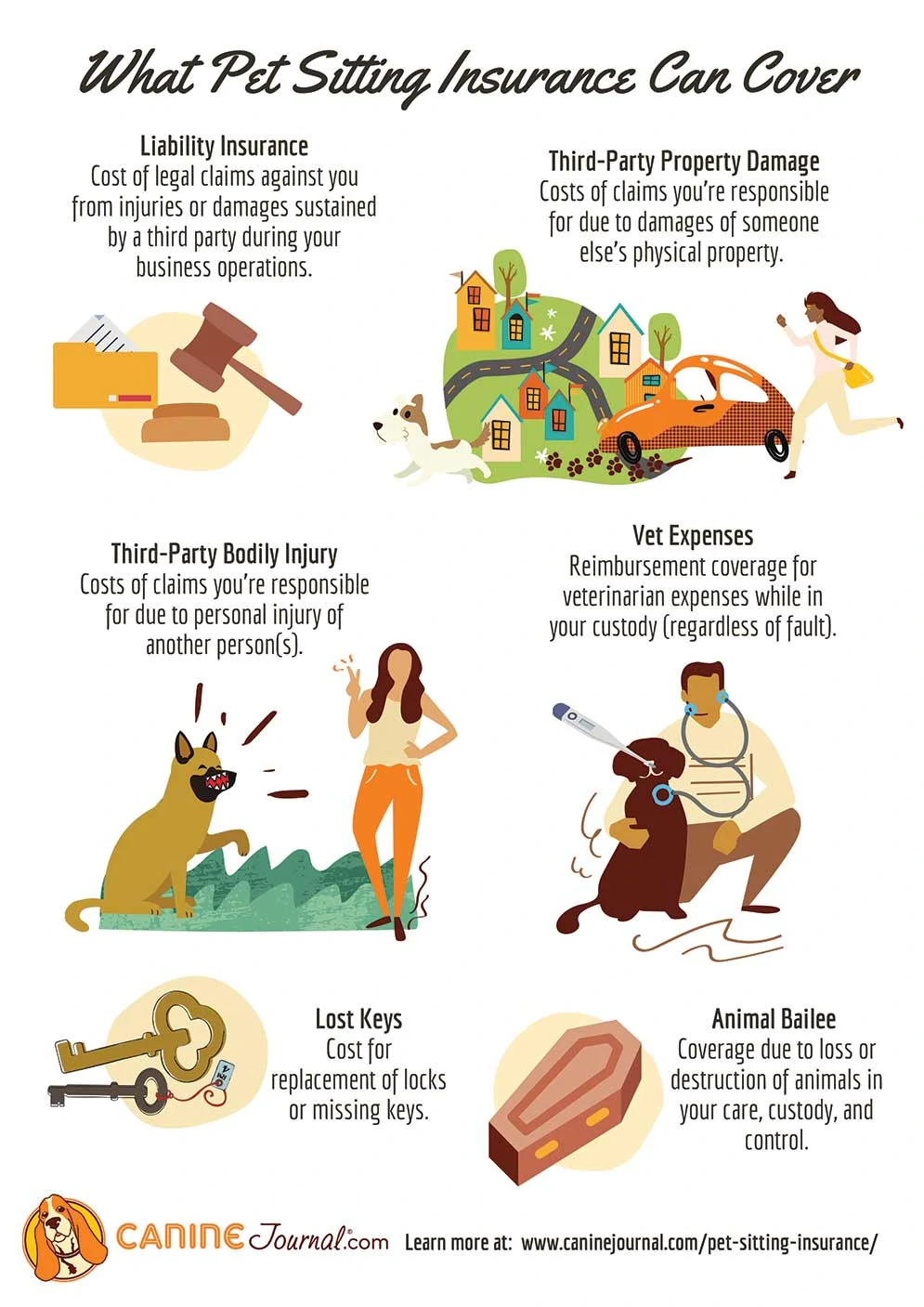 Third-Party Bodily Injury & Property Damage
A common feature of general liability insurance, this coverage helps you with the cost of claims that you're legally responsible for due to injury or damages sustained by a third party during your pet sitting operations.
For example, the dog you are pet sitting bites a stranger while on a walk. The injured person needs medical attention. Bodily Injury protection would cover the majority of associated costs (after deductible up to your policy limit).
Property Damage coverage works similarly. If the dog you are watching runs in front of a car, causing it to swerve into a neighbor's yard, you won't pay the full cost to repair it.
Animal Bailee
Animal bailee insurance provides coverage due to the loss or destruction of animals in your care, custody, and control. This is important if you're concerned that the dog owners you're working for will hold you liable for any injury to their pet while under your care.
Vet Expenses
Veterinarian expense reimbursement coverage protects you for vet expenses — regardless of who's at fault — for your client's pet while in your custody up to the policy limit. If your client has pet health insurance, you may not need this feature.
Lost Keys
If you lose your client's keys, you're covered for replacing or re-adjusting the locks at your client's home.
Personal & Advertising Injury
Some pet sitting insurance policies include personal and advertising injury clauses, which are common for many business insurance policies. This coverage includes claims arising from one or more of the following situations:
False arrest, detention, or imprisonment
Malicious prosecution
Wrongful eviction or wrongful entry
Oral or written publications that slander or libel a person or organization
Oral or written materials that violate a person's right to privacy
The use of another's advertising idea in your marketing
This could come in handy if the dog sitter writes a scathing and inaccurate online review of a particular leash, and the product's maker sues the dog sitting business. Personal & advertising injury coverage allows you to request payment of your legal defense costs and damages from the insurance company.
How Much Does Pet Sitting Insurance Cost?
The most comprehensive insurance policies for pet sitters or those combined with bonding can run anywhere between $300 and $600 per year.
Get A Quote From Veracity's Pet Care Insurance Division
Basic pet sitting policies can still be had for as little as $150 per year. pet sitters wanting greater piece of mind, expended coverages, or larger payouts may want to consider paying more and adding bonding.
Tips For Growing Your Pet Sitting Business
Pet Nanny Coach has a series of extremely helpful videos about starting and growing your pet sitting business. Check this one out for tips on when it's time to hire someone to help you out.
Are You Covered If You Join A Pet Sitting Service?
If you're not sure you want to start your own pet sitting business, you have other options. Existing national companies, like Rover (read our in-depth Rover review) and Fetch, have some risk management benefits for pet sitters, including coverage for injury or damages. However, the caveat is that their benefits aren't nearly as comprehensive as getting an insurance policy on your own.
Other downsides to working for an existing service? Some companies don't let you set your own rates, and they take a percentage of your earnings. Still, it could be worth it if you don't want all the stress of launching and operating your own business.
Be sure to check out our reviews of the best pet sitting services and best dog walking services to learn more about them — to work for or scope out the competition.
Tagged With: Liability