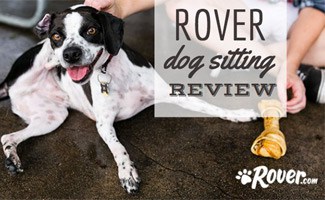 Taking a last minute trip but need your dog cared for while you're away? You call the kennel, but they're already booked up for the weekend. What other options do you have?
Through pet sitting sites like Rover you can connect with pet sitters in your local area, giving you the opportunity to meet and make bookings for them to watch your dog while you're away. But how safe are services such as Rover compared to taking your dog to the kennel?
What You Must Know Before Reading Our Reviews
Pet sitting rates vary based on location, experience and type of pet. Our pros and cons reflect feedback we've received on Rover overall, not the individual independent service providers you can find on their website. Please read our cautionary statement below carefully before going with any of these types of services.
Proceed With Caution
While we have personally had great experiences with these services, we are aware of many disappointments as well. Many online pet sitters are untrained, non-professional, unlicensed individuals. A love for pets is what brought them to work in this business, but a lack of knowledge, experience, CPR and First Aid training may lead to complex and heart-wrenching circumstances.
Many companies like Rover claim that they run background checks on the contracted dog walkers and caretakers. We've tested this screening process ourselves with Rover, and they claimed that they ran a background check before allowing our team member to advertise her services via Rover's website.
A background check into the criminal history of any contractor can give you peace of mind that your dog walker may not rob your house or has a criminal history of animal-related offenses. But in no other way can a background check predict how a total stranger will care for your dog.
Treat your dogs as you would your children. Would you trust a childcare provider without getting personal references and word-of-mouth recommendations from your trusted friends and acquaintances? No. For this reason, we strongly urge you to take these same steps for the care of your dogs, no matter what service you use.
While they do facilitate background checks, Rover's terms of service make it abundantly clear that you as a pet owner are solely responsible for evaluating service providers you can connect with on their site. From their terms:
You should exercise caution and use your independent judgment before engaging a Service Provider, providing services, or otherwise interacting with users via the Rover Service. Pet Owners and Service Providers are solely responsible for making decisions that are in the best interests of themselves and their pets…
Pet Owners are solely responsible for evaluating the suitability of Service Providers for the services they offer to provide. Please visit https://support.rover.com/hc/en-us/articles/203062300-How-do-I-choose-the-right-sitter- for guidance about making informed decisions about engaging Service Providers. Though Rover performs a limited review of applications to become Service Providers and facilitates Service Provider background checks conducted by a third party, any such screening is limited, and Rover does not warrant that any such screen is accurate, complete, conclusive or up-to-date.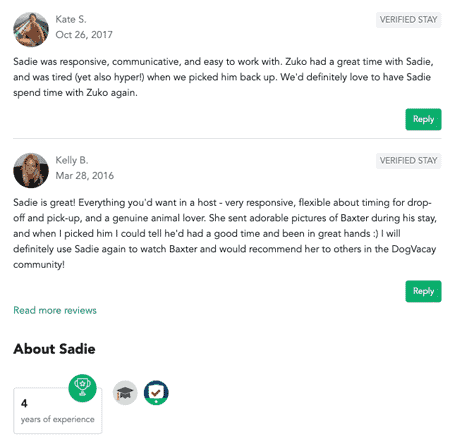 However, if you choose to rely on these sitters' online reviews, be sure to choose sitters who have a long history of positive reviews — and ask them for personal references. We have read several complaints of sitters who are hired to come to the house but don't visit enough for feedings, walks, potty breaks, etc. Be sure to discuss in detail your expectations and make sure they are taking notes.
We also recommend that you always meet the sitter before leaving your pet to make sure you are comfortable with the person, their schedule, the lodging situation, etc.
If you have any concerns about your pet staying with an unlicensed and unbonded individual, search your local listings to find someone who better meets your needs.
Learn what it means to be bonded and insured
Read The Terms Of The Sitter Agreement
Make sure you read the terms of agreement before you entrust your dog to someone. Unfortunately, we've read complaints about Rover sitters and often times the situation is explained in the sitter agreement and should not be a surprise. Reading the agreement helps you know what to expect in various situations.
After you've read the terms, speak with the sitter/owner about what good care to the pet means. Do this before you or the owner leaves, so there is a clear understanding about how the pet should be cared for.
A Note On Rover's Background Checks
Someone on our team who has personal experience sitting on Rover since 2016, was curious to find out how the background check process works, so she did the "simple background check" which consisted of verifying her birthday and passing within a few clicks.
On the results page, there is an option to upgrade your background check that prompts you to enter your social security number and agree to allow a third party reporting agency which may obtain information about your "character, general reputation, personal characteristics and/or mode of living." It also says it may contain information about your criminal history, social security verification, motor vehicle records, verification of education or empowerment history."
The search is conducted by Checkr who also works with other peer to peer services such as Lyft on verification of service providers. Upon agreeing to the search, she passed within a few hours (and was not notified of the status of the check). The only way to find out the result was going to the background check section of her sitting profile.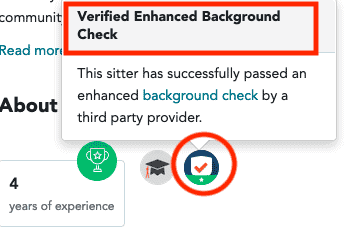 Neither background check was mandatory for creating a Rover sitting account and a sitter must seek it out versus Rover prompting it. This means any sitter who is verified went through extra steps on their own in order to get a special badge (see right) that displays on their profile in search results and at the bottom of the sitter's profile (below the reviews).
We encourage you to seek out sitters who have taken the time to complete these extra security measures and look for those who not only have a verified check mark (indicating they passed the simple check) but those with a background check badge with a green bar at the bottom (which shows they have also completed the enhanced background check). Again, this doesn't guarantee they are not a terrible sitter, but should help your due diligence process when vetting your sitter.
Rover
Pros
Choose your pay rate as the sitter
Great app and website to book and pay
See sitter's availability on the calendar and their fees upfront
May be more flexible for drop off and pick up times opposed to a kennel
Great sitter communication via the app with text, photo and video sharing
Ability for sitters to GPS track walks
Standard criminal background checks with voluntary enhanced checks
Cons
Rover takes 20% of sitters' earnings
Many complaints of grave issues that were not handled satisfactorily by the customer service team
Let Your Sitter In And Out With A Smart Lock
Get alerted to activity in your home while you're gone, and remotely control your door locks using smart locks from Frontpoint Security.
Key Features
Dog and sitter can stay at owner's home or sitter's home (depending on preferences)
Sitter walks, feeds, plays and cares for your dog
Easy way to find regular or occasional dog walkers near you
Reviews of each dog sitter are available on Rover.com website
Rates are listed upfront
Partners with Healthy Paws to offer pet insurance while your dog is with a sitter1
Sitters can send photos and videos to give owners updates
Rover Guarantee covers your dog's health for incidents during stay, damage in your home (if the sitter comes to your home) and third-party damage expenses (e.g., if your dog is being walked and another dog bites them)
Pricing
Price varies for owners depending on what the sitter charges. Owners are charged a service fee of 5-7% of the booking total (not to exceed $50). Each sitter charges their own rate (published on their profile) and Rover keeps 20% of earnings.
Coupon Code
Our Personal Experiences
Several members of our team have used Rover and had success with loving caregivers and dog lovers. And one of our team members has been pet sitting for this service for more than three years. Here are their experiences:
We have successfully used Rover.com's pet sitting services for our dogs several times over the past three years. They have stayed more than two dozen times with four different sitters, and we were thrilled each time.

We spent a great deal of time finding the best sitter for our situation, with the best (and most consistent) reviews. We also conducted meet & greets at the sitter's homes before leaving our beloved pups, ensuring that everything was as described and that everyone got along well. The extra time we invested upfront was well worth it to give us all peace of mind that everyone was safe and happy, allowing us to fully enjoy our vacation.

Our dogs came home with wagging tails, we received lots of photo updates during their stay and the sitters invited us back each time. The love and attention they received via Rover sitters was significantly better than what we have experienced at kennels in the past. – Michelle, Co-owner of Canine Journal
As a pet sitter since 2016, I love the flexibility Rover gives you to set your schedule and preferences on types of dogs and services you're comfortable offering. You can also set yourself to "away mode" which allows only repeat pets who you already have a relationship with. I have one repeat dog who has been doing daycare and overnight visits with me for 2 years, and he now books via an auto-repeat feature — that way the pet parent and I don't have to constantly keep requesting new bookings.

Rover provides a ton of resources upfront on how to be a good sitter, including instructional videos and training guides. As a sitter, you send Rover "cards" at the end of their stay with a summary of their daycare visit, including time and distance of walks, potty breaks, food and water intake and more.

More recently, I've also been using Rover to book sitters for my dog. I'm a big fan of being able to vet the sitters in advance and see a history of their sitting experience via reviews and photos they've shared from past bookings. You can really get a sense of the sitter's environment ahead of time.

With each sitter I've used, I've set up a meet and greet in their home with my dog to ask questions, go over details and make sure it was a good fit for everyone before booking anything. It helps make sure we're on the same page in advance with expectations. Plus, I would never just drop off my fur baby with a complete stranger. – Sadie, Rover Sitter Since 2016
Our number one tip is to do your homework — carefully research and read reviews, ask for personal references, do a home visit with your dogs, etc. Feeling comfortable with your pet sitter before you leave your dog with them is crucial to a successful boarding situation.
If you've had a negative experience with Rover, we suggest calling its Trust & Safety number: 888-727-1140.
Want To Be A Pet Sitter?
If you have decided to become a pet sitter, read our firsthand guide to find out how it works with Rover.
You can set up a meet and greet with a dog and their owner first to see how the two of you mesh. But first, did you know there's a proper way to approach a dog? Rover has some tips in this short video below.
Should You Trust Rover With Your Pet?
As we've indicated above, the question isn't "should you trust Rover," it's "have you done your due diligence, and do you trust the sitter you found via Rover?"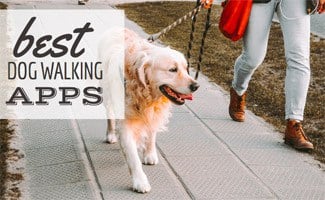 Rover is a network of sitters, and while they do conduct background checks, they are for criminal purposes only and do not indicate how well the sitter will treat your pet. It's your responsibility to do your own due diligence, and if you're still unsure or uncomfortable, consider taking your dog to a kennel instead.
Rover is among the most popular pet sitter portals and dog walking apps. Their app facilitates communication between the sitter and owner, and in best case scenarios we've heard from happy customers whose pups got one-on-one attention and even some adorable photos or videos of them sleeping or playing. In the worst case, we've heard horror stories of pups being mistreated or even dying. So treat your dog like he's your kid and take your time with this decision!
Why would you pick Rover over a kennel or other pet sitting service?
Source: [1] Rover