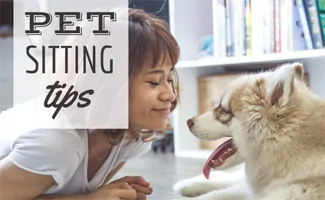 Dog sitting can be fun and rewarding. You get all the benefits of having a dog (and a little extra money too) without the commitment.
I've been dog sitting for friends and family since 2008, so when I discovered there was an app that matches dog owners with the perfect dog sitter, I had to try it out! Since I work from home, I have a lot of flexibility that allows me to dog sit for busy, office-working dog moms and dads. Plus, having a furry co-woofer is also appreciated since I'm alone most of the day.
I signed up for Rover (formerly Dog Vacay) in early 2016 and have been using it ever since. Seeing that I have some experience, I wanted to share some dog sitting tips and tricks on using the tool from a sitter's perspective. I hope it will help and inspire other dog lovers to sign up to make money dog sitting and dog owners to consider seeking out sitters on Rover.
How To Start A Dog Sitting Business
Dog sitting and other pet services are growing businesses. According to the American Pet Products Association (APPA), spending on pet services grew 6% from 2018 to 2019, with pet owners spending $10.3 billion on not-veterinary pet-related services in 2019.
Starting Your Own Business
If you decide to start your own business, keeping all the profit of your labors, we suggest that you get licensed, bonded and insured. Being fully educated and insured against possible risks is the best way to start building a successful and trusted business.
Get Insured And Bonded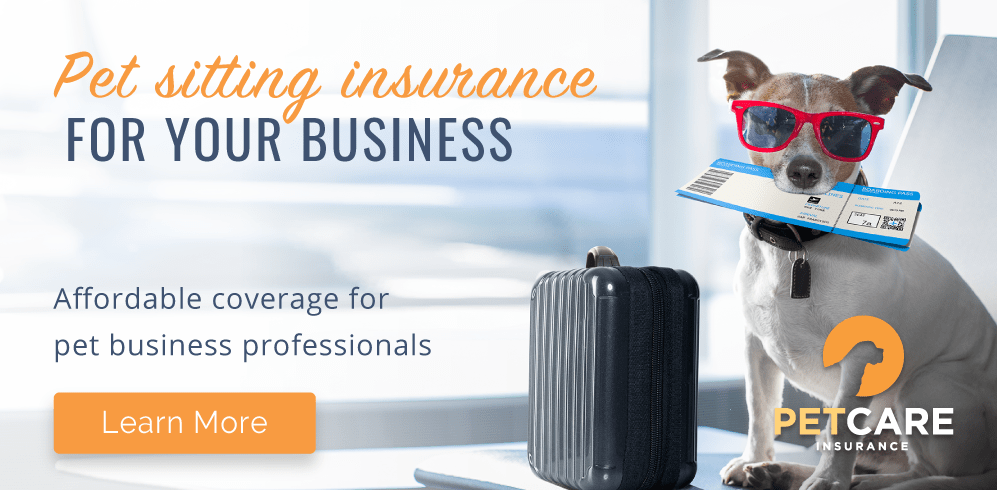 For pet sitting insurance and bonding, we recommend Pet Care Insurance via Veracity Insurance Solutions and Lloyds of London. Insurance can protect you if a pet gets sick or bit while in your care. It can also help pay for the cost to rekey the door if you lose your client's keys.
Working With Rover.com
If you are looking for a more part-time opportunity with less strings attached, it's easy to get started with a company like Rover (a popular dog sitting website). The Rover.com database is filled with dogs who are looking for happy pet sitting homes and need a place to "vacation" while their parents are away. Dogs get the luxury of not boarding at a kennel, and sitters get a little extra money for doing what they love. A win-win!
How To Create A Rover Account
It's completely free to sign up, and you can do it on the Rover.com website or through the mobile app. You'll be asked a series of questions to set up your profile. This will help Rover pair you with the perfect pet (yes, cats and other animals too!). In addition to providing your location and uploading a profile photo, they'll also verify your identity and run a background check to ensure that you are a reliable, trustworthy sitter.
Once approved, you'll be provided with some resources and training materials to set you up for success. The service is only as good as its users, so they go above and beyond to make sure you have the tools and skills needed to be a high-quality sitter. From videos to tutorials, you can get any questions you have answered. Rover can even put you in touch with a city manager in your area who is an experienced sitter to answer any questions you have along the way.
Set Your Schedule And Select Your Preferences
You can select what size dogs you allow and how many at a time (depending on the size of your place), your location (with distance radius) and what services you're willing to offer. You will also want to set up your schedule to let potential customers know what days of the week, times, weekends, etc. you are available for sitting. In addition to day visits or overnight stays, you can provide additional perks like grooming, bathing and dog walking too.
Once you're ready to start sitting, you'll be contacted by potential pet parents asking for a booking. You can accept right away or arrange a meet and greet first to get more comfortable before committing. After you accept, it updates your schedule accordingly to show you are no longer available (similar to Airbnb for vacation rentals). While sitting, Rover's app allows you to send photos to the pet owner securely and can even track your walks using GPS. In fact, they encourage you to do so (which we'll get into more later).
How Much Can You Make Pet Sitting?
How much pet sitters make depends on a variety of factors. Since you can set your rate, you can make as much as customers are willing to pay and for as many dogs as you're willing to take on in any given week or day. Rover recommends a suggested price for each service, so you have a baseline, but the price range can vary based on location and experience level. For instance, a seasoned dog sitter in the SoHo neighborhood of New York City can charge more than a novice in Nebraska. Keep in mind that Rover takes 20% off your total booking fee which is a nominal price to pay for the convenience of having them manage the reservations and market your services to a larger audience. Just be sure you price your services to cover this cost (i.e., if you charge $25 for one day of doggy daycare, then you will take home $20). However, there is no fee to withdraw the funds and you can transfer directly into your PayPal account the same day (once a booking is complete). If you get enough good reviews, have enough demand in your area and have enough time, room and bandwidth, you could earn a decent daily income from Rover. However, if you do it in your spare time, it will probably only account to a little extra spending money.
Ready to get started? Visit Rover's website or keep reading for more pro tips to maximize your dog sitting business opportunity.
Pet Sitting Business Tips
As I've dog sat over the years, here are some tips that I've learned over the years as a dog sitter that are sure to help you succeed as well!
Make Sure Your House Is Always Pet-Ready
Sometimes I get a last minute call from a regular family for a last minute booking and I need to be ready. This doesn't mean that you need to have a water bowl sitting out all the time, but at least have a dog-friendly bowl available and plenty of treats on hand to reward extra good doggy behavior. Leashes and food should be provided by the dog's owner, but it's nice to have a few other dog toys and machine-washable blankets that are pup-approved on hand. Most importantly, make sure your trash is emptied (or unreachable for dogs), doors and fences are secure, and there are no cords, shoes or other items and hazards that may invite canine chewing.
TIP: It might sound ridiculous, but crawling around on your floor helps you to see potential pup problems that you wouldn't normally notice.
Ask the Pet Owner About Any Special Instructions or Behaviors You Should Be Aware Of
Ask the pet parent what the dog's favorite toys are or if there are any tricks they know to help keep them entertained. Find out what behaviors are acceptable, and what's not, to ensure good doggy habits (i.e., being on furniture, eating table food, etc.). Inquire about which commands and terminology the dog responds to (i.e. you might say "drop it," but they are accustomed to hearing "let go"). It might be tempting to let Fido get away with things while in your hands, but their parents will appreciate you sticking to their rules. It also might be fun to help with training if the dog is learning any new tricks so be sure to ask about that too! If you are a pet parent, check out tips to ensure the best care possible while you are away.
Send Photo Updates
Sending pictures of your day with the pup is especially important for dogs who are new to staying with you as it builds trust with their parents. It can also give peace of mind to parents who have left their dog with you have for an extended period of time. As you get repeat bookings, it's not quite as necessary but always appreciated by their parents (bonus: you can send videos too). The app makes it easy to upload and share without showing your phone number or email address for privacy reasons. Be sure to read these pro photography tips to help you better capture the dog's best angles.
Communication Is Key
You should be prepared to provide a report upon pick up so they know how attentive you were to their beloved pet. You will also want to alert the owner to any issues that arise while they are away. Potty accidents, appetite problems and other milestones are all important pieces of information to relay to the dog's parent(s) since, well, dogs can't talk (although they do bark). Luckily, dogs have limited covered under Rover's insurance policy to protect both you and the other party too. A pet sitting contract is also a good thing to have in place. You should also consider an additional pet sitting insurance policy. If you want more comprehensive insurance for your dog's life at home in addition to with the sitter, you will want to consider pet insurance.
Keep Records Of Your Income (And Expenses) For Tax Purposes
Rover is good about providing the documents you will need come tax time. This info should be used to file your taxes, if necessary (earnings less than $600 do not need to be reported, according to the IRS). You will also want to keep a running total for your budget purposes and/or in the case Rover's income reporting is different from your own. Additionally, any purchases you make (toys, treats, etc.) and mileage you put on your car (for pick-ups/drop-offs or errands) are tax deductible, so long as you keep receipts and good records. Dog sitting is fun, yes, but it's also a business. So you should treat it as such (not in front of the dogs though).
Video: Tips For Introducing Yourself To New Dogs
Here's one of the many training videos that Rover.com provides. This one shows how to go about meeting a dog for the first time.
A Furry Home Is A Happy Home
There are endless benefits to having a dog in your life, even if it's just temporary. Dog sitting has brought my husband and me so much joy! We've gotten to bond with many dogs over the years and feel like pup parents to numerous furry friends. However, having dogs around the house makes for quite the mess, and we often find ourselves covered in hair. If you do too, be sure to check out our best vacuum for pet hair review to discover our top choices. If you're new to dog sitting, we have lots more training articles including our top pick for online dog training courses. Above all, have fun and experience the joys of pet sitting for dogs. I know I do. 🙂
Tagged With: Pet Sitting