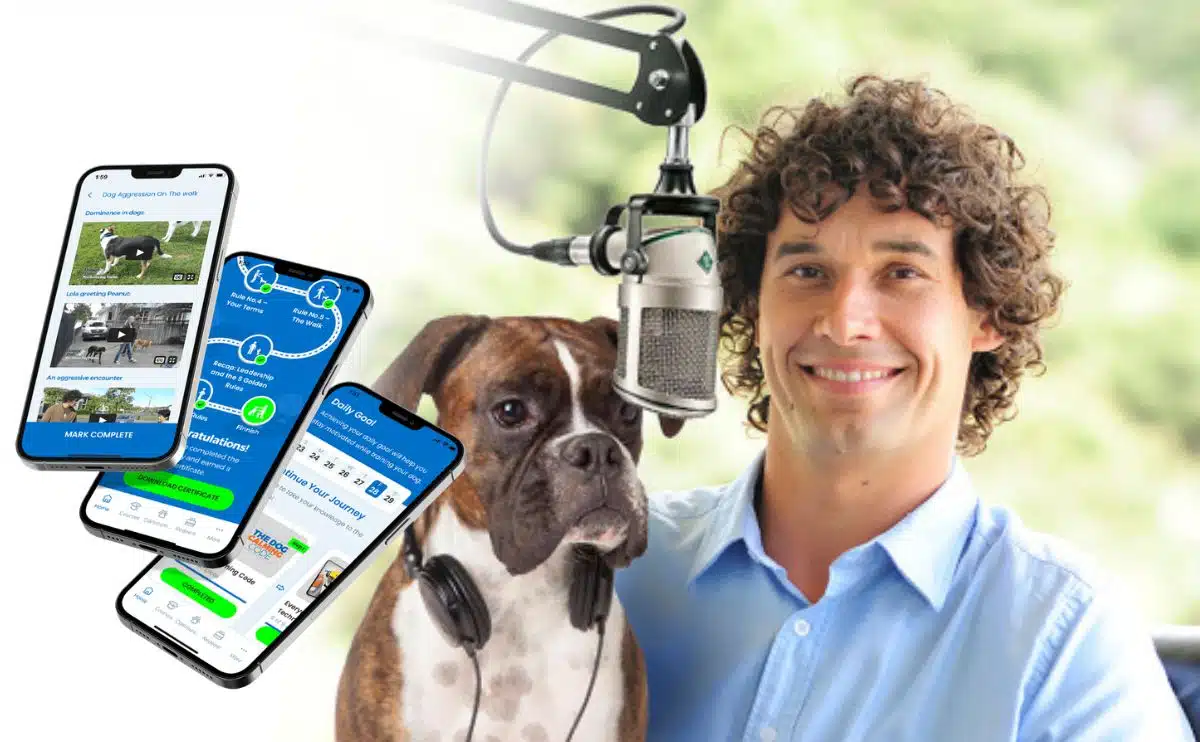 Hiring a dog trainer to correct your dog's behavioral challenges can be expensive, but it could also lead to your dog looking to the trainer as the alpha. Your dog may want affirmation from the trainer instead of you. Not only could this cause some problems at home where your dog may not listen to you, but it could also hurt your feelings if your dog becomes closer with someone else. This is why Doggy Dan may be just what you need.
The Online Dog Trainer, otherwise known as Doggy Dan, is one of New Zealand's leading dog training experts who works with clients worldwide via his internet portal. His affordable approach to canine obedience school helps you train your dog online by providing more than 350 videos for various scenarios (pulling on the leash, aggression, excessive barking, etc.). Dan offers hundreds of hours of curriculum, which are all recorded from real client problems.

Let's dive into this online dog training review to see if it could actually work for you and your pup.
Visit Doggy Dan's Online Training Program
Doggy Dan: The Online Dog Trainer Review
Product Name: Doggy Dan: The Online Dog Trainer
Product Description: Doggy Dan trains dogs without ever meeting them. He offers online dog training videos at a reasonable price.
Summary
Our team determines the overall rating based on several factors, including the number of videos, price, customer service and reputation, effectiveness, and more.
Pros
Hundreds of videos online
App makes it easy to train without a computer
Access immediately upon signing up
Dog Calming Code method builds trust before training
Community access and forum to ask questions (after trial period)
Uses positive reinforcement, no force or aggression
Trusted by the New Zealand SPCA (Society for the Prevention of Cruelty to Animals)
Individual coaching sessions available
60-day money-back guarantee
Cons
Must have an internet connection to view content
Not U.S. based
Monthly fee (after free trial)
No mention of dog trainer's certifications
Key Features
60-day "no questions asked" money-back guarantee
Forum to ask Doggy Dan and his team questions — you can even send in photos and videos
5 Golden Rules are designed to help every dog owner be the alpha in their pack
"Project Moses" is his most popular section; it shows you how Dan trained his own puppy from 8 weeks old to 8 months, while you watch and learn from Moses' progress in real-time
Here's an example of how the online portal looks when you're a member: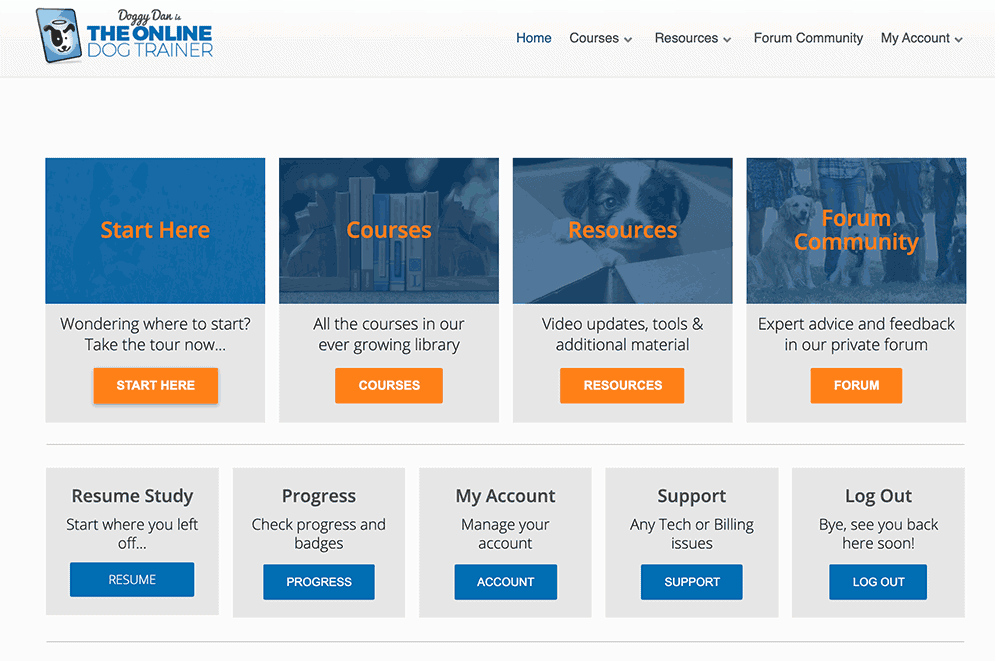 And when you're in a course, here's how you can see the modules and progress: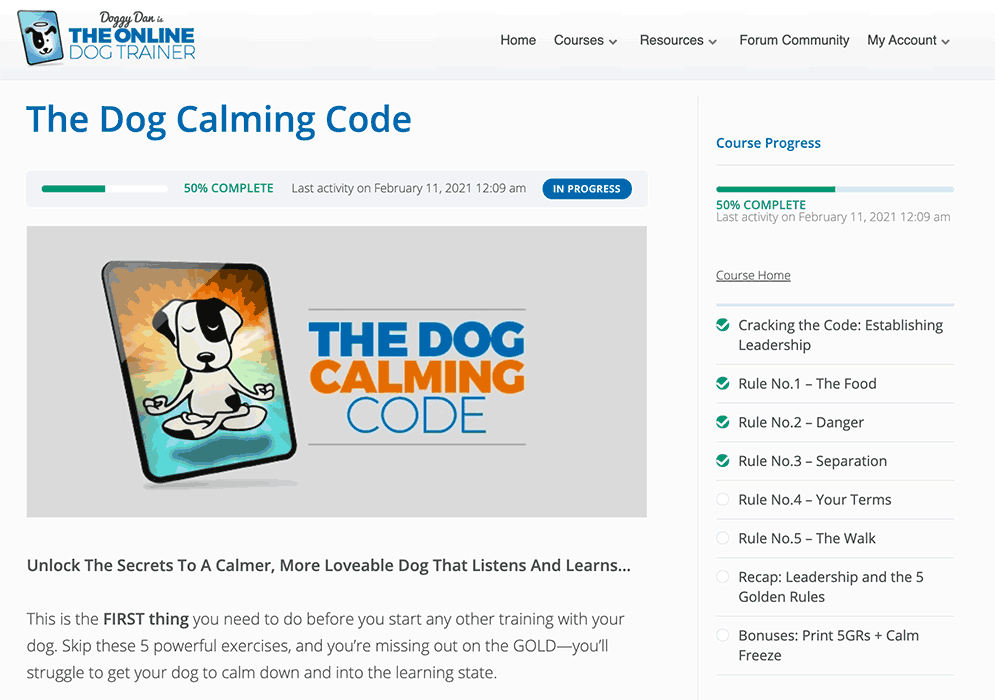 Price
$1 for a 3-day trial
$27 per month
Our Personal Experience
We adopted a 9-month old rescue dog just before the COVID-19 shutdowns started, so our dog training options were limited. We tried out Doggy Dan, and his Calming Code focuses on teaching the owners how to establish the alpha status and how to use your pack leader status as the foundation for all other lessons on the site. We are still working with our dog but have already learned so many helpful tips and tricks and are happy to report that our dog can now sit, stay, and walk more cooperatively on a leash. Having searchable, on-demand dog training "lessons" available whenever needed during this time has been immensely helpful.

Post-COVID socialization will be a true test. So, we are continuing to work through his skills to get him ready for real life.

– Michelle S., Canine Journal
What Customers Think
The only other reviews we could find were on Dan's website, so they're all positive.
I purchased Doggy Dan's puppy training ahead of us getting a puppy. I've been studying the videos and notes for about 3 weeks and I love all the tips. We will pick up our puppy when she's 8 weeks old so this training and project Moses is perfect!

– Daniel L., 1/14/2021
This program was a game-changer. I wish I had the family watch the whole thing BEFORE we got the pup! Easy to understand and emolument the 5 golden rules and stop unwanted behaviour before it starts. It's the humans that need to be trained, not the pup so much!

– Nicole L., 1/10/2021
See Doggy Dan In Action
Here's an overview of what a subscription to Doggy Dan's videos consists of and why you should trust him to train your dog.
How Does Doggy Dan Compare To Other Online Courses?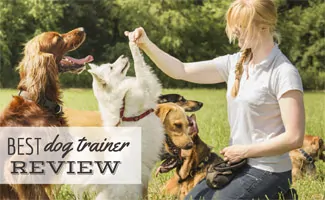 Our experts compare Doggy Dan to the competition in our comprehensive best online dog training courses reviews.
Additional Dog Training Resources
Visit Doggy Dan's Online Training Program
If your dog has a specific habit you're trying to correct, like eating wood, whining, or digging holes, you can also learn more in our training articles. We also provide tips on how to train a dog without treats, covering some of the basics like sitting and lying down.
Tagged With: