To keep the lights on, we receive affiliate commissions via some of our links. Our review process.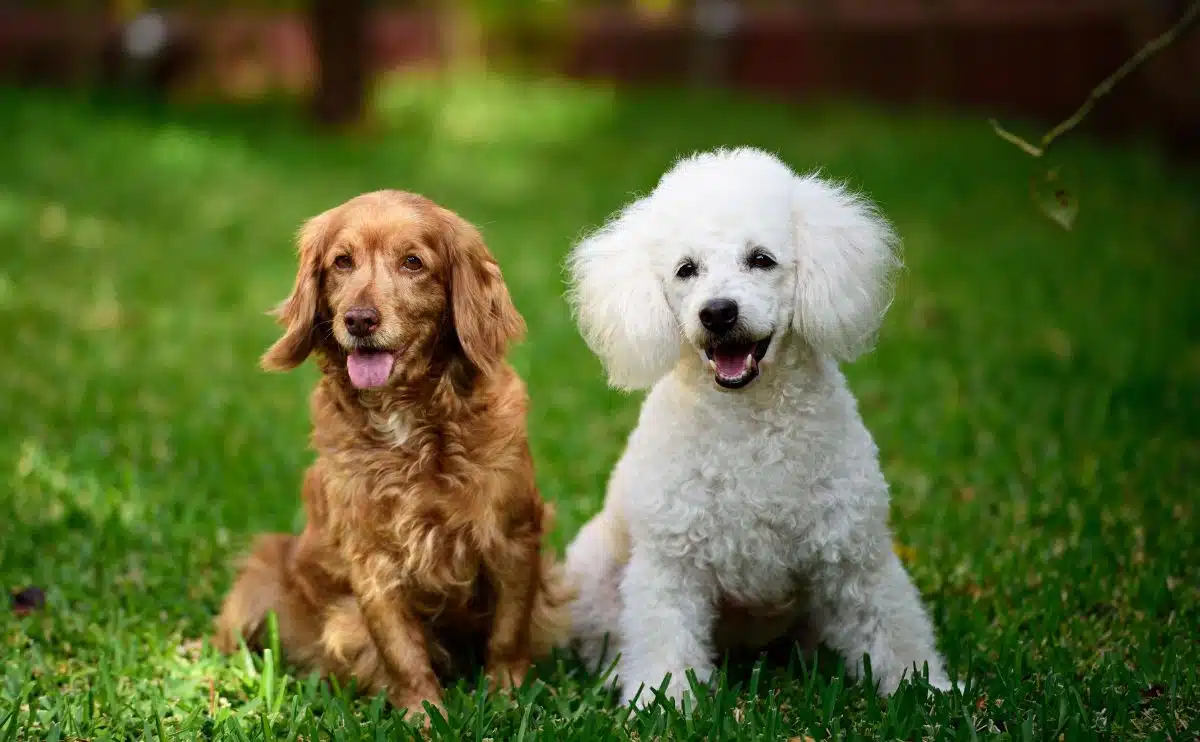 Fetch by The Dodo and Nationwide are two powerhouse pet insurance providers. While they each offer unique pet insurance plans, they also have many similarities in their coverage and policies.
We compare Fetch and Nationwide's coverage, customer service and reputation, claim processing average, price, and plan customizations to help you clearly see what similarities and differences they have. We also choose a winner and explain why we think one company comes out on top of the other.
Visit Fetch's Website | Visit Nationwide's Website
Policy Coverage
The table below shows what Fetch and Nationwide cover. Both companies cover emergency care, surgery and hospitalization, specialized exams and specialty care, X-rays, blood tests, ultrasounds, cat scans, MRIs, rehabilitation, cancer, chronic conditions, euthanasia, hereditary conditions, congenital conditions, non-routine dental treatment, and prescription medications. Neither covers pre-existing conditions, cremation and burial costs, pregnancy and breeding, or unnecessary cosmetic procedures.
Fetch
Nationwide
Illness Waiting Period*
15 Days
14 Days
Accident Waiting Period*
15 Days
14 Days
Hip Dysplasia Waiting Period*
6 Months
14 Days
CCL Surgery Waiting Period*
6 Months
12 Months
Behavioral Therapies
Alternative/Holistic Therapy
Wellness Care For An Extra Fee
Exam Fees
Underwriter
XL Specialty Insurance Company
AXIS Insurance Company
National Casualty Company
Veterinary Pet Insurance Company (California only)
A.M. Best Rating
A+
A
A+
A+
*Waiting periods for Maine are as follows:
Accidents - 0 days
Illnesses - 14 days
Cruciate Ligament Conditions - 30 days
Routine Care - 0 days
Both Fetch and Nationwide have thorough coverage. The most significant difference is that Nationwide offers optional wellness coverage while Fetch doesn't. So if wellness coverage is a must have for you, then Nationwide may be a better fit for you.
If wellness coverage isn't a must, considering each company's waiting periods is the next step we recommend. Most pet insurance companies have an accident waiting period of five days or less, so the fact that both companies are two weeks is rather long.
A bonus for Fetch is that it offers a few unique perks compared to other pet insurance providers. Examples include coverage for virtual vet visits, reimbursement for your pet if they're stolen or go missing, the cost of advertising and paying a reward for a stolen or lost pet, and more.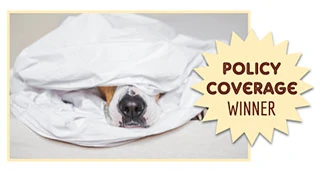 Age restrictions should also be considered. Fetch pets must be six weeks or older to enroll, while Nationwide has no minimum age restriction. On the flip side, Fetch has no maximum age restrictions, but Nationwide won't sign up pets older than ten years old upon enrollment.
Fetch wins this category because of its bonus coverage and no maximum age restrictions. However, if you want wellness-related items covered, then Nationwide is the better pick.

Policy Coverage Winner: Fetch
Customer Service & Reputation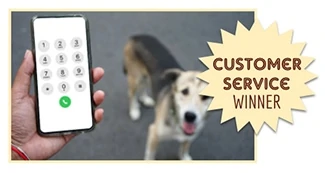 Fetch was previously licensed under a different brand name (Petplan). During that time, it experienced underwriter changes that resulted in premium increases and many upset customers. It's common for prices to fluctuate when an underwriter change occurs, so this isn't unheard of. Time passed, and the company bounced back, but at the beginning of 2022, it rebranded as Fetch by The Dodo. We will be interested to see how the rebranding impacts current customers.
As for Nationwide, there are various complaints regarding reimbursement concerns, unexpected renewal changes, drastic premium increases, and more. However, Nationwide has remained more stable with its customer service and reputation and hasn't undergone as many changes as Fetch has in recent years. Because of this, Nationwide wins this category.

Customer Service & Reputation Winner: Nationwide
Claim Processing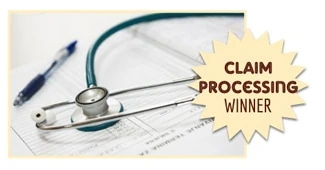 Fetch allows up to 30 days for claim processing, but most claims are repaid in an average of 22 days. However, if you opt for direct deposit, the company may get money back to you 5-10 days sooner. Fetch used to have a shorter claim processing average (around five days) but is experiencing delays due to COVID-19.
Nationwide allows 30 days to process its claims but averages four days. A four-day claim process is still among the fastest in the industry. Because Nationwide has a much shorter claim processing period and is more consistent with reimbursement timing, it's the winner of this category.

Claim Processing Winner: Nationwide
Price Of Policy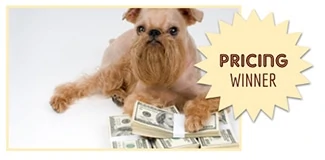 Neither Fetch nor Nationwide have one-time enrollment fees for new customers. Fetch also has no transaction fees, but Nationwide has a $2 transaction fee that will be tacked onto your monthly premium bill.
Your premium price quote is based on your pet's details (age, breed, location, etc.). We recommend obtaining quotes from each company for your specific pet. You can also visit our pet insurance comparison quotes to see a few sample prices we've gathered. Then use our pet insurance quote form to see how other top companies compare for your beloved pet.
On average, Nationwide has some of the lowest premiums, while Fetch's prices tend to fall in the middle among competitors. We declare this category a tie because Nationwide's transaction fees can add up over time, and Fetch may be in line with it price-wise, making it worth getting a quote from both.

Price Of Policy Winner: Fetch & Nationwide (Tie)
Discounts
Fetch
Fetch offers the following discounts:
Up to 10% off for animal shelter adoptees and employees, corporate benefit plans, medical services pets, strategic partners, military, veterinary staff, and students
15% off for each consecutive 12-month period without a claim
10% off premiums for Walmart shoppers
Save $25 or more when you pay quarterly or annually
10% off for AARP members for life
No promo code is needed. Use this link to take advantage of the best possible price. Alternatively, call 800-237-1123. You can also visit our dedicated Fetch promotions page to learn more.
Nationwide
Nationwide Pet Insurance offers the following discounts:
5% off for 2-3 pets covered
10% off for 4 or more pets covered
No promo code is needed. Use this link to take advantage of the best possible price.
Plan Customization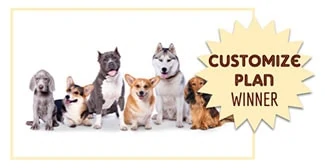 Finding a company with the coverage you need that fits your budget is essential. Look below to see what plan options are offered by each provider.
| | Fetch | Nationwide |
| --- | --- | --- |
| Deductible Options | $300, $500, $700 | $250 |
| Payout Options | $5,000, $10,000, $15,000 | Limited Per Condition, Unlimited |
| Reimbursement Options | 70%, 80%, 90% | 50%, 70%, 90% |
Fetch offers multiple plan customizations to help you find the perfect coverage to fit your budget. On the other hand, Nationwide uses a benefit schedule for some plans, which limits your customization options. And for its other plans, Nationwide still has minimal customizations. This is why Fetch wins this category.

Plan Customization Winner: Fetch
What's The Verdict?
Overall, Fetch wins this comparison against Nationwide due to its thorough coverage and customization options. If you didn't find what you were looking for, our experts dig deeper into each company in our individual reviews of Fetch and Nationwide.

Overall Winner: Fetch
Our experts have spent thousands of hours researching to bring you our comprehensive and frequently updated pet insurance reviews, including our top picks, along with details on each of the most popular pet insurance companies. So, if you want to know how other providers compare against one another, you may find this review helpful in your pet insurance search.
Tagged With: Reviewed By Insurance Agent, Vs