This post may contain affiliate links and we'll be compensated if you make a purchase. This doesn't affect rankings. Our review process.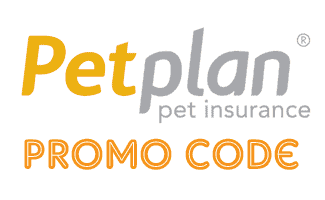 Seeking a Petplan promo code, discounts, and coupons? We've got 'em to save you money! Also, learn more about what makes Petplan a top pick for best pet insurance provider.
We will post the promotions here as we get them, along with their terms and conditions and time frames for use. Expired discounts will say "Expired" in red next to them. If you don't see any active deals, it probably means they are not running any specials at the current time.
Current Petplan Promo Code and Coupons – Exclusive for Canine Journal Readers
Use coupon code CanineJournal to receive an additional 5% discount (10% total if you sign up online). Alternatively, if you call 800-237-1123 you will automatically get the additional 5% discount!
Visit Website: Petplan
Call: 800-237-1123
Coupon Code: CANINEJOURNAL
Pet Insurance Research
Before you purchase insurance for your pet, make sure you research all of the leading insurance providers and understand all the ins and outs of pet insurance so you can make the best decision. We've got you covered in our Dog Insurance Reviews. There you will learn what sets Pet Plan pet insurance apart from the competition and why they are our Third Place Pick for Best Pet Insurance Provider.
Why Choose Petplan?
Petplan is our #3 pick for pet insurance for multiple reasons, but what stands out the most is their outstanding customer service and coverage transparency. In other words, they cover what they say they are going to cover. They also cover hereditary and congenital conditions (majority of the time) and do not have age restrictions. This combination of coverage is very rare in the pet insurance industry. Petplan offers unlimited claims for the lifetime of the pet and will not change monthly premiums for conditions that are newly discovered as long as you stay current with your plan. With Pet Plan, all customers receive fetch! magazine for free! This magazine isn't your normal corporate sales pitch, it is a really fun magazine with the latest pet health trends.
Read our in-depth Petplan Insurance Review
Have a Petplan experience you'd like to share with our readers?
Disclaimer: Information regarding insurance company offerings, pricing and other contract details are subject to change by the insurance company at any time and are not under the control of this website. Information published on this website is intended for reference use only. Please review your policy carefully before signing up for a new pet health insurance contract or any other contract as your unique circumstances will differ from those of others who may be used for example purposes in this article.