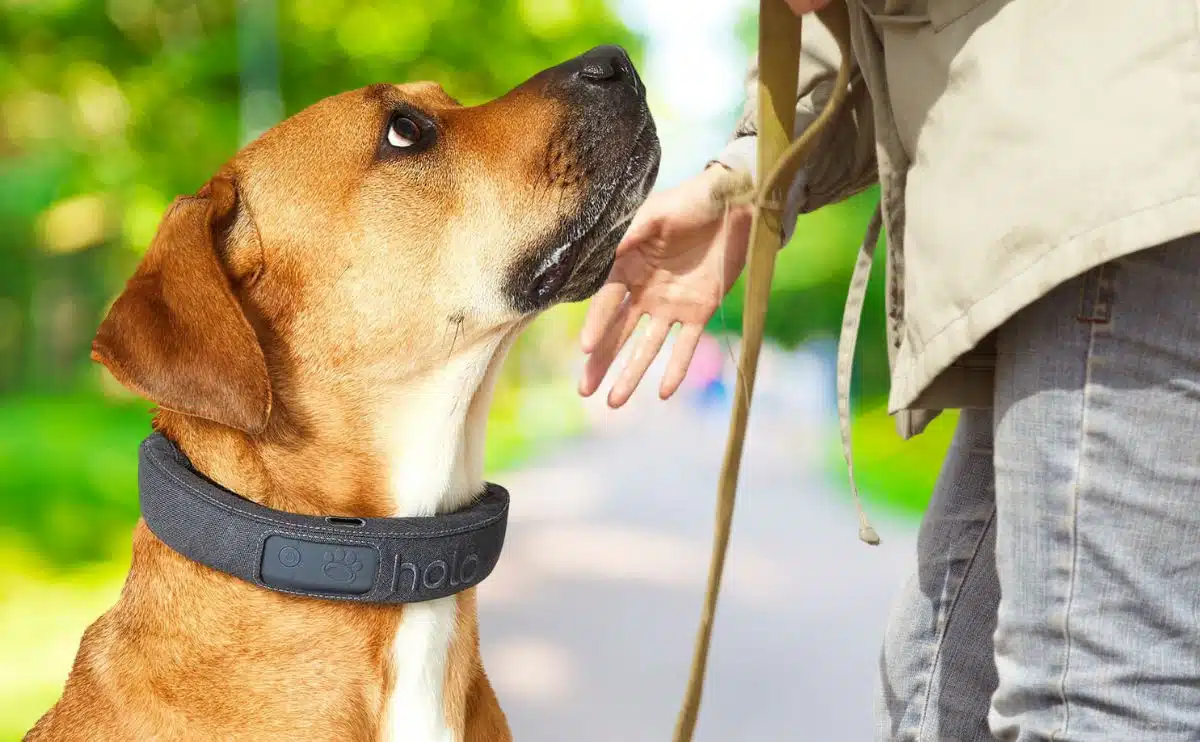 If you're in the market for a fencing solution for your dog, you may want to consider the Halo Collar smart collar backed by the popular dog expert Cesar Millan. This wireless system uses GPS tracking to locate your dog and track activity paired with feedback signals to keep your dog in check. But is the Halo system easy to use and reliable? Is it worth the price?
Our Halo Collar reviews uncover everything you need to know to help you decide if this collar system is the best fit for you. We also compare the Halo Collar 3 to previous models to let you know what improvements they've made over the previous versions.
Halo Collar Reviews

Product Name: Halo Collar
Product Description: Halo Collar review for this unique GPS wireless dog fencing system
Summary
The Halo Collar is a smart fencing system that uses GPS to keep your dog where you want him to be. However, the reliability and accuracy of GPS fencing remain a subject of mixed reviews. We based our Halo Collar overall rating on this virtual fence's features, technology, recent upgrades, performance, pricing, and customer feedback.
Pros
No wires to install
Uses GPS/GNSS, Bluetooth, WiFi, and LTE technologies
IP-67 water-resistent rating
Battery life averages 20 hours
Covers up to 10 square miles
Apps get generally good reviews
1-year limited warranty
Customer service and tech support via live Zoom sessions
Cons
Expensive
Requires monthly subscription
Not for very small dogs (minimum neck size is 11″ and minimum weight is 20 lbs)
Key Features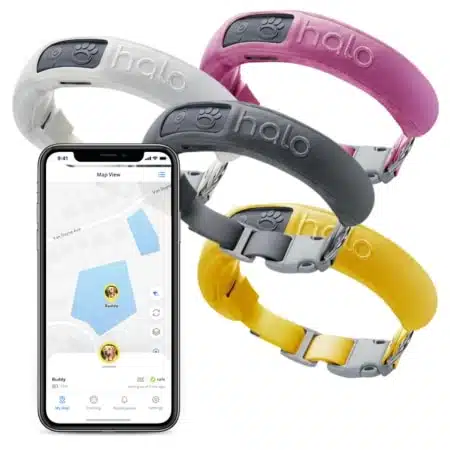 Ability to set up to 20 virtual fences in the Halo app (iOS app | Android app)
Halo Collar is not a shock collar
Customizable feedback to keep your dog in bounds: choose between sound, vibration, or optional static* feedback
AI-driven GPS tracking keeps tabs on your dog's location, even if he goes beyond your set boundaries
All Carrier Coverage auto-connects to the cellular carrier with the strongest and fastest signal anywhere in the world
Encouragement feedback feature to guide your dog back home
Built-in activity tracker keeps track of the number of walks your dog takes, time spent active vs resting, etc.
Includes Cesar Millan's training program to teach your dog how to adapt to the system (and many other indoor and outdoor training tips)
For use with dogs 5 months and older
*Static pulse is similar in sensation to what you feel when you touch a TV screen. This static is only used to get the dog's attention via a tactile sensation.
Halo Collar 3 vs Hallo Collar 2+
The new and improved Halo Collar 3 has upgrades to the hardware and software, specifically addressing customer feedback about the previous models. Let's compare Halo Collar's evolution in the table below to summarize the improvements.
| | Halo 2 | Halo 2+ | Halo 3 |
| --- | --- | --- | --- |
| Tracking Technology | GPS Satellite | Enhanced GPS (50% improvement) | AI GPS and Universal Carrier |
| Release Date | 2021 | Mid-2022 | Fall 2023 |
| Battery Life | >20 Hours | 20 Hours | 24 Hours |
| Colors | Black, White | Black, White | Black, White, Yellow, Pink |
| Charger | USB Port | USB Port | Magnetic Dock |
| Size | Small, Medium or Large (adjustable) | Small, Medium or Large (adjustable) | Small, Medium/Large (customizable-fit strap) |
| Virtual Fence | | | |
| Trainer | | | |
| Activity Trainer | | | |
Note: Existing Halo customers with previous Halo Collar 2+ can upgrade their software to Halo Collar 3 technology via firmware. You can also purchase the new yellow and pink cases to use on existing Halo 1-2+ collars.
How Does Halo Collar Work?
Below is our personal experience with the Halo Collar including the most recent Halo Collar 3. The setup process for either model is the same.
Halo Collar 3 comes with a USB-C charging cable, a magnetic adapter, and two sets of contact points. These points send vibrations to your dog's neck when he nears your set boundaries. It also comes with a beacon that you'll use as a "keep away" zone when indoors and an instruction manual.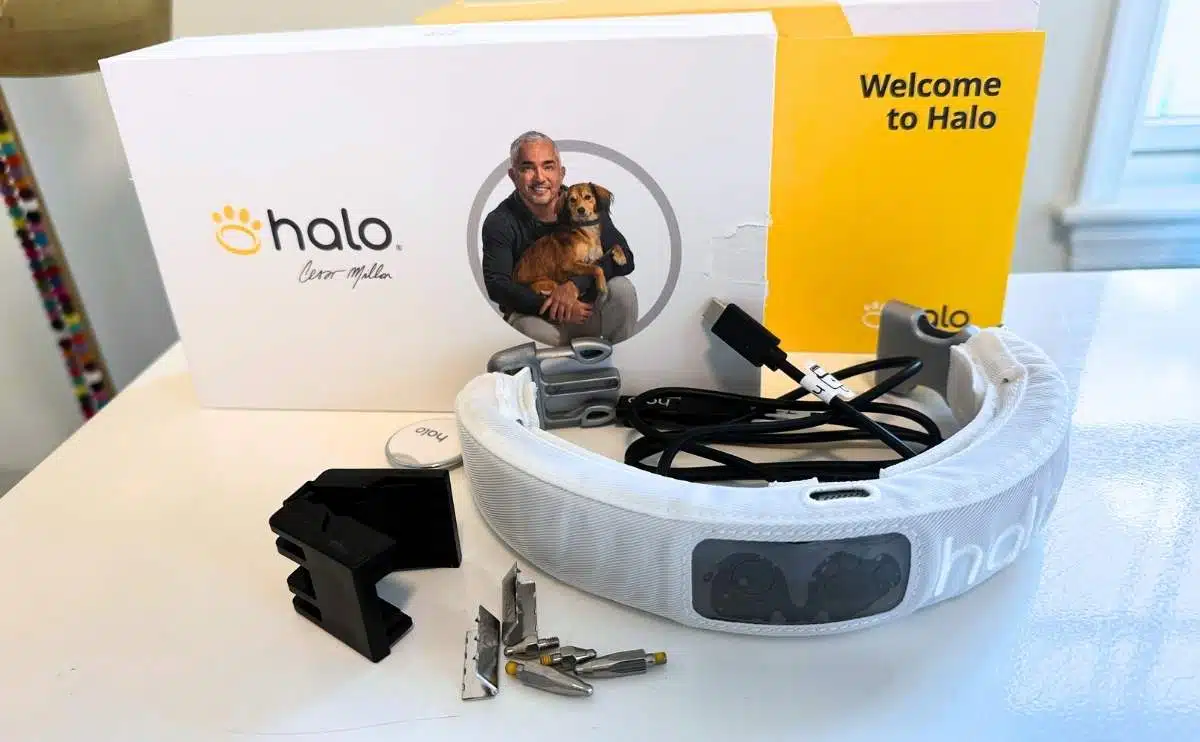 Setting Up The Collar
I first needed to remove the collar's protective fabric case and adjust the strap size to fit my dog. You may need to trim some of the excess rubber off the strap if the collar is too big. It has extra metal end caps and a clamp to put on the end caps. You'll keep the blank contact points on at first and won't put the actual contact points on until after training.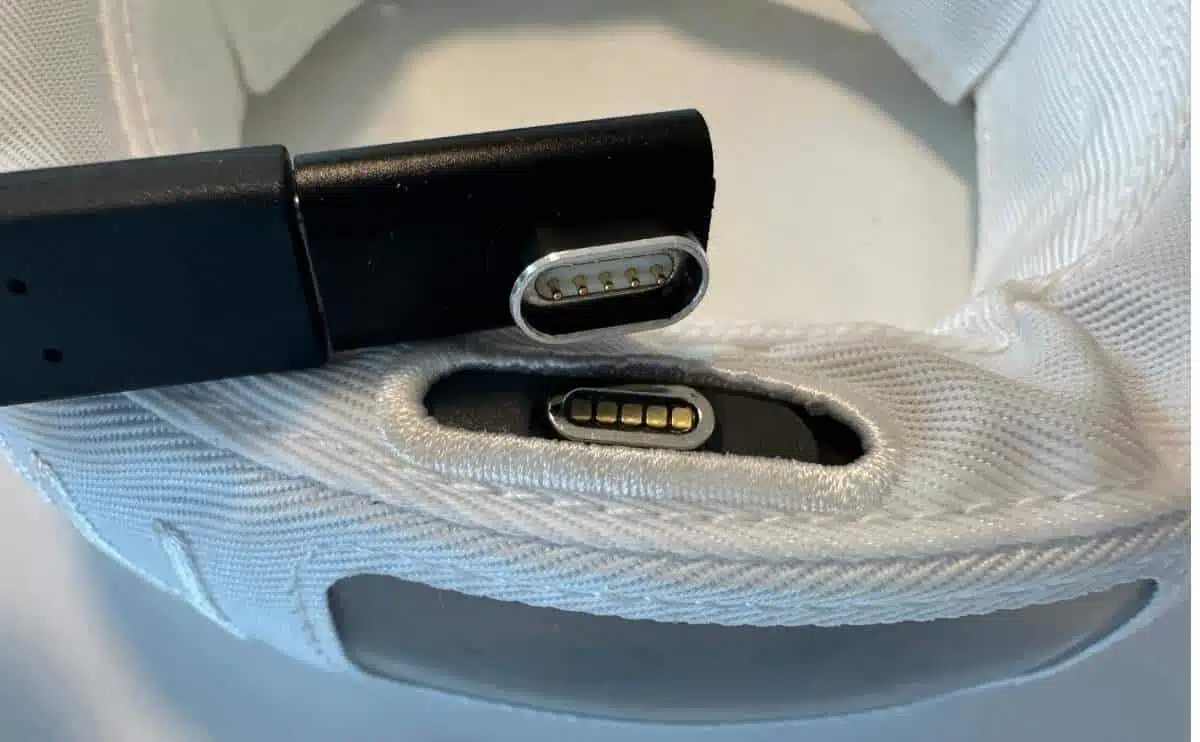 I then charged the collar. The newer model has a magnetic port on the USB cable which is less likely to trap debris and dirt. Once the collar was fully charged, I downloaded the Halo app and followed the prompts to create an account, purchase a subscription plan, and activate my collar.
I created a profile for my dog, including his name, birth date, breed, and photo. Then, I connected to WiFi to pair my collar with my phone and then calibrated the collar's GPS. Each step in the setup process has a video tutorial to guide you along.
If you have any trouble, customer support can walk you through step by step in real-time. I had a live customer support agent who was super nice and helpful in assisting me in getting started.
Creating Virtual Fences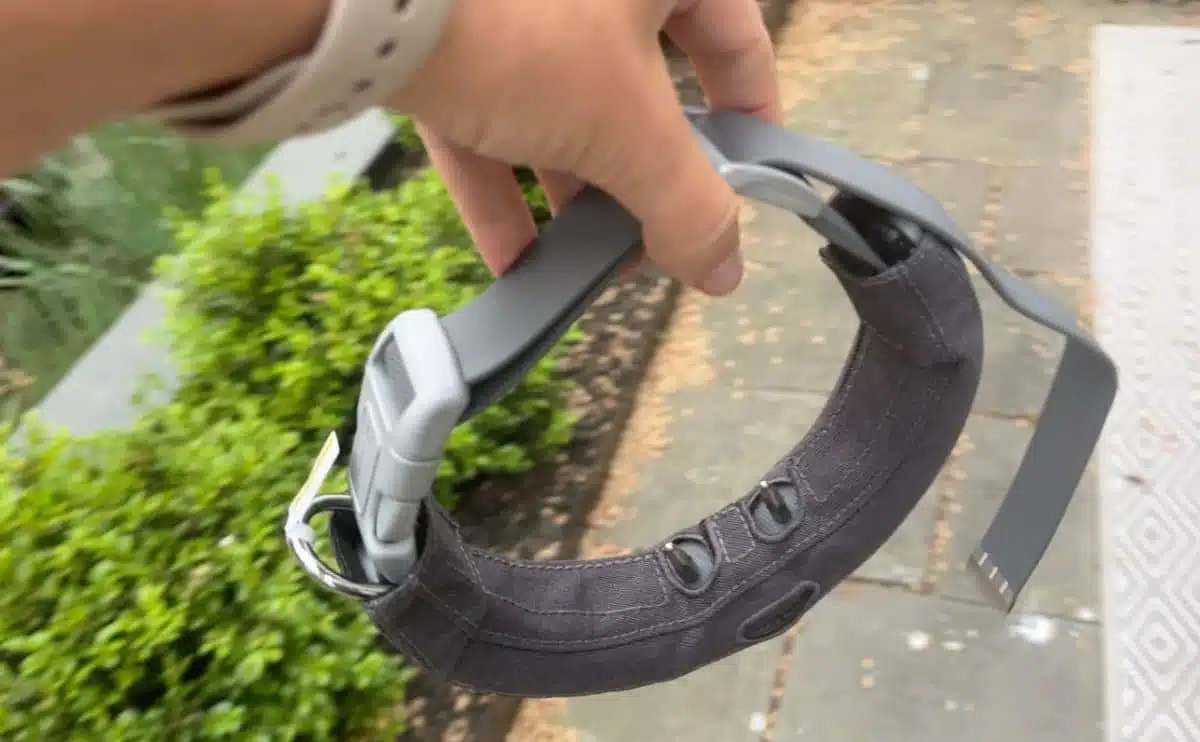 Next up, I created my fence. When I walked outside, the GPS tracker noted my location on a satellite image. First, I dropped a pin (or fence post) to set the boundary of the virtual fence area. Then, I continued to drop posts until I created the full perimeter of the area where I want my dog contained. If the dropped pins are not exactly where you want them, you can go into the app and drag and drop them manually by placing them on the map in the app.
I tested the fence boundaries and used the training section of the app to get me and my dog acclimated to the collar's signals. You can set up to 20 different fence areas or use optional Beacons (battery-operated devices that are used to create "no-go" zones) for when you travel or need to use a different area for a safe zone.
Note: I tested both the Halo 2+ and the Halo 3, and Halo 3 has greatly improved GPS tracking accuracy and less delay on where you and your dog are moving on the map.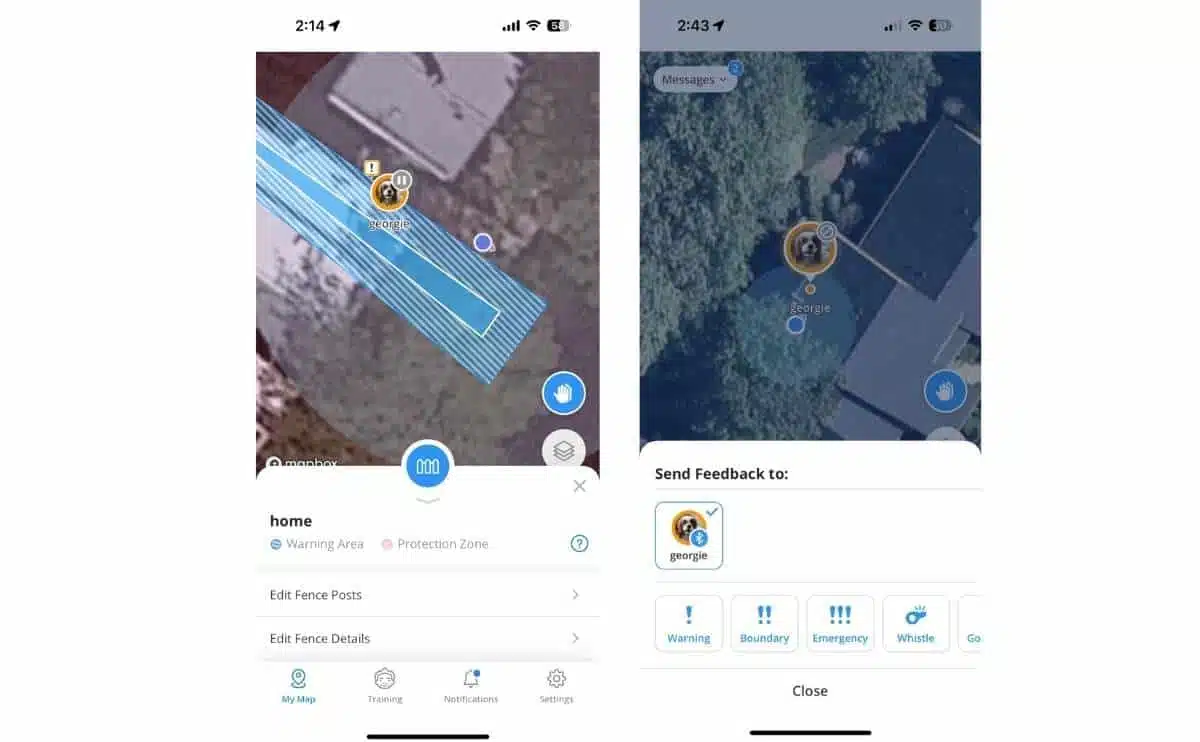 Tip: Before getting started with the collar training and feedback settings on your dog, let them sniff it and get acclimated to wearing it for 30 minutes at a time. This allows them to get comfortable with the device around their neck and builds them up one step at a time.
Training
The app walked me through a series of training videos which are super entertaining and informative. The quality is very cinematic, and the text helps reinforce the audio instructions. They even have closed captions for those with hearing impairments. One nice feature is the ability to watch the videos on a computer or iPad (without logging in) so I could use the Halo app on my phone to set up and train.
The first three lessons are basic user training, followed by basic pet training. Lessons 4-12 show you how to use the collar. After each video, a quick quiz tested my knowledge to make sure I fully understood how to use the collar. Even Cesar himself makes a few appearances. You can pause and rewind at any time in case you missed something or need to hear it again.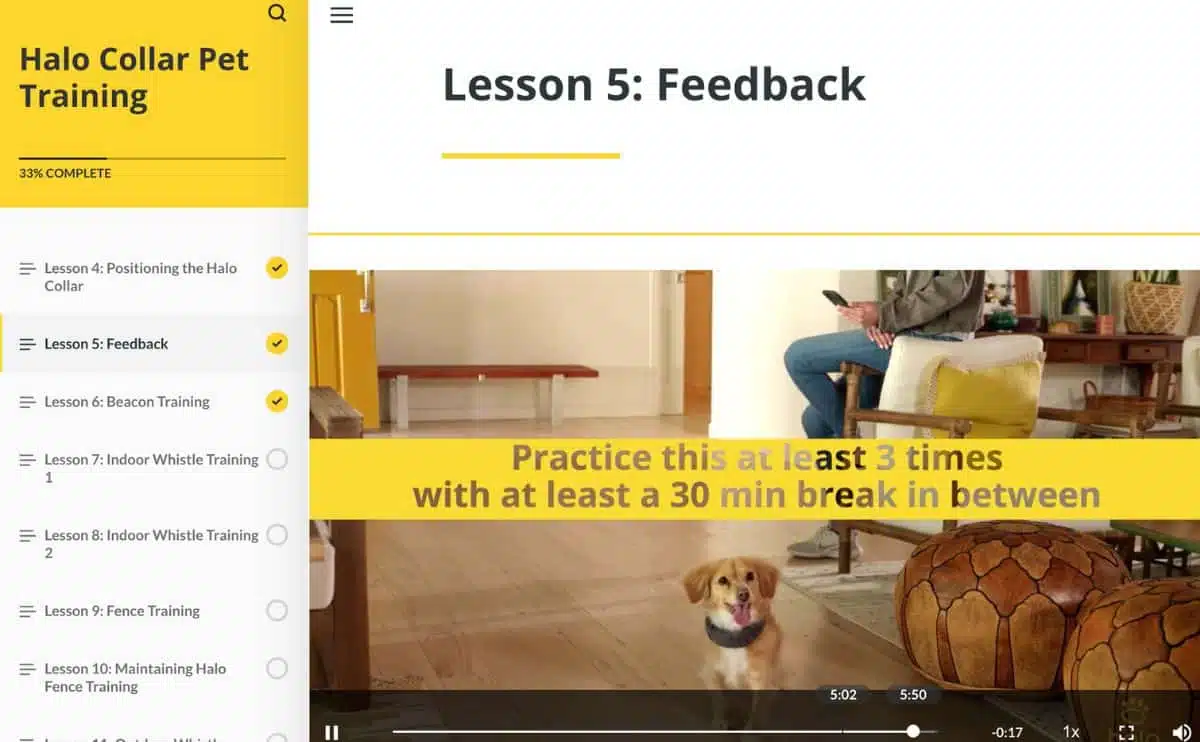 After learning about types of feedback (prevention and encouragement), I worked on beacon training. This gets your dog accustomed to feedback in a safe, indoor setting. As suggested, I used a high-value treat (like cheese, bacon, or other "special" or smelly treat) to entice my dog near the beacon.
You'll manually give your dog feedback (sound or stimulation) and a reward to guide them away from the "no-go zone." You'll repeat these steps several times for 30 minutes and do at least 3-4 sessions before building up to outdoor boundaries. Eventually, when you turn the beacons on, the beacon will automatically give feedback when your pup gets within a certain range of the no-go zone.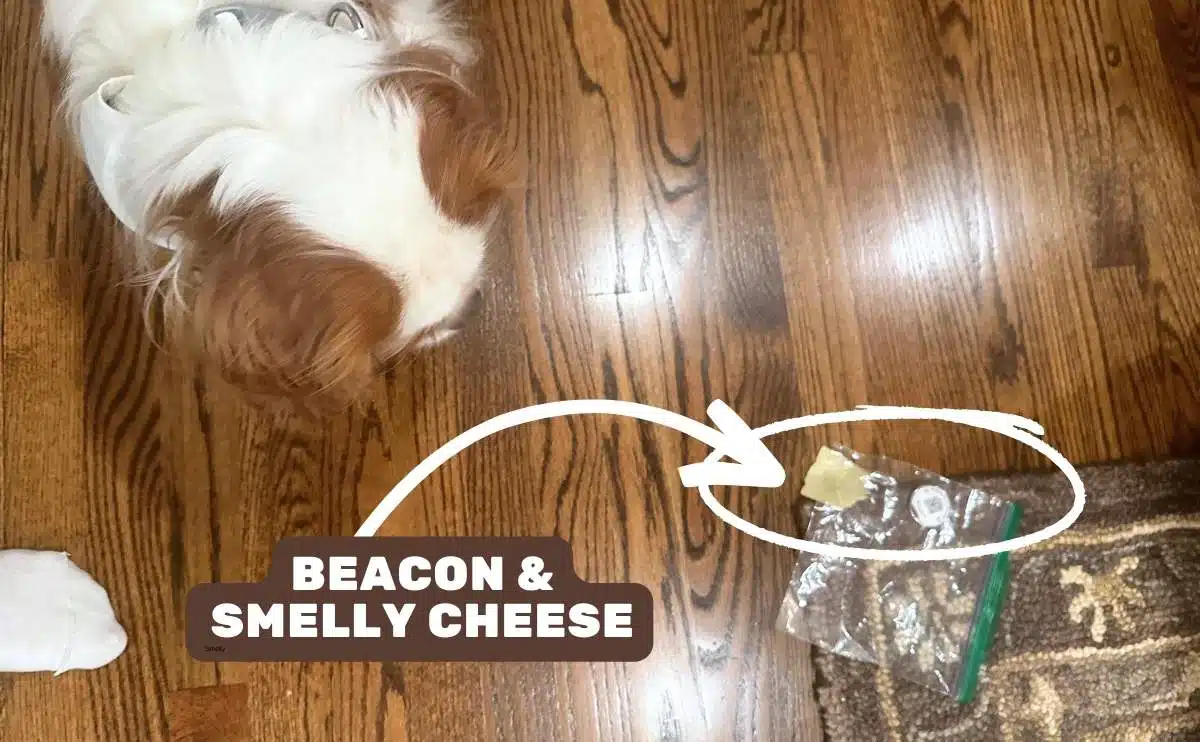 In addition to training your dog on boundaries and using positive reinforcement for feedback (either automatically in the zones you create or using the app to manually give feedback to your dog or signal "safe" at home), you can use the collar to watch a library of training videos on other commands or training tasks. The app also tracks your dog's activity, keeps a "score" of how well they react to feedback, and more.
Price
Coupon Code
Get $25 off using this link and enter the code Halo25.
Halo Collar Subscription Plans
A Halo subscription plan is required to enable data storage for fences, GPS location services, activity tracking, and premium training content from Cesar Millan (depending on the plan you choose). The basic plan gives you most of what you'll need for the system to work. But you may want to check out the higher-tiered plans for additional perks.
| | Bronze | Silver | Gold |
| --- | --- | --- | --- |
| Monthly Cost | $5.99 | $9.99 | $29.99 |
| Additional Collars | $3.99 | $4.99 | $4.99 |
| 20 Virtual Fences | | | |
| Training | | | |
| Customizable Support | | | |
| Weekly/Monthly Activity Reports | | | |
| Pack Newsletter Subscription | | | |
| Discount On Accessories | | 25% Off | 50% Off |
| Premium Training Lessons With Experts & Live Support | | | |
| Early Access to New Products | | | |
| Halo Care Protection Plan | | | $50 Off |
Halo Protection Plans
Halo protection plans are included with all subscriptions. The plan offers discounted replacement collars, and the price depends on how long you've had the collar and plan and the level of subscription.
See The Halo Collar In Action (Video)
This video about the Halo Cesar Millan dog collar shows you snapshots of the app and gives some more detail about how the system works.
Frequently Asked Questions
Below are some of the most common questions we get asked about Halo Collars.
Does Halo Collar Shock?
No, Halo uses optional static correction that feels similar to a tap on your dog's neck. With 15 levels of static feedback, you can customize this correction to suit your dog's sensitivity level.
How To Turn Off Halo Collar
Press and hold the power button for about 6 seconds. Then, release the button and note that the logo LED remains off.
What's Our Final Verdict?
The Halo Collar GPS system has multiple tools in one, including GPS location tracking, behavioral training, and activity tracking. Its original version had mixed customer reviews with complaints about collars breaking, unreliable GPS location, false positive alerts, etc. However, the company listened to its customers and made a variety of improvements to address these issues, launching Halo Collar 2 in late 2021, Halo Collar 2+ in mid-2022, and the newest Halo Collar 3 in fall 2023.
The reviews of the newer collar are still mixed in terms of reliability and accuracy for GPS fencing. However, the collar itself works as a good training tool and can get your dog accustomed to using a smart collar with expert videos and support.
You may want to check out our reviews of the best wireless dog fences, or see how Halo stacks up against Spot On GPS Fence. We also have reviews of the best GPS dog collars and smart collars.
Tagged With: