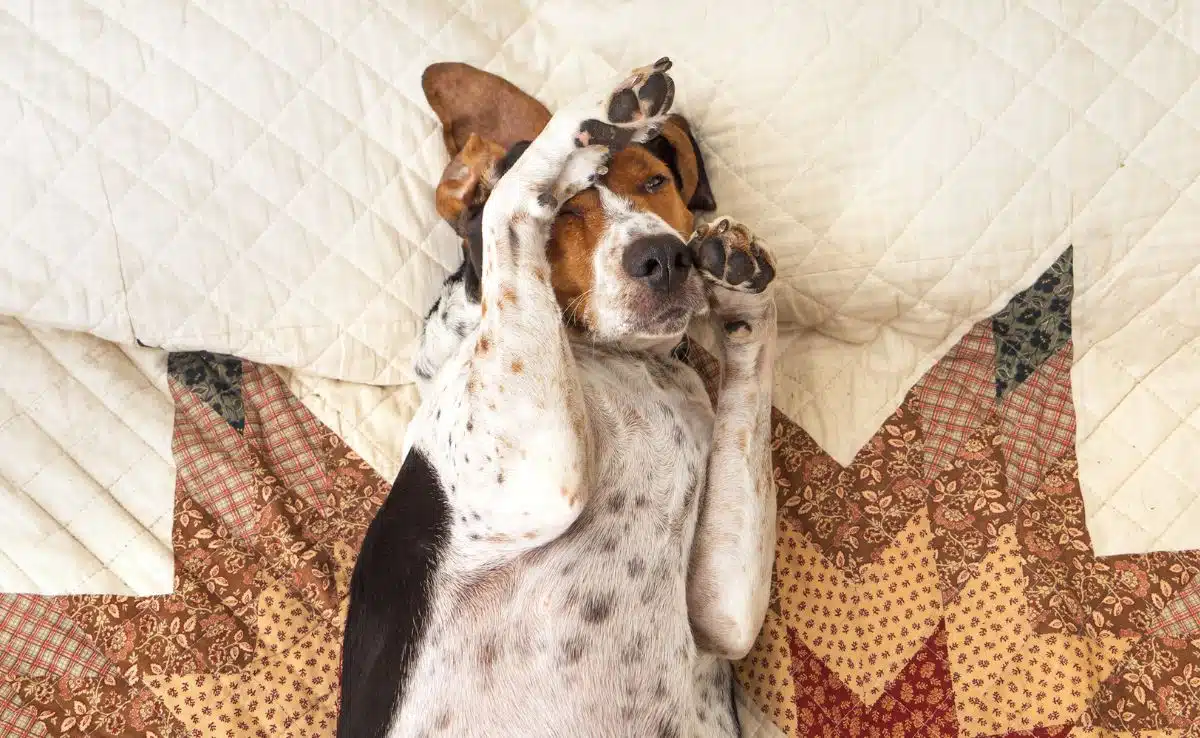 Dogs can get anxious for several reasons. They might be excited that you're home, sad you are leaving, or in need of attention. Dogs can't talk to their owners, so they might bark or show other signs of communicating, like running around in circles, hiding under the bed, or shaking. Having a hyper or scared dog can cause anxiety for humans too. So how do you calm their nerves? The worst thing you can do is react negatively or get tense. That will only escalate the problem. Read these tips on how to bring your dog's energy from a 10 to a level 1 and have a happy, zen doggo.
5 Ways For Calming Your Dog Down
In addition to the stress-reducing products below, here are a few simple tips to minimize your pet's stress level and make life easier for the whole family.
Keep your dog on a regular schedule – this includes food and grooming. Make sure you order plenty of food ahead of time so you don't need to run to the store last minute. We recommend auto-ship dog food like PetPlate fresh food or Iandloveandyou natural kibble to ensure your dog gets a feast of its own!
Limit the amount of travel that you do with and without your dog. If you do end up needing to travel without your pet or leave the house for an extended time, we recommend getting a pet sitter to walk or watch over your pup.
Dropping treats on the ground to make them "sniff" it out – sniffing and treats both have calming effects on a dog's brain. Licking peanut butter in Kongs or another toy calms them down and distracts them too.
Don't tempt your dog with table scraps. As much as your dog may beg, most people food is unhealthy for pets. Chocolate, onions, and grapes are among the most dangerous. If you're wondering which human foods are unsafe, check out our handy list of foods not to feed dogs.
Minimize visits from other pets. Your dog has enough love to share with all of your guests, so there is no need for competitive stress in its own home.
6 Products To Help Calm Your Anxious Dog
1. ThunderEase Calming Dog Spray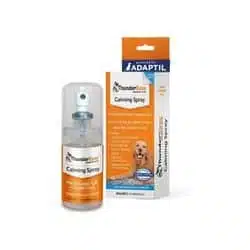 From the creators of ThunderShirt, ThunderEase Calming Spray helps put your pup at ease with the natural scent of a mother's nursing Pheromones. It's an all-natural and drug-free solution to reducing anxiety. Studies show it is 90% effective and doesn't require training. Just spritz 8-10 pumps when you anticipate your dog may get nervous and watch the stress decrease.
Toss a bottle in your bag to take on the go. And if it doesn't work, the company stands by its product with a 100% money-back guarantee. In addition to spray, you can also buy this technology as a diffuser, a dog collar, or in the ThunderShirt itself. Have cats? There is also a formula for felines.
2. CBD Oil For Dogs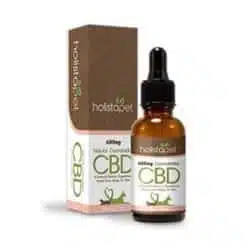 CBD oil is another safe, organic alternative to traditional medicine for anxious dogs. Note that CBD oil contains less than 0.3% THC (the substance in marijuana that produces a "high"). CBD oil is growing in popularity for pups and is recommended by many vets for its naturally calming effects. It can help treat chronic or temporary conditions from which your furry friend may suffer, including stress.
Read our review of the best CBD oils to learn about the medical properties, how it's made, and application tips. One of our top picks is HolistaPet. They make a number of CBD products in the USA including oils, treats, balms, and soothing sprays from naturally occurring Phytocannabinoid-rich (PCR) broad-spectrum oil. Like ThunderEase, the company has a 30-day money-back promise that its products work. So give it a shot — you have nothing to lose other than your pup's worries.
3. Groomit Dog In-Home Grooming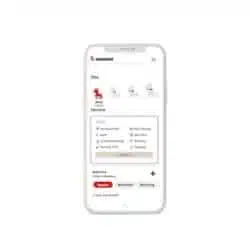 If you live in a handful of major metro cities, the Groomit dog grooming app can help you find a local, reputable groomer in the comfort of your home. Use promo code CWQKYJ for a discount.
Simply download the app or go to the website, select the services (bathing, nail trim, haircuts, etc.), and book an appointment. Then you will connect with a certified groomer to come to your home for a doggy spa treatment. It's convenient for pet parents, and in-home grooming gives your dog a less stressful environment with no exposure to other animals, diseases, or parasites. Your dog will also love the personal one-on-one care and attention.
All groomers are fully insured, so you can ensure safety is a top priority. You can also add fragrances, flea and tick removal/prevention, and more. They are expanding to more locations and there's a chance they'll be in your area soon!
4. Gunner Kennels G1 Travel Crate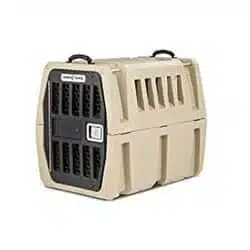 While you and the kiddos are buckled up, it's crucial to make your dog's safety a priority too. Gunner Kennels are designed to create an inviting and secure "den" for your pup while traveling. Its unique construction and durable double-walls stand up to weather, crashes and can hold dogs up to 75 pounds.
The escape-proof door has a locking latch that is custom welded and reinforced with aluminum, so your pup can't open the door from inside. This sturdy construction also acts as an extra layer of protection from a dog chewing its way out. This crate has superior ventilation while also providing shelter and temperature control. Your pup deserves the best transport available, and Gunner stands by its product with a lifetime warranty.
5. Calming Dog Beds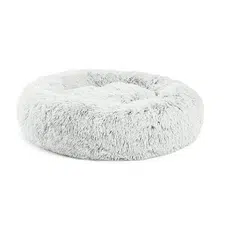 Believe it or not getting the right bed for your pup can make a huge difference as well. You have a lot of choices for dog beds that can help soothe your pup to sleep or just hang out when they're feeling insecure. Our calming dog bed reviews give you some of the top-rated products to help your pup feel at ease.
Best Calming Method: Exercise & Mental Stimulation
The easiest way to keep your pet calm is to take them for regular walks and runs, naturally reducing stress. If you're too busy to take him or her for a walk, consider using a pup-sitting service to find trustworthy dog walkers in your area.
Tagged With: Anxiety