To sustain this free service, we receive affiliate commissions via some of our links. This doesn't affect rankings. Our review process.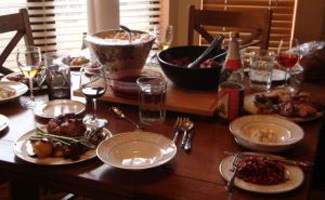 Question for our Pet Doc from Nancy…
Could turkey be harming my Chihuahua, Taco?
It took a while, unfortunately, but every time I gave my Chihuahua a piece of deli turkey or a piece of turkey hot dogs he became sick the following day (blotted stomach, lethargic, won't eat/drink). But he usually feels better the next day. I am not sure if it was a coincidence but he is OFF all turkey.
Anyone know why Taco my dog would get sick from "turkey"?
Is Turkey Bad for Dogs?
Your dog may be allergic to turkey. Turkey itself is generally a pretty tasty and nutritious snack for most dogs. There isn't anything particularly toxic about it, but when processed like with deli meats and turkey hot dogs, the chemicals used to keep them "edible" is often not digested well by dogs. I do not recommend feeding your dog any kind of processed meats. Also, moderation is key and always remember that each dog is an individual. Some of my patients are allergic to beef and some to chicken. If you see a pattern with Taco eating turkey and subsequently getting sick, then you've done the right thing by removing turkey from his diet.