To keep the lights on, we receive affiliate commissions via some of our links. Our review process.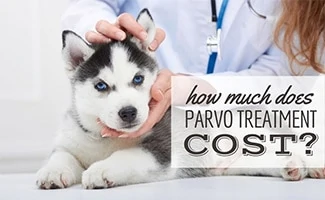 Canine parvovirus (also called 'parvo') is a severe, highly contagious virus that mostly affects puppies and can be deadly. As with any medical concern you may face with your pup, you may have questions about the cost. Our experts take a look at what you need to know when it comes to the costs of diagnosing, treating, and preventing parvovirus in dogs.
Please understand that all costs in this article come from our experts' personal experiences paired with independent research. The actual prices associated with parvovirus may vary based on your particular vet's fees and where you live. We can only offer you an estimate that will give you a general idea of the costs of diagnosis, treatment, and prevention of parvo.
Understanding Canine Parvovirus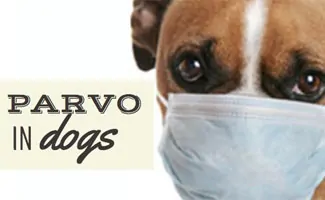 There's a lot of information you may need to know when you're dealing with parvovirus. Our experts have put together a comprehensive article all about canine parvovirus. It's an in-depth look at the essential information you need to help you understand parvo and know how to deal with it.
Diagnosing Parvovirus
Diagnosing parvo can include several steps. Your vet will want to complete a physical exam and evaluate the symptoms of your dog. They may also want to run a canine parvovirus ELISA test to look for antibodies to parvovirus in the blood. Depending on the severity of symptoms, your vet may also need to do blood work or an abdominal x-ray to direct the course of treatment.
How Much Does A Parvo Test Cost?
Aside from fees for an office visit, a parvo test will cost anywhere from $40 to $100, depending on your vet. You may also have to pay for blood work which can be around $130. If your pup needs an abdominal x-ray, that can add another $150 to $300.
Treating Parvovirus
Treatment of parvovirus comes in many forms. You can't cure this virus, so your vet will try to treat the symptoms instead. Your vet will give your dog intravenous (IV) fluids to replenish fluids and electrolytes (e.g., sodium and potassium) that were lost because of vomiting and diarrhea. Medications to stop diarrhea and vomiting may also be part of the plan. If a secondary bacterial infection occurs, your pup will need an antibiotic.
Treatment should being as soon as possible to give your dog the best chance of survival and recovery.
Many cases of parvovirus require several days of hospitalization to make sure pups recover safely. Because parvovirus is so contagious, dogs who are being treated for the disease will be isolated to prevent the spread of infection.
How Much Does Parvo Treatment Cost?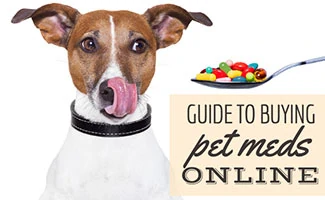 Costs can vary depending on the specific treatment your dog's case requires. Here's a list of the average costs of some treatment your vet may recommend.
IV Fluids: $220
Medications

Antibiotics: $25 to $30
Anti-nausea: $10 to $20
Anti-diarrheal: $10 to $15

Hospitalization: $600 per night
Frequently Asked Questions About Parvovirus Treatment
Pet parents have many questions related to options, cost, and success when it comes to parvo treatment. Here are a few frequently asked questions we think our readers would like answered.
What Is The Parvo Treatment Success Rate?
When a dog with canine parvovirus receives prompt veterinary treatment, the survival rate is 80-90%.1
Are There Natural Options For Treating Parvo?
Because of this virus's deadly nature, it's essential to work with your vet to treat it. There may be some natural options to help with recovery, but you'll need your vet's guidance on that.
Can A Dog Survive Parvo Without Treatment?
The mortality rate for a puppy with parvovirus that is left untreated is 90%, and of the 10% that survive, only 5% will have a full recovery without issues.2
Are There Low-Cost Parvo Treatment Options?
Treatment costs may differ between vets. You may also find that there may be a local vet in your area who will treat your pup on a sliding scale based on your income.
Vaccinating Against Parvo
The best way to prevent parvovirus is for your puppy to get all the recommended puppy vaccines, including one for parvovirus. The canine parvovirus vaccine is a core vaccine, meaning that it's required for all dogs.
This vaccine is a three-shot series they'll receive between 6 and 16 weeks of age in two to four-week intervals. There is a booster recommendation for one year later and every three years after that.
Your puppy isn't fully protected against parvo until he gets the entire series of shots. Until that time, he's still vulnerable. It's essential to be cautious when socializing your puppy and avoid public places and dog parks until you know the shot series is complete.
How Much Does A Parvo Vaccine Cost?
This vaccine comes in a four- or five-way vaccine (DHPP or DHLPP), including other vaccines for distemper, hepatitis (adenovirus), parainfluenza, and parvovirus, as well as leptospirosis with the five-way vaccine. Each of the three shots in the series and the booster can range from $7 to $32.
Canine Parvovirus 101: Video
This two-minute video from PetMD gives you a quick rundown of canine parvovirus.
Prepare For The Cost Of Care
The cost of diagnosing and treating parvovirus can add up quickly. The best way to handle these expenses is to prepare for it before you need it. Pet insurance can help curb the costs of caring for your pet in many incidences. But you can't wait until you need it to get pet insurance because it doesn't cover pre-existing conditions and there are commonly waiting periods.
The best time to consider pet insurance is when your dog is young. Many pet insurance providers allow you to enroll your puppy as young as eight weeks old (one even from birth!). Our experts can guide you with information on everything from the best pet insurance and how much it costs to if it's worth it at all.
Sources: [1] American Veterinary Medical Association (AVMA), [2] Canine Parvovirus
Tagged With: Cost, Parvo, Reviewed By Dr. Pendergrass, DVM