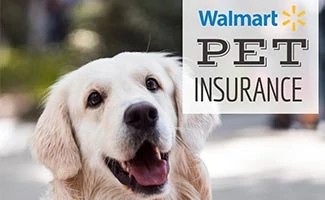 Walmart has partnered with leading pet care companies to provide prescription medications, boarding, dog walking, doggy daycare, pet insurance discounts, and more. Learn more about how these services work, whether they may benefit you, and consider other options that may serve your needs better.
How Does Walmart's Pet Insurance Discount Work?

Fetch offers a 10% discount to Walmart customers on pet insurance policies. Fetch has some of the best pet insurance coverage in the industry, offering unique benefits like up to $1,000 in VirtualVet visits and a healthy pet credit which decreases your premiums by 15% for every 12-month period without a paid pet insurance claim reimbursement (up to a 30% maximum total credit).
With a Fetch pet insurance policy, you can visit any licensed vet in the U.S. or Canada. You can submit claims through the app if your pet has an emergency. Once approved, reimbursement may be processed as quickly as the next business day.
Learn More About Fetch And Other Top-Rated Pet Insurance Providers
To learn more about Fetch Pet Insurance policies, read our full Fetch review. It includes pros and cons, key features, waiting periods, coverage and exclusion details, pricing quotes, a coupon code, comparisons against other leading pet insurance companies, and more.
Additionally, our experts have analyzed over 20 pet insurance providers. Check out our pet insurance reviews to learn more about this year's top-ranked companies.
How To Get Nationwide Pet Insurance & Pet Prescriptions Through Walmart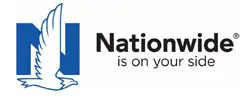 Nationwide has partnered with Walmart to offer its pet insurance. It's unclear whether or not Walmart offers a discount to its customers purchasing a Nationwide policy through them. But it's worth getting a quote and comparing it against other companies.
Additionally, Nationwide pet insurance policyholders can utilize a convenient claims process to get and pay for their pet's prescriptions through Walmart pharmacies. Nationwide Pet Rx Express allows Nationwide pet insurance customers access to Walmart's most commonly prescribed pet medications for chronic disease and flea, tick, and heartworm prevention.
How does it work? If you're a Nationwide pet insurance policyholder and your pet requires a prescription drug, you can have it filled at Walmart. You can submit the claim through the Walmart pharmacy, and any eligible reimbursement will be paid to you directly after it's approved (no need to submit a separate claim form).
For more information about Nationwide's pet policies and benefits, read our full Nationwide Pet Insurance review. Our review includes pros and cons, key features, waiting periods, coverage and exclusion details, sample pricing quotes, comparisons to other leading pet insurance providers, and more.
How To Get Boarding, Walking, Daycare & Drop-In Visits

Walmart offers Rover services for pet boarding, walking, daycare, and drop-in visits. How does it work? Sign up for a Rover account through Walmart, then schedule a service for your pet. Services include overnight stays at a sitter's home, walks around the neighborhood with a dog walker, daycare at a dog-friendly home, and more. You can also receive updates on your dog's care throughout the day.
For more information about Rover's services, read our full Rover review. Our review includes some words of caution about the company as well as pros and cons, key features, pricing, our personal experiences, and more.
Alternatives To Walmart Pet Care
If pet insurance intrigues you, we recommend comparing the top pet insurance providers and getting multiple quotes using our tool below before you assume that a 10% discount on Fetch or Nationwide's partnership with Walmart is your best choice. Our comparison includes the top ten companies and outlines pros and cons to give you an idea of what to expect from each company.
Since Walmart doesn't offer any of these services directly and partners with other companies, we'd suggest eliminating the middle man (Walmart) and purchasing your pet care service directly from the providers.
Tagged With: