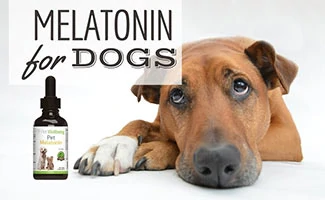 Melatonin is a naturally occurring hormone produced by the pineal gland in humans, dogs, and other animals. You may be familiar with melatonin as a popular all-natural sleep aid supplement for humans, but can you give dogs melatonin? Yes, and there's evidence that it can help with several canine conditions.
What conditions can it care for, and how much should you give your dog? We'll answer these questions and more.
Uses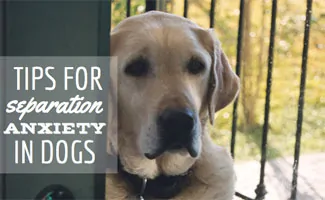 Some evidence-based uses for melatonin include:
Anxiety: The sedative properties of melatonin have been shown to help dogs suffering from separation anxiety as well as other types of anxiety.
Noise phobias: Melatonin can help ease the stress caused by loud noises like fireworks and thunderstorms.
Alopecia (hair loss): There's some evidence that melatonin helps to thicken and regrow fur in some instances of dog alopecia.
Sleep problems: Some pet owners give their dogs melatonin to help them sleep better at night because of the sedative properties.
Cushing's: Melatonin is used as a natural remedy for Cushing's in dogs because it hinders two enzymes required for cortisol production, which reduces corisol levels.
Is Melatonin Safe For Dogs?
First and foremost — before giving your dog any supplement, consult with your veterinarian. Your vet knows your dog's health history and can make an informed recommendation on whether melatonin is safe for your dog. The safety and side effects of melatonin in dogs hasn't been thoroughly studied, and the FDA has not approved it for use in dogs.
Side Effects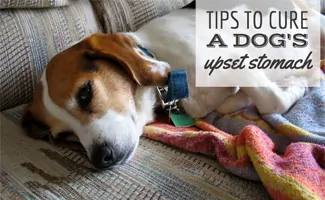 Based on previous studies and anecdotal evidence, harmful side effects from melatonin for dogs are rare. Some side effects can include:
Drowsiness & lethargy
Increased heart rate
Fertility problems in female dogs
Insulin resistance in diabetic dogs
Don't give melatonin to pregnant dogs and puppies under 12 weeks old.
There are several risk factors for melatonin in humans, but these are unknown for dogs. People with liver, kidney, or heart disease should use extreme caution when using melatonin, so you may want to use caution if your dog has any of these conditions.
Dosing
How much melatonin can you give a dog? It depends on your dog's weight, health conditions, and what it's being used for, so you should always get your veterinarian's recommendation for dosing.
A general rule of thumb for melatonin dosage (up to 3x daily) for dogs is:
Less than 10 lbs: 1 mg
10-25 lbs: 1.5 mg
26-100 lbs: 3 mg
Over100 lbs: 3-6 mg
Products Containing Melatonin For Dogs
Here are some melatonin products made specifically for dogs. Again, you should consult with your veterinarian if you're considering any of these products or others containing melatonin.
Warning: Many melatonin products contain an ingredient called xylitol, which is unsafe for dogs so check each product to make sure it's not included. None of the following products have this toxic ingredient.
Pet Wellbeing Pet Melatonin For Dogs – This 2 oz. oil formula contains melatonin, deionized water, natural bacon flavor, and vegetable glycerin
K9 Select Melatonin – This 1 mg beef chewable contains melatonin, dicalcium phosphate, liver, roast beef flavor, magnesium stearate, stearic acid, and silicon dioxide
NaturVet Quiet Moments Calming Aid for Dogs Plus Melatonin – 70 soft chews; active ingredients include chamomile, thiamine mononitrate, passion flower, ginger, L-tryptophan, and melatonin
Our Personal Experience
We have used the K9 Select Melatonin to help manage our two-year old dog's anxiety and related behaviors. He eats it up like it's a treat, so it's very easy to administer. On days when we give it to him, he is much calmer and barks less, making all of us more relaxed.

– Michelle S., Canine Journal
Video: Is Melatonin Safe For Dogs?
Watch and share this quick video summarizing the remedies of melatonin for dogs and possible side effects.
CBD: Another All-Natural Remedy
While melatonin can prove helpful as an all-natural alternative to your pup's pharmaceuticals, you may also want to consider CBD (Cannabidiol). The best CBD oils and CBD treats can also help your dog with anxiety, arthritis, digestive issues, and other health issues. It's generally considered safe for dogs and continues to gain popularity among pet parents.
Tagged With: Supplements