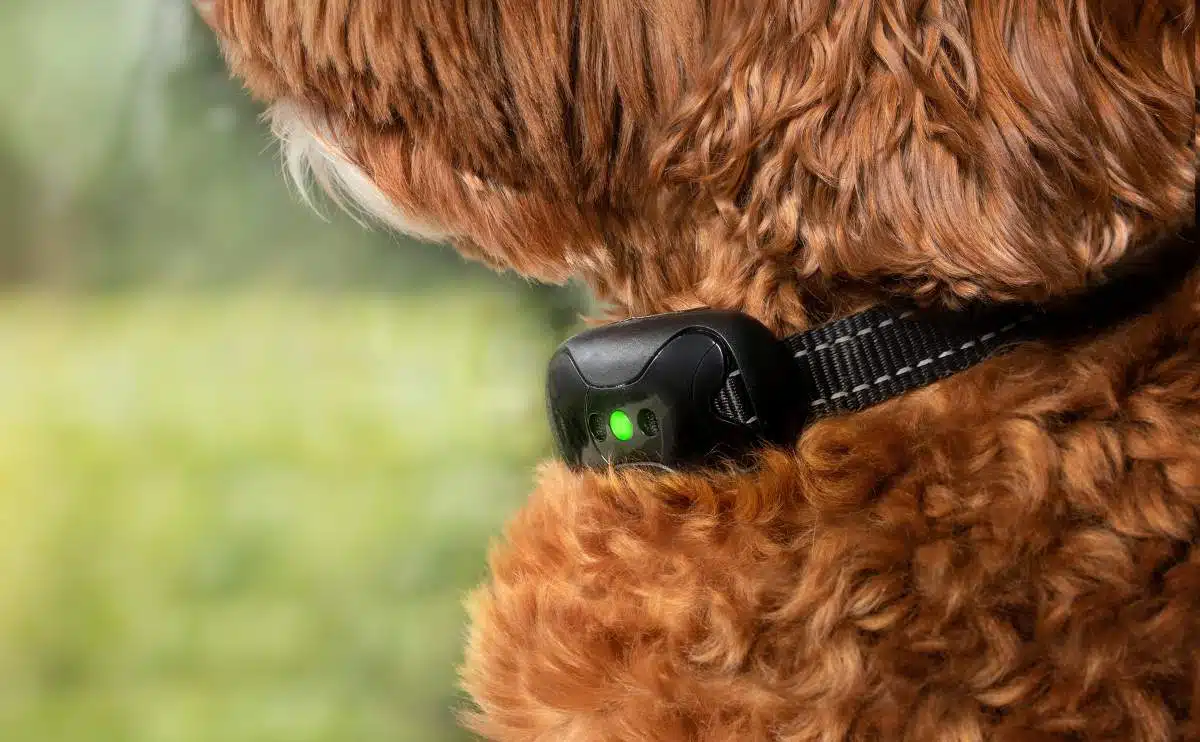 Sonic collars (a few are even referred to as Ultrasonic Collars!) are a type of no-bark training device that emits a high-frequency noise — only detectable to your dog — to deter barking. Here are a few pros, cons, and our pick for the best sonic dog collar on the market today.
How Do Sonic Dog Collars Work?
Sonic dog collars fit around your dog like a regular collar does. However, attached to this standard collar, is a small box with a battery-operated, electronic device. The box houses a noise sensor that detects when your pup is barking, and emits a high-frequency sound — the sound is so high frequency it's undetectable to human ears — to distract and annoy your dog so he or she will stop barking.
On hand-held, collarless versions of this device, there is also a positive tone to counteract the negative tone. The latter is generally used to deter barking and other undesirable behavior, while the positive tone can be used in conjunction with commands like "sit" or "stay" to reinforce the positive verbal command.
These tones are operated by a hand-held remote which allows the owner or trainer greater control in reprimanding or training their dog, depending on the tone used and action desired.
Pros
Can provide more training options than alternative no-bark collars
Seems to be more humane than many other bark deterring options
It's a discreet form of training that can make both you and your dog look good in the eye's of others
Of all the aversive training collars, the sonic collar falls somewhere in the middle. While the citronella collar wins the "most humane" award, it allows the owner no control over disciplining the bad behavior, simply spraying the dog whenever the collar sees (or hears) fit. The shock collar is certainly the most controversial, but it does allow for multiple levels of discipline and gives the control directly to the owner.
The sonic collar falls in between, with the ultra-sonic noise emission being more humane than shocking. Further, if the hand-held version is used, it gives control in the hands of the owner as to when that discipline is most appropriate. As the noise is undetectable to humans, it's also extremely discreet.
Cons
It may be very loud and disturbing. Since we cannot hear the sound, is it really humane or is it driving our dog (and maybe other animals) bananas?
It may "punish" your pet more often than is needed (from sounds around them vs. their barking) and you would never know (you cannot hear it)
It may not actually train your dog not to bark if it is overcorrecting for sounds that are not your dog's actual barking
The biggest con of the sonic collar is also one of the things that makes it a pro: The fact that humans cannot detect the sound emitted by these collars brings into question just how humane they are. Unlike shock and citronella collars that you can test on yourself, there is no way of knowing the damage a sonic collar does to the psyche of our animals.
If you've chosen a collar that reacts to your dog's bark, instead of being remote activated, you also run the risk of the collar over-correcting your dog as it could pick up the sound of children playing nearby and emit a correctional noise, thereby confusing your pup.
Self-activating collars can also make dogs that are already wary of strangers even more so, as instead of associating the noise with the action of barking and learning from it, they learn to associate it with strangers coming to the door instead.
The Best Sonic Dog Collar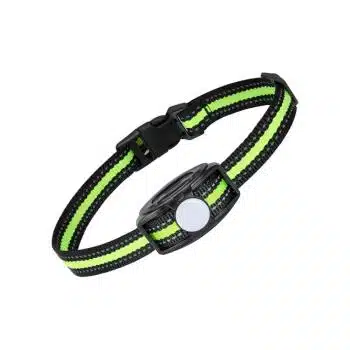 If a sonic collar sounds like the right method to calm your dog's barking, we recommend this Trulrox No Shock Bark Collar. It's waterproof and has a rechargeable battery. It provides gentle bark control, works inside and outside, and only activates when your dog barks.
Price: $29.99
Hopefully, you'll find some luck with a shock collar for your dog. For other dog training tips, check out our "Dog Training Advice" article or our complete guide to all types of dog collars. And if you need more help, we might suggest a dog course including online dog training.
Tagged With: Barking, Collars