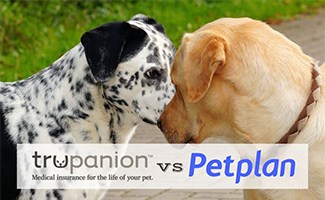 Always take your dog to the vet if you think he's ill or injured. You shouldn't have to choose between your wallet and your pet's health. That's why they offer pet insurance! Sign up for pet insurance, so you don't have to think twice when an animal emergency arises or take money from your savings to pay for your dog's expensive vet bills.
Visit Petplan's Website | Visit Trupanion's Website
Policy Coverage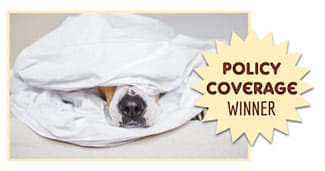 The table below shows specifically what Trupanion and Petplan cover. Note: Both companies cover X-rays, blood tests, ultrasounds, cat scans, MRIs, rehabilitation, specialized exams, surgery, hospitalization, emergency care, specialty care, chronic conditions, cancer, euthanasia, behavioral therapy, hereditary conditions, congenital conditions, and prescription medication. However, there may be limitations to this coverage, so please check your policy.
| | Petplan | Trupanion |
| --- | --- | --- |
| Overall Ranking in our Pet Insurance Reviews | Not Ranked | Not Ranked |
| Pre-Existing Conditions | | |
| Illnesses Waiting Period | 15 Days | 30 Days |
| Accidents Waiting Period | 15 Days | 5 Days |
| Hip Dysplasia Waiting Period | 6 Months | 30 Days |
| ACL Waiting Period | 6 Months | 30 Days |
| Alternative/Holistic Therapy | | Extra Fee |
| Wellness Care Available For An Extra Fee | | |
| Exam Fees | | |
| Enrollment Fee | | $35 ($25 in WA and $0 in MD and MI) |
| 30-Day Money-Back Guarantee | | (30-Day Certificate) |
| Annual Payout Options | $5,000, $15,000, or Unlimited | Unlimited |
| BBB Rating | A+ | A- |
| Underwriter | XL Specialty Insurance Company | American Pet Insurance Company |
| A.M. Best Rating | A+ | Unrated |
Coverage is very similar between these two companies, but there are a few notable differences. Petplan has a 20% copay with non-life-threatening emergency treatment, while Trupanion doesn't. But Trupanion charges additional fees for alternative therapies, like acupuncture and chiropractic — these expenses are included in Petplan's coverage.
Each company has plusses and minuses with waiting periods. And unfortunately, neither has an optional wellness plan. Since each company has its own strengths and weaknesses and neither is drastically better than the other, we declare this category a draw.

Policy Coverage Winner: Petplan & Trupanion (Tie)
Customer Service & Reputation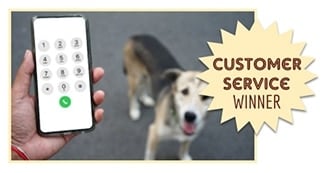 Customer service and reputation should be at the top of your list when choosing a pet insurance company. You don't want to be on the phone waiting for someone to pick up to answer your question. You want quick, friendly service, so make sure you consider the company's customer service history.
Petplan is known for having some of the best customer service in the pet insurance industry. It ran into a small hiccup when it changed underwriters in 2016, resulting in increased premiums for existing customers, but since then, its reputation has recovered.
Trupanion has a history of more service-oriented complaints than Petplan does, which is why we feel Petplan is the winner in this category.

Customer Service & Reputation Winner: Petplan
Claim Repayment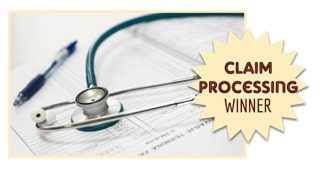 Petplan typically has a quick average claim repayment but it's currently slightly longer at 22 days (due to COVID-19) but allows up to 30 days. Trupanion allows up to 60 days to pay its claims (but averages 14 days). The sooner you can get your reimbursement back, the happier you'll be.
Petplan offers PetVetDirect, which may be able to reimburse your veterinarian directly. Trupanion has its own version, called Trupanion Express. So be sure to check with your vet to see if this direct payment service is an option if you have one of these insurance policies. Both companies also offer check and direct deposit reimbursement options.
Petplan wins this category with its shorter claim repayment time on average.

Claim Repayment Winner: Petplan
Plan Customization
Trupanion has a set 90% reimbursement and a set unlimited annual payout limit, so their policies aren't nearly as customizable as many other pet insurance companies. Trupanion also has a per-incident deductible (choose from $0 to $1,000), which means you'll have to meet the deductible multiple times if you have several emergencies or illnesses during a policy period. This can result in more expenses for you.
Petplan is much more flexible, with plenty of options to choose from. They have annual payout options of $5,000, $15,000, or unlimited. And Petplan offers 70%, 80%, and 90% reimbursements and annual deductibles of $250, $300, and $500.

Plan Customization Winner: Petplan
Price Of Policy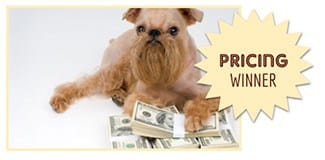 Want to see an example of what you'd pay for Trupanion and Petplan? Check out these quotes comparing the same dog with the same characteristics.
Characteristics considered for these quotes:
Neutered male Golden Retriever, 2 years old
No microchip, multi-pet discount, or pre-existing conditions
Residency in Los Angeles, California (zip code 90016)
Quotes from December 31, 2020
| | Deductible | Reimbursement % | Annual Payout | Price Per Month |
| --- | --- | --- | --- | --- |
| Petplan | $500 | 90% | Unlimited | $121.31 |
| Trupanion | $500 | 90% | Unlimited | $108.32 |
| Petplan | $250 | 90% | Unlimited | $160.63 |
| Trupanion | $250 | 90% | Unlimited | $147.02 |
As you can see above, in our example, Trupanion is less expensive than Petplan when you compare them with the same deductible and reimbursement rates for the pet detailed above. However, this isn't always the case. Often times Trupanion is among the most expensive and Petplan is more in line with competitors.
To see more quote comparisons, take a look at our pet insurance quotes page. You'll find that price quotes between Trupanion and Petplan can flip-flop, depending on what you're looking for, but overall, we find Trupanion beats out Petplan on policy pricing by a hair.

Price Of Policy Winner: Trupanion

Coupons
Petplan
There are no Petplan promo codes at this time.
Sign up online to receive the best possible price from Petplan
. Alternatively, call
800-237-1123
if you prefer to speak to a person.
Trupanion
What If My Dog Has Special Needs?
Many pet insurance providers offer great plans for dogs who need special coverage. Be sure to research the possible conditions your dog and his breed could be diagnosed with so that you get a plan that covers it.
In the meantime, check out this adorable video that celebrates deaf dogs. Be sure to watch until the end. The last clip of Walter and Joe is precious!
What's The Verdict?
In the end, we feel that Petplan is the better of these two providers. Of course, we always recommend getting quotes from multiple pet insurance providers before making your decision. If you didn't find what you were looking for, our experts have gone in-depth with individual reviews of Trupanion and Petplan so you can expand your comparison.

Overall Winner: Petplan
Our experts have spent hundreds of hours researching to bring you our comprehensive pet insurance reviews, which includes more than 20 companies.
If you prefer to see winners by category, we award the best price, multiple pets, 100% reimbursement, unlimited payouts, and "best for" categories, including puppies, older dogs, dental, wellness coverage, bilateral conditions, behavioral therapy, and more in our best pet insurance comparison. You'll even see winners for exotic pets and cats.
Have you experienced an emergency with your pet before?