A home security system doesn't just protect you. It can protect your pet too. For example, a smoke alarm can alert authorities to respond and get your pets out safely during a fire if you're not home. You can also turn a security camera into a pet cam. Aim the camera at the crate or room where your pet stays while you're gone so that you can keep an eye on them in real-time.
What Makes A Home Security System Pet-Friendly?
We've created a list of items you should consider in dog friendly house alarms. We chose our rankings with these criteria in mind, in addition to customer service, equipment, technology, ease of use, and value.
Motion Sensors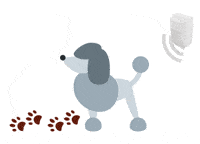 Motion sensors are common components for a typical home security configuration. The last thing you want is a flurry of false alarms because Fido keeps walking into the living room throughout the day.
Some security companies have pet sensitivity settings that allow you to adjust the motion sensor so it doesn't trigger if an object below a certain weight passes in front of it.
Glass Break Sensors & Door/Window Sensors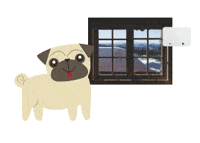 If your dog is larger than the pet sensitivity setting on a motion sensor allows (or it isn't an option), you may want to opt for glass break sensors and door/window sensors instead. Unfortunately, this means buying more equipment, but it could save you the hassle of false alarms and the potential fines associated with them.
Glass break sensors will alert you if an intruder breaks the glass of a window or door within range of the sensor (typically about 20 feet.) Meanwhile, the door/window sensors will notify you if a door or window is opened.
You shouldn't have to worry about your dog triggering these unless he is known for busting through windows or opening doors to get outside.
Indoor Cameras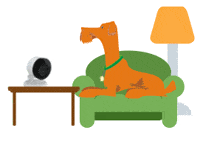 If you have an indoor pet, you may want to keep an eye on him throughout the day, and you're not alone! According to a Frontpoint survey, 56% of pet owners want to keep tabs on their pets when they're away from home. Consider one with two-way audio, so you can hear and speak to him. (This is especially convenient if your dog suffers from anxiety.)
Look for a camera that's motion-activated, so you only get notifications when Fido is within range. Bonus points if it can pan and tilt, so it can follow your dog throughout the room.
You could also skip having an indoor camera and use a dedicated pet camera instead. However, it would not provide the monitoring that a home security camera can offer.
Outdoor Cameras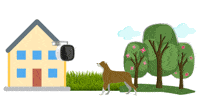 If your pet is mainly outside or you have a doggy door that allows him to enter and exit your home as he pleases, an outdoor camera can help you keep tabs on him. Just check on the video feed to see him sunbathing or chasing a squirrel up a tree. An outdoor camera might not be necessary if your pet is inside only.
Smart Lights & Switches
Some pets experience anxiety when they're in the dark or if it's too quiet. A dog may find it relaxing to have the TV or radio on for a short period of time after you leave the house. You can use a smart switch to schedule your TV or radio to turn off after a specified interval (say 2 hours if you're anticipating being gone about that long.)
During the winter months, it's commonly dark when you leave for work and when you arrive back home. Having smart lights may soothe Fido by allowing the lights to be on for an hour (or until the sun rises/sets) after you leave for work in the morning and before you get home in the evening.
You may not deem this necessary if your pet is comfortable in the dark or without background noise. We consider this to be an optional item, but it may be worth considering if your dog experiences anxiety.
An Additional Anxiety Aid
Beyond these tips, your anxiety-ridden furry friend may benefit from CBD oil. Check with your vet before administering.
Smoke & Carbon Monoxide Alarms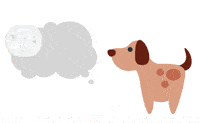 Having your smoke and carbon monoxide (CO) alarms connected to your security system can help keep your animals safe while you're away from home. All of the companies in our article offer connected smoke and CO alarms.
If a fire or CO were detected in your home, the monitoring station would send the proper authorities and attempt to save your pets, just like what happened for this family in the video below.
Best Pet-Friendly Home Security Systems
We've chosen the best home security system for pet owners based on the size of your pet and contract preferences.
Dogs Less Than 40 lbs | Dogs More Than 40 lbs | Low Cost, No Contracts
Dogs Less Than 40 lbs: Frontpoint Review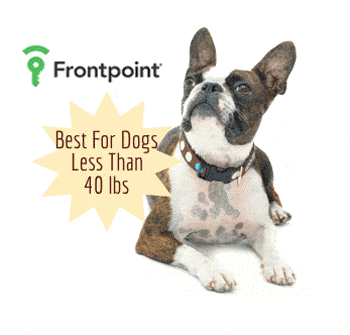 Frontpoint is well-known for its cellular professional monitoring, reasonable prices, and helpful customer service. We like that this pet-friendly alarm has two monitoring stations to keep you covered in case one experiences any downtime.
You can self-install the system in an average size home in less than an hour and have a wide array of equipment to choose from. It has no contract requirements, which is a huge perk.
Frontpoint is an excellent pick for those of you who have dogs less than 40 pounds. And, if your dog is bigger than that, we still recommend considering Frontpoint.
Pros

Cons

40-pound motion sensor sensitivity
Indoor camera has 2-way voice and pan/tilt
Outdoor camera
Smart light bulbs
No long-term contract
Has 2 monitoring stations
30-day risk-free trial
All plans have cellular monitoring
Known for its stellar customer service
Compatible with Amazon Alexa and Google Home
Self-installation

No smart switch
Higher monitoring fees
Equipment Price
Frontpoint offers three packages. All come with a control panel hub ($249.98 value), keypad ($54.99), and a free doorbell camera ($142.49 value). The only difference is the number of sensors you get (you can also purchase additional sensors for an extra fee.) The Bunker and Fortress also include a smoke/heat sensor and indoor camera. Each package also includes a yard sign and stickers to also help deter intruders.
The Safehouse (2 door/window sensors, 1 motion sensor): $99
The Bunker (3 door/window sensors, 1 motion sensor): $475.44
The Fortress (6 door/window sensors, 2 motion sensors): $598.41
There is also a Build Your Own option, which is à la carte style. Add up the total of your selected equipment, and that's your equipment fee. However, we recommended a bundled plan so you can save quite a bit of money.
Monitoring Plans
Dogs More Than 40 lbs: Vivint Review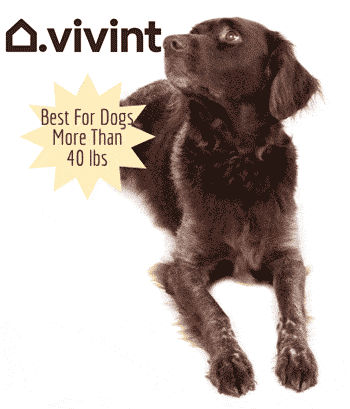 Vivint's 80-pound motion sensor sensitivity is the best for those with larger breeds.
However, Vivint's customer service reputation is not as superior as Frontpoint's. This system also comes at a higher price and a long contract requirement (three to five years.) If you plan on having cameras, you need to upgrade to the highest monitoring plan.
The control panel only has a four-hour battery backup in case of a power outage (whereas most competitors have 24 hours.) Additionally, it only has a 120-day equipment warranty, which is short compared to the competition (typically one year or longer.)
Vivint is still a satisfactory option for pet parents because it has two monitoring stations. It is known for its smart home equipment and features, but it does require a professional to install it.
Pros

Cons

80-pound motion sensor sensitivity (highest in this article)
Indoor camera has 2-way voice and pan/tilt
Outdoor cameras
Smart switch
Has 2 monitoring stations
All plans have cellular monitoring
Excellent smart home options
Compatible with Amazon Alexa and Google Home
If you pay for the equipment up front, a month-to-month monitoring plan is available

No smart light bulbs
Requires professional installation
3.5-5 year contracts if you finance equipment
If you want cameras, you must purchase the highest monitoring plan
Expensive
4-hour battery backup
Only 120-day equipment warranty
Must provide written notice 30 days prior to your desired cancellation date, and you're responsible for paying the remaining balance in full
Equipment Price
Vivint sells security system equipment, cameras, and smart home technology all individually. They have experts that you can speak to help custom build the right system based on your home and pet.
Monitoring Plans
Vivint has three options for monitoring. All three include mobile access, entry, smoke, and CO detection, medical pendant support, and 24/7 professional monitoring. You can add smart home integration and video surveillance for slightly more per month.
Smart Security Monitoring: $29.99/month
Smart Home Monitoring: $39.99/month
Smart Home Video Monitoring: $44.99/month
Low Cost, No Contracts: SimpliSafe Review

If you're looking for a low-commitment security system, SimpliSafe is the way to go. There are no long-term contracts with this system, and the monitoring fee is reasonable. It has six monitoring stations and is self-installed, but it has higher equipment costs.
SimpliSafe has a camera (with an optional outdoor kit for an additional fee) to keep an eye on pets, as well as a video doorbell. It also has a 50-pound motion sensor sensitivity which is ideal for most small to medium-sized pets. It's a self-install system that is easy to set up, but they offer a pro installation for an additional fee.
Pros

Cons

50-pound motion sensor sensitivity
HD Camera has 2-way voice
Has 6 monitoring stations
Excellent customer service
Self-installation
No long-term contracts
Compatible with Amazon Alexa and Google Home
60-day money-back guarantee
Free ground shipping

No smart switch or smart light bulbs
Self-monitoring functionality is tied to a monthly payment plan
Higher equipment costs
Website and app don't indicate low battery alert
Equipment Price
Below are SimpliSafe's packages. You can also build your own system but you save if you start with a pre-bundled set of equipment.
The Haven (14 pieces): $489
The Knox (13 pieces): $449
The Hearth (9 pieces): $374
The Essentials (6 pieces): $181
Visit SimpliSafe's website to learn more and see what's included.
Monitoring Plans
Simplisafe has three options for monitoring. The standard and interactive monitoring come with police and fire dispatch as well as a base station cellular backup and video verification. Interactive also has more cameras included and smart home integration.
Self-Monitoring (camera-recording only): $9.99/month
Standard: $14.99/month
Interactive: $24.99/month
You can purchase a SimpliSafe security system without adding on a monitoring plan. However, the system is almost useless without monitoring. You won't be able to monitor it yourself or be notified if a sensor is triggered unless you pay a monthly monitoring fee. The local alarm siren will still sound without monitoring.
Comparison Table
All companies in the table below have motion-activated indoor cameras, glass break sensors, door/window sensors, smoke detectors, and CO detectors.
| | Dogs Less Than 40 lbs: Frontpoint | Dogs More Than 40 lbs: Vivint | Low Cost, No Contract: SimpliSafe | ADT | Link Interactive | Protect America |
| --- | --- | --- | --- | --- | --- | --- |
| Motion Sensor Pet Sensitivity Weight | 40 pounds | 80 pounds | 50 pounds | 60 pounds | 33 and 55 pounds | 40 pounds |
| Indoor Camera w/ 2-Way Voice | | | | | | |
| Indoor Camera w/ Pan/Tilt | | | | | | |
| Outdoor Cameras | | | | | | |
| Smart Switch | | | | | | |
| Smart Light Bulb | | | | | | |
Other Home Security Companies With Pet Features
Below are security companies that have equipment many pet parents want in a home security system. Although they weren't one of our "best for" category winners, they may still be a decent fit for you based on you and your pet's unique needs.
ADT Review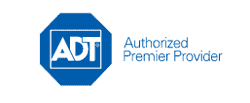 ADT has 60-pound motion sensor sensitivity, and a local authorized dealer professionally installs the system within a couple of days in most cases.
ADT requires a three-year commitment, and it's among the most expensive. Unfortunately, there are many customer service complaints regarding extra charges on bills, high-pressure sales, incomplete installations, and more.
ADT has the most monitoring stations (10 in total.) Also, ADT is easily available since authorized dealers are located in all 50 states and most cities. If you're looking to get up and running quickly, ADT may be a nice option for you.
Authorized Dealer vs DIY Installation
Professionally installed systems, like those provided by ADT, tend to be outsourced to local authorized dealers. This means your installation and customer service experience may vary depending on your local ADT provider.
Pros

Cons

60-pound motion sensor sensitivity
Outdoor cameras
Smart switch
Smart light bulbs
Has 10 monitoring stations
6-month guarantee
Can be professionally installed in your home within 1-2 days after ordering in most cases
Includes basic equipment at no additional cost
Compatible with Amazon Alexa and Google Home

3-year monitoring contract required
Requires a technician to visit your home and install
Many customer service complaints about ADT including extra charges on bills, incomplete installations, high-pressure sales tactics, and more
Among the most expensive compared to the competition
May charge 75% of the remaining contract if you cancel early
Price
Equipment options and monthly prices can vary depending on the ADT reseller you choose. If you're interested in ADT, use this link to get a custom quote for your home.
Link Interactive Review

Link Interactive has similar offerings to Frontpoint. Their monitoring is less expensive, and their systems are completely customizable. That means you only select the equipment you want and don't pay for any unnecessary devices.
Link Interactive has two monitoring stations. All monitoring is cellular, self-installed, and requires a one, two, or three-year contract.
Pros

Cons

33 and 55-pound motion sensor sensitivity
Outdoor cameras
Smart light bulbs
Has 2 monitoring stations
30-day money-back guarantee
All plans have cellular monitoring
Compatible with Amazon Alexa and Google Home
Self-installation

No smart switch
1 to 3-year monitoring contract required
Customers report some installation issues
You must pay 75% of the contract even if you cancel
Equipment Price
Unlike most home security companies, Link Interactive doesn't have pricing plans that bundle equipment at a discount. You individually select the equipment you need and then select a corresponding monitoring plan. The advantage here is that you don't have to pay for equipment you don't need. It's also easy to add on components later.
Monitoring Plans
Link offers three monitoring plans. All are 100% cellular with two-way voice to monitoring station and include intrusion, fire, crash & smash, and smoke, fire, and CO detection. The Gold plan offers home automation services and the Elite plan has HD video monitoring and analytics.
Standard: $30.99
Gold: $39.99
Elite: $7.99
Where Should I Place My Equipment?
Consider asking a professional from your security company about the best locations to install your sensors and equipment.
Each company is going to have its own suggestions on where and how to place sensors in your home. Some companies may recommend placing motion sensors upside down, while others advise against that. Correct placement will help prevent false alarms and keep your pets safer and more comfortable.
Worried Your Pet May Cause A False Alarm?
If you're worried that your dog will set off false alarms in one specific room, you may want to consider purchasing a doggy gate. A dog gate can keep your pet out of a specific room, but still, allow him to roam your home freely elsewhere.
Tagged With: Comparison