How do we keep this site running? This post may contain affiliate links — the cost is the same to you, but we get a referral fee. Compensation does not affect rankings. Thanks!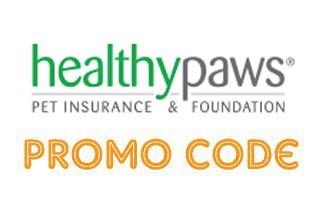 Looking to save some money on Healthy Paws pet insurance? CanineJournal.com has an exclusive deal just for our readers. Yes, that means you! We'll keep this page updated with the latest discounts, coupons and promo codes so that you can save big. We'll also inform you of some of the major reasons to insure your dog with Healthy Paws.
Current Healthy Paws Promo Code and Coupons – Exclusive for Canine Journal Readers
Use this link and you'll receive up to a 10% discount. The actual discount varies based on individual state regulations.
Visit Website: Healthy Paws
Coupon Code: n/a – the discount is automatically applied when you use the link from this site
Which Pet Insurance Should I Choose?
Caution: Do not purchase this insurance just because you found a good promo code on this page. You should choose pet insurance based on your pet's needs. Take an audit of what needs you want covered for your dog or cat by making a list of the coverage options that are most important to you. You may even want to prioritize them to make it easier to decide.
Of course, another major factor to consider is your budget. After you've made your list and have a budget in mind, take a look at our Dog Insurance Reviews article to get a better idea of which company matches up best with your list. You'll also learn why Healthy Paws took first place among the national pet insurance companies.
Why Is Healthy Paws a Good Choice?
They are our #1 pick for dog insurance because they cover so much of what most dog owners need. They pay for most congenital and hereditary conditions, including hip dysplasia. Their unlimited lifetime coverage and annual deductible takes a lot of the financial risk out of pet injuries, illnesses and emergencies too – they are one of the only companies that provides unlimited coverage for life. With a high customer satisfaction level and fast reimbursements at a good price, most customers are happy with HealthyPaws as their dog insurance pick.
Read our in-depth Healthy Paws Review
Have you gotten a quote from Healthy Paws?
Disclaimer: Information regarding insurance company offerings, pricing and other contract details are subject to change by the insurance company at any time and are not under the control of this website. Information published on this website is intended for reference use only. Please review your policy carefully before signing up for a new pet health insurance contract or any other contract as your unique circumstances will differ from those of others who may be used for example purposes in this article.