To keep the lights on, we receive affiliate commissions via some of our links. Our review process.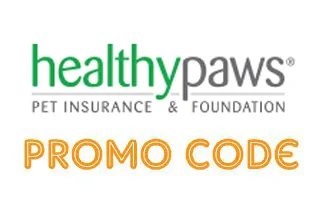 If you found this article, you're probably on a quest to find some pet insurance for your best friend. And, of course, there's nothing more upsetting than being greeted by a coupon box or promotion page upon checkout when you don't have one. Well, with pet insurance products from Healthy Paws, you don't have to worry about that.
Why? Because state insurance departments impose regulatory burdens on eligibility and filing requirements for groups receiving discounts on insurance premiums. But, state practices and timing often differ from one to the next.
Long story short, as states work to add tighter restrictions around pet insurance discounts in the coming years, promotion codes will start disappearing in the pet insurance industry. Healthy Paws is in front of it and eliminated discounts across the board in late 2020.
Will this apply to other pet insurance companies as well? It's likely. But, the timing of that falls to each state and provider. We will update our readers with the latest as we become aware of updates.
Instead, we encourage you to:
Visit Website | Full Healthy Paws Review
Pet Insurance Promo Codes
We've explained in detail why there are no more discount codes for Healthy Paws' pet insurance products. This applies to year-round promotions, seasonal discounts, Black Friday, Cyber Monday, holidays, and more.
Why Is Healthy Paws A Good Choice?
Healthy Paws covers so much of what most pet owners need. It pays for most congenital and hereditary conditions, including hip dysplasia*. Its unlimited lifetime coverage and annual deductible take many financial risk out of pet injuries, illnesses, and emergencies. With a high customer satisfaction level and fast reimbursements at a fair average price, most customers are happy with Healthy Paws.
*Hip dysplasia is included in the coverage at no additional cost to you, as long as the following requirements are met: Your pet is under the age of six (6) at the time of enrollment. No clinical signs or symptoms manifest within the first twelve (12) months of continuous coverage.
Our Experts Compare Healthy Paws To The Competition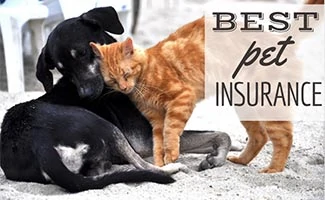 Our team has over 292 years of combined experience reviewing products and services in the canine space, with pet insurance being one of our most closely scrutinized categories. That's why we have a licensed insurance professional on staff to consult on all our pet insurance content.
So who did our experts pick as the top pet insurance company this year? Head on over to our best pet insurance article to see the top three, along with category winners (to address specific needs ranging from dental care and older dogs to wellness coverage and multi-pet discounts).
Tagged With: Discounts, Reviewed By Insurance Agent