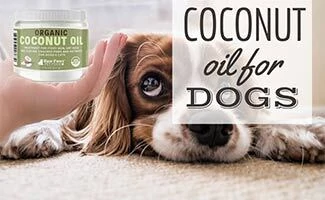 Coconut oil is all the rage these days as an all-natural remedy and dietary supplement for humans. And pet products, both oral and topical, that contain coconut oil are popping up everywhere too. What are the purported benefits of using coconut oil for your dog's ailments? And is it really safe?
What Is Coconut Oil?
Coconut oil comes from the meat found inside of coconuts. The oil consists of high levels of saturated fats, most of which are Medium Chain Triglycerides (MCTs).
MCTs are a type of fat that some researchers believe your body metabolizes faster than the saturated fats we're used to thinking of as unhealthy, like those in butter and steak. And it's these MCTs that are believed to have certain health benefits.
Health Benefits
First, we'll run through the potential benefits of coconut oil for dogs, but be aware that not all veterinarians and animal experts agree on these claims.
Lauric acid, found in MCTs, has antibacterial, anti-fungal, and anti-viral properties
Capric acid and caprylic acid (also found in MCTs), are known for their anti-fungal effects
Potential benefits of MCTs taken orally:
Potential benefits of topical use:
Most of these benefits are based on small research studies, primarily conducted in humans. There's some controversy among veterinarians that some of these claims are unfounded when it comes to dogs.
Is Coconut Oil Safe For Dogs?
Even with multiple health benefits, are there any potential health concerns by giving your dog coconut oil? It's generally considered safe as a topical application (balms and shampoos), but some experts recommend using caution with oral use.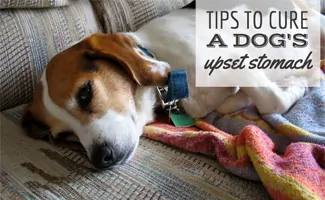 Since coconut oil is high in fat, there are concerns that it may cause complications in dogs with certain health conditions (heart issues, high blood pressure, high cholesterol, etc.). Its regular use could also contribute to weight gain and obesity. And the ASPCA warns that it may cause stomach upset, loose stools, or diarrhea.
For these reasons, we urge you to consult with your veterinarian before giving your dog coconut oil orally. It's always a good idea to check with your vet before treating your dog with any oral supplement.
How Do I Use Coconut Oil With My Dog?
If you've decided to give your dog coconut oil orally, be sure to start out slowly with a minimal amount. When given in larger doses, coconut oil can cause diarrhea and greasy stools. And again, consult your vet about dosage. Your vet knows your dog's medical history and can give you specific instructions on how much and how often to administer it.
For topical use, apply a small amount to your dog's affected area and let it absorb for about 5 minutes. Try to keep your dog from licking it off and ingesting it. After 5 minutes, rinse it off. If he feels greasy, you may want to lightly shampoo the area and rinse. You can also use a shampoo with organic coconut oil to help with more widespread coverage.
Best Coconut Oil For Dogs
Here are some of our favorite, vet-recommended coconut oil pet products. When choosing a pure oil, you want to get unrefined, also called virgin, coconut oil. Cold-pressed coconut oil is ideal.
Raw Paws Organic Coconut Oil
All-natural Raw Paws coconut oil is sourced from organically grown coconuts. It's cold-pressed, unrefined, and chemical and bleach-free, so it's non-toxic for your furry friends. You can use it as a topical balm or a dietary supplement for dogs and cats. Raw Paws has a 100% satisfaction guarantee, and the small, family-owned company donates to animal charities.
Price
HempMy Pet Hemp-Infused Coconut Oil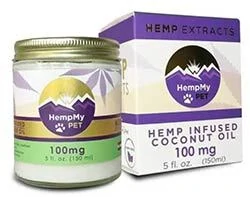 If you want the health benefits of both coconut oil and Cannabidiol (CBD), HempMy Pet has a high-quality formula that's made specifically for pets. This all-natural oil contains only two ingredients, certified organic coconut oil and a full-spectrum hemp extract, which is rich in CBD, CBG, CBC, Terpenes, and other Cannabinoids.
How can CBD help your dog? CBD's health benefits include relieving anxiety, moderate to severe pain, chronic inflammation, arthritis, joint pain, digestion problems, and more. You can use HempMy Pet's hemp-infused coconut oil both orally or topically.
Price
$39.00 for 100mg hemp-infused coconut oil (5 fl. oz. jar)
$99.99 for 500mg hemp-infused coconut oil (5 fl. oz. jar)
4Legger Organic Dog Shampoo
This 4Legger dog shampoo is a great option for dogs with dry, itchy skin. This all-natural, USDA-certified organic and hypoallergenic formula contains organic coconut oil, aloe vera juice, and several other essential organic oils, including olive oil, lemongrass, jojoba, and rosemary. In addition to soothing skin, it can also serve as an all-natural flea deterrent and can keep your dog's coat healthy and glossy.
Price
How To Treat Your Dog's Skin With Coconut Oil
This video from Dr. Karen Becker, a proactive and integrative wellness veterinarian, gives you more information about how coconut oil can benefit your dog's skin. She also shows you how to apply coconut oil to your dog.
Frequently Asked Questions
Here are the top questions our readers ask about coconut oil for dogs.
Does Coconut Oil Help Dog Ear Infections?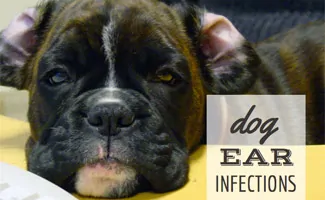 While you can find a lot of online tutorials about using coconut oil for dogs' ear infections, we don't advise it. Ear infections are painful and can lead to complications if not treated with vet-recommended medications. You also want to be sure your vet confirms a diagnosis rather than self-diagnosing your pup.
If your vet okays it, you could use coconut oil to help ease the itchiness associated with ear infections, but there's no scientific evidence that it will clear up the infection itself.
Can You Use Coconut Oil For Dog Constipation?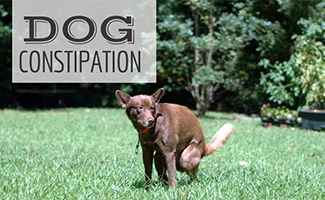 Since larger amounts of coconut oil can cause runny stools and diarrhea, it would make sense that it could clear up a mild bout of dog constipation. However, if your dog is severely constipated (2 or more days without a bowel movement) or his constipation is a recurring issue, it's time to seek veterinarian care. There could be a serious underlying condition causing your dog's constipation.
Can You Use Coconut Oil For Dog Allergies?
Applying coconut oil topically can help ease your dog's itchy and red skin that results from allergies. But there's no evidence that taking it orally is an effective treatment for dog allergies.
If you suspect your dog has allergies, consult your veterinarian. Your vet can help you develop a plan to determine the cause and hopefully eliminate the allergen from his diet or environment.
Does Coconut Oil Help With Dog Shedding?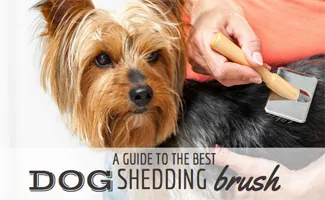 You can find a lot of home remedy advice online about using coconut oil for dog shedding. Many say taking it orally can help reduce excessive shedding. But we've found no scientific evidence that this actually works.
Is Coconut Oil Good For Dogs' Teeth?
You can find anecdotal advice online that using coconut oil for dogs' teeth is beneficial. The theory is that the lauric acid in coconut oil helps fight plaque buildup and helps with bad breath. But again, we've found no scientific evidence to back up these claims.
CBD Oil For Dogs: Another All-Natural Alternative
If you or your vet don't think coconut oil is a good option for your dog, but you still want an all-natural remedy, you may want to consider CBD oil or CBD treats for dogs. Many pet parents rave about how much CBD helps their dog, and there's been more scientific research that shows CBD as a safe and effective alternative. Again, discuss this option with your vet before treating him on your own.
Tagged With: