To keep the lights on, we receive affiliate commissions via some of our links. Our review process.
Have you been dying to know what breeds make up your one-of-a-kind pup? Are you concerned about certain hereditary diseases your dog might develop one day?
DNA dog tests are a fun and informative way to understand who your pooch is and help you develop a better health plan for their future. According to a survey by Wisdom Panel, the primary reason pet owners decide to do a dog DNA test is out of curiosity (56%), followed by a desire to determine and gain a deeper understanding of possible health outcomes.
How Does Dog DNA Testing Work?
A dog DNA test is easier than you might think. All you have to do with at-home dog DNA tests is order the test online, take a simple cheek swab from your dog, place the swab in the provided container, and mail it back in a prepaid envelope.
In a few weeks, you'll receive a report that includes your dog's DNA results. Depending on the company and the type of test, you'll see the percentage breakdown of your dog's breeds and risks for developing some hereditary diseases. Some companies also offer parentage testing and purebred and designer dog testing.
What's The Best Dog DNA Test?
We've reviewed several dog DNA tests currently on the market and given you detailed information about what you can learn from each one. All of these are at-home cheek-swab tests, but the type and depth of results you'll receive can vary.
Winner: Embark Review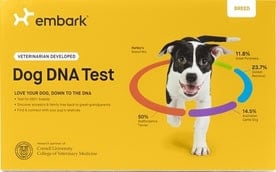 Embark DNA is a comprehensive dog DNA test that screens for breed identification, 20+ physical traits, ancestry, and genetic disease risk (for 210 known canine genetic health problems). It also has a unique relative finder that gives you a list of dogs in their database related to yours.
Your test results include a detailed vet report to help you and your veterinarian plan the best care for your dog. Embark partners with scientists from Cornell University's College of Veterinary Medicine to conduct ongoing research into dog genetic testing — and you have the option to include your dog's DNA data in their research.
One of their most recent studies found that "roaning" dogs such as German Shorthair Pointers, Australian Cattle Dogs, and other such breeds are strongly associated with a genomic region on chromosome 38 and likely regulated by the usherin gene (USH2A). Roaning contributes to uniquely spotted coats that do not gray with age. This chromosome variant also contributes to Dalmatian spots. Testing for this genetic trait is only available through Embark's dog DNA tests.
We also like that Embark contributes funding and genetic testing to animal shelters in the U.S. and Nepal. The downside? Embark's dog DNA test cost is higher than competitors, but the results outweigh the higher price. It is also the official dog DNA test of the Westminster Kennel Club. eGift cards are available in $25 increments, from $50-200, allowing your loved ones to choose the Embark kit that best fits their needs and budget.
Embark also offers tests for purebreds and breeders that provide breed-relevant disease screening, insights into health, and traits (i.e. coat color, body size, and more). Every kit includes the genetic inbreeding coefficient and results for nearly all genetic mutation tests recommended by national breed clubs. Providing this extra layer of certification may help to differentiate your breeding service from the competition. The purebred test also gives you the same health results and relative finder that you get with the mixed breed health + breed test.
Personal Experience
I tested my rescue dog, Sally, with an Embark DNA test. Her results said she was 47.5% Coonhound, 24.5% Mastiff, 14.2% Labrador Retriever, and 13.8% German Shepherd. I loved being able to read more about her breed makeup, including breed descriptions and behaviors. Embark goes above and beyond with the detail it provides in its reports, giving information about related breeds to the breeds that make up Sally.

– Kimberly A., Canine Journal
| Pros | Cons |
| --- | --- |
| Tests for 350 breeds, types, and varieties | Breed + Health test is relatively expensive |
| Identifies 200,000 genetic markers, twice as much genetic information as other companies | |
| Genetic mutation testing for 210 canine health conditions | |
| Results back in 2-4 weeks | |
| Free replacement swab if yours gets damaged | |
| Includes a relative finder, matching your dog's DNA to possible family members | |
| Charitable work with animal shelters | |
| Live chat or email available if you need help interpreting test results | |
| Positive customer feedback that Embark is the most accurate dog DNA test | |
| Website has blog, FAQs, and newsletter signup | |
| Ability to get raw DNA data | |
Prices
Embark offers discounts if you purchase multiple kits (see coupon below) and also has free shipping.
Looking for the latest Embark promo code? Visit or dedicated Embark coupon article with the most up-to-date seasonal offers and discounts.
Runner-Up: Wisdom Panel DNA Test Review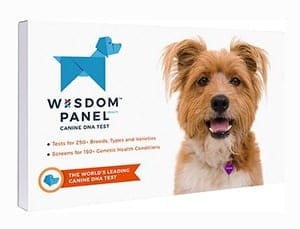 Wisdom Panel has two main dog DNA tests: Wisdom Panel Essential and Wisdom Panel Premium.
Essential tests for 350+ breeds, 35+ traits, 25+ medical complications, and more.
Premium tests for everything the Essential tests for in addition to 200+ genetic conditions and a veterinarian consult for notable health findings.
Wisdom Panel also recently released a cat DNA test, which screens for 70+ breeds and populations, 45+ genetic health conditions, and 25+ traits. It detects more breeds than any other cat DNA test.
There are also a couple of other dog DNA tests we've included in the pricing section below that are no longer offered directly through Wisdom Panel's website, but you can purchase them through third-party vendors. These are older versions of the test that consider fewer dog breeds. (The first is the Wisdom Panel Health Canine Breed + Disease Detection, which is comparable to Wisdom Panel Premium. The other test is Wisdom Panel 3.0 Canine Breed Detection, similar to Wisdom Panel Essential.)
Personal Experience With Wisdom Panel 3.0
We purchased this 3.0 DNA test to conduct this product test (not a free trial).
It took only two weeks to get Sally's results back from Wisdom Panel. I was thoroughly impressed with the quick turnaround.

Sally's results said she was 37.5% Treeing Walker Coonhound, 25% Mastiff, 25% Beagle, and 12.5% German Shepherd. Wisdom Panel's information was thorough in its detail on her genetic makeup and displayed it in an easy-to-read format. The website is easy to navigate, and I enjoyed learning more about each of these breeds.

– Kimberly A., Canine Journal
| Pros | Cons |
| --- | --- |
| Tests cover 99% of 350 breeds, types, and varieties (250 for older tests) | No relative finder option available |
| Comes with two swabs, and they'll replace for free if damaged | Genetic marker testing is much less detailed and in-depth vs. Embark (twice as much genetic information from Embark vs Wisdom Panel) |
| Charitable partnerships with animal rights groups | |
| Genetic mutation testing for over 200 canine health conditions (Premium test) | |
| Results back in 2-3 weeks | |
| Also offers a cat DNA test | |
| Phone, email customer service for any questions | |
| Good website resources about canine DNA testing | |
Prices
Wisdom Panel is often offered at a discount from the MSRP price at Chewy. Visit our dedicated Wisdom Panel coupon page to see past deals.
Full Wisdom Panel Breed Detection Test Review
Third Place: Orivet Dog DNA Tests Review
Orivet offers three dog DNA tests, one for mixed-breed identification, another for genetic health screening, and the Geno 5.0 test, which includes breed and health screening. Each test comes with a personalized life plan that you can share with your vet.
While the Geno 5.0 test is a bit less expensive than Wisdom Panel's breed+health test and much less than Embark's similar test, Orivet's test doesn't include trait tests or ancestry screening. And its genetic testing isn't nearly as advanced as Embark's test is.
| Pros | Cons |
| --- | --- |
| Breed Test: 350 recognized and developing breeds in their database | Results don't contain as much information as our top 2 picks |
| Health Test: Genetic mutation testing for over 200 canine health conditions | Some customers said it took a long time to get results |
| Health risks classified based on likelihood and impact | |
| Gives you adult weight prediction | |
| Consumers report excellent customer support | |
| Results are emailed within 3-4 weeks | |
Prices
Orivet is often sold for less than MSRP on Amazon.
Full Orivet Dog DNA DNA Review
Comparison Table
| | 1st: Embark | 2nd: Wisdom Panel | 3rd: Orivet | DNA My Dog | Paw Print Genetics |
| --- | --- | --- | --- | --- | --- |
| Price | $129 to $199 | $79.99 to $159.99 | $124.99 to $99.95 ($99.95 / Count) | $79 | $19 to $80 |
| Free Shipping | | | | | |
| # Of Breeds Tested | 350 | 350 | 350 | 98 | N/A |
| # Of Health Conditions Tested | 210 | 200 | 200 | N/A | 150 |
| Results Timeline | 2-4 Weeks | 2-3 Weeks | 3-4 Weeks | 2-3 Weeks | 2 Weeks |
| Genetic Markers | 200,000 | Unknown | Unknown | Unknown | Unknown |
| Research-Grade DNA Genotyping Platform | | | | | |
| Relative Finder | | | | | |
| Family Tree | | | | | |
| Free Replacement Swab If Damaged Or Bad Sample | | | | | |
| Donates Portion Of Proceeds To Charity | | | | | |
| Customer Service | Email, phone, live chat | Email, phone, live chat | Email, phone, live chat | Email, phone, live chat | Email, phone |
| Cat DNA Test Option | | | | | |
| Smartphone App | | | | | |
Are There Other Dog DNA Kits To Consider?
Although the following tests didn't make our top three this time around, they're popular options you may want to consider as well.
DNA My Dog Review (sold by EasyDNA)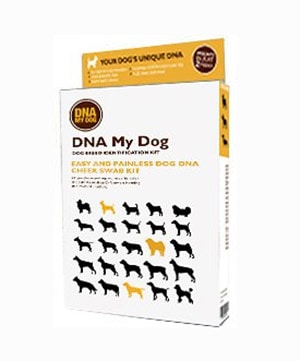 DNA My Dog's DNA test is an affordable option for an at-home canine DNA assessment (sold via EasyDNA). Although you get a report on your dog's dominant breeds, personality traits, and any breed-related health concerns, DNA My Dog is mediocre compared to the breed and trait information you get with our top picks. But at a lower price, this tradeoff might be acceptable to you.
DNA My Dog has far fewer breeds in its database, meaning you're not going to get the level of accuracy and detail you would with Embark, Wisdom Panel, or Orivet's tests. And many reviewers agree that their test lacks accuracy. But if you're on a budget, DNA My Dog is the least expensive alternative.
Further, if you are seeking more detail, you may be interested in the Canine Genetic Age Test by EasyDNA that you can buy on this site as a companion product to identify your dog's breed mix and biological age. This test also measures the length of a dog's telomeres, the protective caps at the end of each chromosome that tend to shorten with age, and can provide insight into the predicted longevity and health of a dog.
EasyDNA also offers an Inherited Disease and Trait Test (priced per condition they test for) and a Parentage Test to determine if your dog is purebred.
| Pros | Cons |
| --- | --- |
| Least expensive test we reviewed | Only 98 breeds in their database |
| Comes with two swabs and free replacement if damaged | Many customer complaints about accuracy |
| Charitable shelter program donates funds to U.S. and Canadian shelters | Several consumer complaints about delayed results |
| Live chat (including with DNA consultant), phone, and email customer service for any questions | |
| Get results in 2-3 weeks | |
Prices
Looking for a DNA My Dog promo code? Click here for the best deal we could find.
Full DNA My Dog Allergy Test Review | Full EasyDNA Dog Allergy Test Review
Paw Print Genetics Review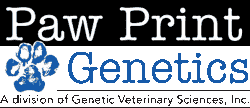 Paw Print Genetics is an excellent choice for breeders or people with purebred dogs who want to test for breed-specific diseases. You can order a single test or a panel of tests to assess your dog's risk of developing or passing on the disease(s). Their website allows you to search by breed, disease/trait, or symptom.
They also offer parentage tests and a DNA profiling test you can use to ID your dog if he gets lost or stolen. Paw Print Genetics has a very limited number of mixed-breed tests, and they don't provide breed identification.
| Pros | Cons |
| --- | --- |
| Analyzes each mutation with two independent methods to provide you the highest accuracy | Can get expensive if testing for multiple diseases (but they offer discounts) |
| Offers 155+ genetic mutation tests for health conditions | No breed identification tests |
| Genetic counseling available, and excellent customer support | Very limited mixed breed tests |
| Includes Pedigree Report and Genetic Health Certificate | Can be confusing to figure out which test(s) to order for your dog |
| Partners with many dog clubs and associations | |
| Results available in two weeks | |
Prices
Starts at $80 for one disease test with discounts for each additional test disease ordered
Starts at $80 for one coat color/trait test with discounts for each additional coat color/trait test ordered
DNA Profiling Test: $49
Parentage Test (puppy, dam, or sire): $30
Clear by Parentage Test: $19
Full Paw Print Genetics Review
Alternative: Get A Dog DNA Test At Your Veterinarian's Office
If you'd rather have your veterinarian conduct your DNA test, you can check with your vet's office to see if they offer the Royal Canin DNA test. With this test, your vet draws a small amount of blood and mails the sample to the lab, where they analyze your dog's DNA. They determine your dog's breed (out of 250 breeds) and do a health screening for more than 130 genetic mutations. Once your vet receives the results in two to three weeks, you can meet to discuss a health and wellness plan for your pup.
We don't have any information about whether this test is truly any better than what you can do at home. We've read several comparisons that suggest that you will get a higher level of detail from our top at-home DNA pick than you will from the Royal Canin DNA test. Plus, it will likely require you to pay for a vet office visit in addition to whatever the cost is for the test.
DNA Health Testing & Vet Care
Caution: Do Not Make Healthcare Decisions Based On Dog DNA Test Results
We want to warn you that whatever health results you receive in your dog's DNA test, you should take them with a grain of salt. Some pet parents make life and death decisions based on what could be overstated or misleading health indicators. Always consult with your vet on any DNA test results.
For example, research may show that a specific gene mutation may be associated with cancer in Boxers, but that may not mean the same mutation will cause cancer in a Coonhound. However, the mutation may still show up on the Coonhound's report, suggesting that your dog is at risk for cancer.
We encourage you to discuss any health concerns raised by test results with the DNA company for clarification. The top companies all have geneticists and vets on staff who can help and likely set your mind at ease about the actual risks for your pet.
Just because your dog has a genetic mutation doesn't mean your dog will develop a disease. You can also speak with your veterinarian about your dog's DNA results but be careful making any major medical decisions based on a pet health DNA test's indications. The vet who has examined your dog in person knows more about your pet's health than a DNA test taken by mail.
Are There Any Reasons Not To Test My Dog's DNA?
Finding out your dog's breed can lead to you learning about any disease predispositions, potentially causing some anxiety. You know what you're capable of handling better than we do, but this is something you'll want to consider.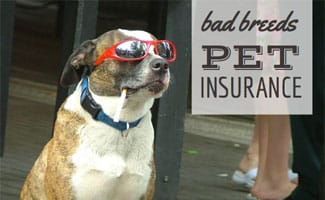 In some areas or housing situations, you may have restrictions on certain breed ownership. If you conduct a DNA test on your dog and that breed is discovered in your dog, you may be in a difficult situation if you opt to share your dog's breed mix with a landlord. This could lead to you being unable to buy or rent a home in the area, or needing to relocate. Honest sharing of DNA details could even increase your homeowner's insurance in some situations.
There's also a small chance of false information. Whether the DNA sample wasn't the best or there was a mix-up in the lab, it's unlikely but possible to obtain inaccurate information that could lead you to adjust your dog's lifestyle unnecessarily.
Pet Insurance Can Help Cover Health Conditions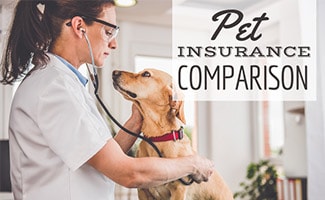 If you find out your dog is predisposed to a health condition (or multiple) but not yet diagnosed, you may want to consider purchasing pet insurance now to help out financially in the event your dog becomes ill.
So if your dog is diagnosed with an illness, pet insurance reduces the chance of having to choose between his life and your wallet (aka economic euthanasia). But you should sign up now before an issue is detected because if you wait until your dog is diagnosed, the insurance company won't cover it. Once diagnosed, it is considered a pre-existing condition.
Read our pet insurance comparison to see which companies we recommend and find out what they cover.
How Can A DNA Test Benefit My Dog's Health?
Knowing your dog's breed mix can help you and your vet devise a better health plan for your dog. If you get genetic mutation testing, you'll know your dog has a genetic predisposition for certain diseases he could develop in the future.
Even knowing what breeds are in his mix can inform you about each breed's genetic health concerns. Then you'll know to look for early warning signs, and you can take precautionary measures before it's too late.
Tagged With: Comparison, DNA, Reviewed By Dr. Racine, DVM