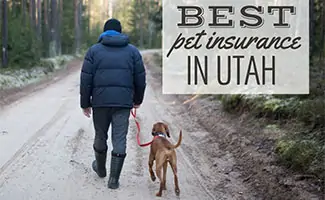 There's a lot for pups to love about Utah. From the snow-dusted mountains and babbling creeks to the green parks and idyllic summers. Whether you're a first-time dog owner or a long-time lover of pets, having pet insurance is a way to have peace of mind should Fido get bitten by a snake or sprains a paw while hiking. We'll give you some options and more information to help you decide which best fits your pup in the Beehive State.
All of our top-ranked pet insurance providers offer coverage in Utah. Your monthly premium is based on your dog's breed, zip code, pre-existing conditions, and more. We've provided some information and stats for you to consider before signing up with a company.
Most Popular Dog Breeds In Utah
Your dog's breed is one of the most significant factors used to determine your policy's cost. Here are the most popular dog breeds in Utah.
Labrador Retrievers
German Shepherds
Golden Retrievers
Salt Lake City
These are the most popular dog breeds in Salt Lake City, UT.
Border Collie
German Shorthaired Pointer
Labradoodle
Australian Cattle Dog
Great Dane
How Much Does Pet Insurance In Utah Cost?
Pet insurance pricing is based on your pet's details (e.g., age, breed, location, etc.). According to NAPHIA (North American Pet Health Insurance Association), the average monthly premium for an accident and illness dog insurance policy in the U.S. is $53.34 ($32.25 for cats).
Since prices vary based on where you live as well as your pet's characteristics, the best way to determine how much it would cost you is to complete our quick pet insurance quote form and get estimates from top pet insurance providers. This allows you to see how companies compare price-wise. With most companies, you can also adjust your monthly premium by lowering the deductible, reimbursement percentage, and annual payout to make it better fit your budget.
Once you have your customized price quotes, you may wonder how coverage varies among the different companies. Our pet insurance comparison includes multiple comparison charts to help you see key differences between coverage, waiting periods, age limitations, and more.
What Places In Utah Are Pet-Friendly?
Utah ranks 43rd as the most pet-friendly state in the country. There are 2.4 pet shelters and 2.5 pet-friendly restaurants per 100,000 residents, and 59% of Utahans are pet owners.
Here are some pet-friendly places and tips for dogs in Utah:
National Parks And Campgrounds – Dogs must be on leash in national parks and campgrounds. In many areas of the national forest, dogs can run free, but be aware of your surroundings and animals in the wild.
Salt Lake City – The capital of Utah, Salt Lake City, is home to dozens of parks, restaurants, and brewpubs with outdoor dining. Tanner Dog Park has 13 acres of off-leash trails. In addition, The Gateway, an outdoor shopping center in the heart of downtown, welcomes leashed dogs (and some retailers allow them inside).
Park City – Located about 30 minutes east of Salt Lake City, Park City is another popular dog-friendly city. Known as a ski town, it's also notable for hosting the Sundance Film Festival. Several resorts and RV parks allow pets, including The St. Regis, and the Newpark Resort Townhome.
Pet Insurance Claim: Cost & Reimbursement From Texas Customer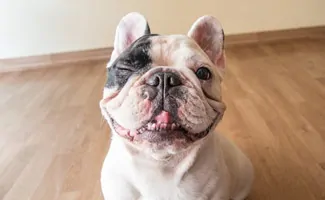 Below is a real-life pet insurance claim from a Healthy Paws customer in Utah.
Location: Logan, UT
Condition: Upset stomach
Total Vet Cost: $2,486
Reimbursement: $2,137
Amount Customer Paid: $349
Should I Get Pet Insurance?
Sadly, a pet's health can change at any moment. Your dog can go from healthy and jumping to sluggish and throwing up in minutes. That's why many pet parents have pet insurance to help cover unexpected medical bills. That way, when emergencies arise, you don't have to worry about the cost of care for your pet and can instead focus on providing treatment and love. Learn more about why pet insurance may be worth it for your family.
Tagged With: Pet Insurance By State, Reviewed By Insurance Agent