Raw dog food diets are controversial. While some think this is the way dogs were meant to eat before dogs became pets, others think dry dog food is the correct diet for our four-legged fur balls. Let's dig into raw food diets for dogs more so you can draw your own conclusion about whether this diet live up to the hype.
What Is A Raw Food Diet For Dogs?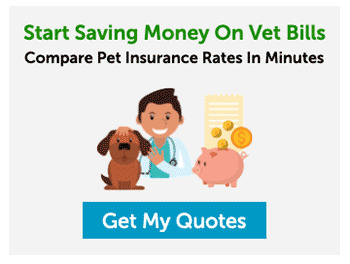 A raw dog food diet emphasizes uncooked meat (often muscle and organ meat), whole or crushed bones, fruits, vegetables, raw eggs and some dairy.
Raw diets started with racing greyhounds and sled dogs. In 1993, Australian veterinarian Ian Billinghurst proposed extending the diet to family dogs. He called this the "BARF diet" for dogs, which stands for Bones and Raw Food or Biologically Appropriate Raw Food.
Billinghurst suggested dogs would flourish on BARF dog food since this is how they ate prior to being domesticated. He also argued that commercial pet foods were harmful to the health of dogs. However, many vets and the FDA disagree with Billinghurst's views.
What Are The Claimed Benefits Of Raw Food Diets For Dogs?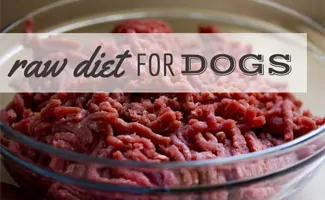 Billinghurst and his supporters say the benefits include:
Shinier coat
Healthier skin
Cleaner teeth
More energy
Smaller stool
Potential Risks Of Raw Diets
While there are potential upsides and some veterinarians may recommend it, the American Veterinary Medical Association (AVMA) is not on board with BARF. Citing a number of studies, the AVMA discourages feeding raw or undercooked animal proteins because they can contain potentially deadly pathogens that can sicken your pet and possibly be transmitted to humans. Yikes!
Other possible disadvantages include:
Bacteria in raw meat poses a threat to the dog's and human's health
Giving whole bones to dogs presents a risk of choking, broken teeth or internal punctures (learn more about if dogs can eat bones)
Transitioning Your Dog From Dry Food To Raw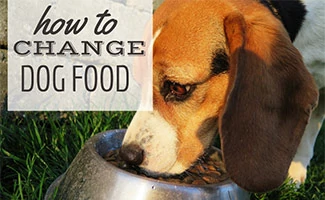 It's important to remember that transitioning your dog to a new diet is a slow process. Below is a rough schedule you can use for this dietary shift.
If you notice your dog isn't feeling well, you should go back a day in the transition plan and proceed at a slower pace. For example, if your dog struggles with 50% serving, shift back to 40% serving for another day or two before moving forward.
Another thing we'd like to mention is that raw diets are only safe for dogs 12 weeks and older.
Day 1: Feed 75% of your current (old) food and mix in 25% of the raw food in each serving to start the adjustment period for clean digestion.
Day 2: Adjust to feeding 60% of your old food and mix in 40% of the raw food in each serving.
Day 3: Feed 50% of your old food, mixed with 50% of the raw food per serving.
Day 4: Feed 40% of your old food, mixed with 60% of the raw food per serving.
Day 5: Feed 25% of your old food, mixed with 75% of the raw food per serving.
Day 6: Feed 90-100% of the raw food — at this point you should be very close to a clean digestive transition period.
Break the daily serving size into two meals per day: one in the morning and one in the evening.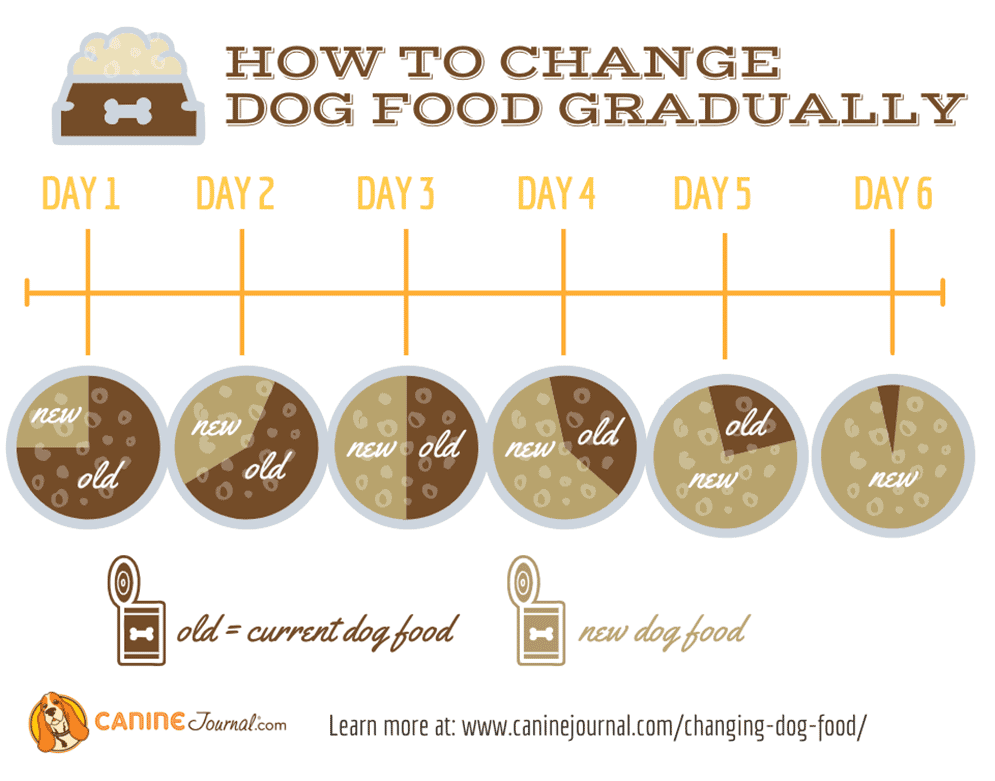 Raw Dog Food Recipes
Want to get your dog started on a raw diet? Here is a recipe you can try out. We should note that the nutritional balance varies based on the breed and size of your dog, so talk to your vet about the best option for your pet. Or better yet, get one of the brands we recommend to ensure they get all the nutrients they need.
Ingredients
2 1/2 lbs ground beef
4 oz chicken livers
1 carrot, chopped
1 small apple, cored
1/2 cup baby spinach
2 whole eggs (including shell)
1/2 cup plain yogurt
1 tbsp ground flaxseed
1 tbsp olive oil
Note: It is critical that you use high-quality grade meat and understand that there are risks associated with consuming uncooked meat. In addition, there are several foods your dog should never eat so plan your recipe accordingly.
Directions
Put carrot, apple and spinach in food processor and process until finely chopped.
Add remaining ingredients except for beef and process until well combined.
Transfer mixture to a large bowl and add the beef until well mixed.
Form into patties the size of your palm and place on parchment lined baking sheet.
Freeze patties and transfer to a storage container to keep frozen.
The night before you wish to feed, remove the patties from the freezer and place in refrigerator to thaw.
Best Raw Dog Food Brands
Billinghurst's book, Give Your Dog A Bone, has sparked commercially processed raw dog food diets to help pet parents who are short on time.
Shopping for ingredients, grinding, chopping, measuring and mixing may not be something you have time for. That's why these already made raw dog food delivery services can be so convenient for busy families.
Read our comparison of the best raw dog food delivery options and check out our rankings on the right. These food products are freeze-dried or frozen to maintain their nutrients and consist of meat, grains, vitamins and vegetables.
Freeze-dried options can be convenient for traveling, but frozen is typically less processed than freeze-dried. So keep that in mind when you're purchasing raw food for your dog.
Some pet parents choose to serve these raw food packages on top of some kibble to help the dog adjust to a raw diet.
Video: How To Determine Serving Size
Wondering how much to feed your pup on a raw diet? Learn more in this video:
Bottom Line: Every Pup Is Unique
Just because your furry friend gobbles up a raw meat diet, that doesn't mean it's right for all dogs. Some animals might never be able to switch due to food sensitivities or other health issues. We strongly emphasize discussing your dog's specific needs with your vet before making any dietary changes and being patient in the process. Remember that any diet change can cause some stomach issues.
If your dog does get sick or needs medical attention, see a vet right away and consider getting pet insurance now so if a need arises, your medical costs would be partially covered for any exams and medications of issues that exclude pre-existing conditions. Learn more about the benefits and if pet insurance may be a good fit for you. You might also check out these other homemade dog food recipes that contain cooked food as an alternative to raw.
Tagged With: Raw