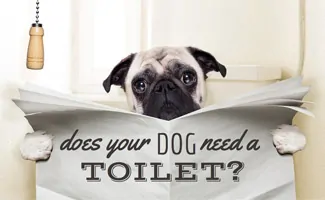 Housetraining is part of being a responsible pet parent. But for some dog owners, this task can come with obstacles and headaches. Overcoming these challenges can be difficult for both you and your dog. Thankfully, recent developments in the dog toilet industry offer pet owners many solutions.
Article Overview
What Is An Indoor Dog Toilet?
The term indoor dog toilet can refer to a variety of different products. Here are the major types that you'll want to consider. Click on the links to jump to specific products that our experts have reviewed below.
Best Indoor Dog Potty
Now that you know the various ways to get your dog to pee inside, here are a few of our top picks and pros and cons for each.
Synturfmats Pet Potty Review
View on Amazon
The design of Synturfmats Pet Potty and similar indoor toilets is to simulate a patch of grass. This faux grass fits over a plastic tray that traps the urine, which you can can easily remove and wash.
One of the most significant benefits that pet owners find with the Synturfmats Pet Potty system is that it doesn't allow urine to soak through to the flooring, and it provides a more natural "potty" environment for their dogs. These factors make it a popular indoor dog bathroom choice.
Many dog owners choose the Synturfmats Pet Potty system because it offers a more hygienic method for toilet training than other indoor toilet methods. The grass top quickly drains to create a dry surface that prevents your dog's paws from becoming urine-soaked.
Pros

Cons

Prevents odor and staining of carpeting and flooring by containing urine in a plastic tray
Easy to clean
Comes in 2 sizes
Can hold up to 1 gallon of liquid
Faux grass appearance helps dogs associate the grass-like material with outside potty time

Spilling can occur when you're emptying and cleaning if it gets too full
Grass-like material may encourage digging
No way to completely eliminate the odor
If used for defecation, it can be challenging to clean, and your dog may step in it
Pricing
See how the Pet Potty works in this video below.

BrilliantPad Review
View on Amazon
The brilliant thing about the BrilliantPad is that it cleans itself. It plugs into an outlet and automatically advances the roll one to three times per day. One roll is similar to 21 traditional potty pads, so you can go days or potentially weeks without changing the roll.
The roll soaks up urine and waits for poop to dry out. Then the machine wraps and seals the waste to keep your home from getting smelly. Once the roll is all used, you can dispose of the entire thing. The rods and end-caps biodegrade in most landfills. And it has an app (Android | iOS) that gives you remote access and alerts when your dog has a potty break.
Pros

Cons

Prevents your home from smelling
Biodegradable rolls are 80% thinner and use 33% less plastic than traditional pee pads
Convenient for tech-savvy pet parents
Auto-cleans after each use
Includes app and training support to help dogs transition to using BrilliantPad

For dogs under 25 pounds
Must be near a power source
Rolls are expensive to replace
Pricing
Dog Litter Box Training: PuppyGoHere Indoor Training System Review
View on Amazon
Can you litter train a dog? You certainly can! Litter box training is a method of indoor toilet training for certain breeds of dogs. Like cats, you can train dogs to use the litter box with a little positive reinforcement.
Litter box training isn't useful for all breeds of dogs. Larger dogs will have a more difficult time because litter box sizes generally are built with cats in mind. Litter box training is also not right for dogs that love to dig or are destructive, resulting in a messy experience.
For smaller, tame dogs, litter boxes are affordable and widely available. While most litter boxes on the market today aim toward cat owners, a select few companies specialize in dog litter boxes. Our top pick is the PuppyGoHere, which comes in three sizes and a variety of colors. If your home has cats, this might be a one-stop spot for all your furry friends.
Pros

Cons

Supplies are easy to get and affordable
Eliminates the potential for spilling liquid waste since the litter absorbs it
Allows for liquid and solid waste

Dogs with coprophagia have easy access to their waste so they can consume it
Not all dogs take to this type of training
Can be messy and odorous
Must clean out and replace the litter
Pricing
The Grated Pet Toilet: Klean Paws Review
View on Amazon
Grated pet toilets are similar to the types of flooring seen in pet stores. These indoor dog toilets have a tray underneath the toilet to catch urine with a grate on top of the tray to allow the urine to drain from the top surface, so the dog isn't standing in it.
Often these types of toilets combine potty pads inside the tray to help absorb urine. This toilet type is ideal for pups who tend to chew their pee pads.
It has rubber grips to keep it from sliding around, and the layers snap together. While this is similar to the indoor grass concept, it doesn't provide the familiarity offered by a grass-like surface.
Pros

Cons

Grates allow urine to drain from the toilet surface, so dogs don't stand in their waste
Easy to clean and sanitize

Doesn't allow for feces to fall through the grate
Can be expensive to maintain
Can spill easily
Grates are uncomfortable for dog's paws and may deter them from using the toilet
Pricing
Potty Pads: All-Absorb Training Pads Review
View on Amazon
Potty pads are popular when first housebreaking dogs. Potty pads are thick sheets of diaper-like material that you place on the floor. Ideally, you put a clean pad close to the door to encourage the dog to go to the door when they need to go to the toilet.
Potty pads are affordable but one of the messiest indoor dog toilets because they can leak on the floor and are difficult to pick up without spilling the contents. If your dog does miss, you'll need to sanitize the area with pet-friendly, odor-reducing cleaners.
One of the benefits of potty pads is that they're easy to pack for potties on the go. We like these All-Absorb training pads because they're super absorbent, have an odor-neutralizer, and are quick drying. They're also an excellent value. See more pee pad reviews.
Pros

Cons

Can use them for urination and defecation at home or on the go
Easy to clean up
Super absorbent with an odor-neutralizer

Urine can leak
Not environmentally friendly
Disposal of the potty pad can add odor to your trash
Pricing
Alternative Option: Simple Solution Washable Cover-Ups
View on Amazon
While cover-ups are not necessarily an indoor toilet, many dog owners use them when their dog is experiencing incontinence problems. More often than not, when dog owners turn to this solution it's because their dog can no longer control their bathroom bodily functions.
These cover ups aren't recommended for dogs that don't have difficulties controlling bathroom functions because it can lead to additional complications. As with human children that wear diapers, dogs can experience rashes and irritation from waste material being held close to the skin for an extended period. Cover ups are also very restricting of a dog's movement.
Only use this solution if your dog has a medical condition. Learn more in our reviews of the best dog diapers.
Pricing
Reasons Why You Might Need To Consider An Indoor Dog Toilet
People may mistakenly believe that owners use indoor toilets because they're too lazy to take their dog outside or too cheap to pay someone to let their dog out. However, that's usually not the case at all.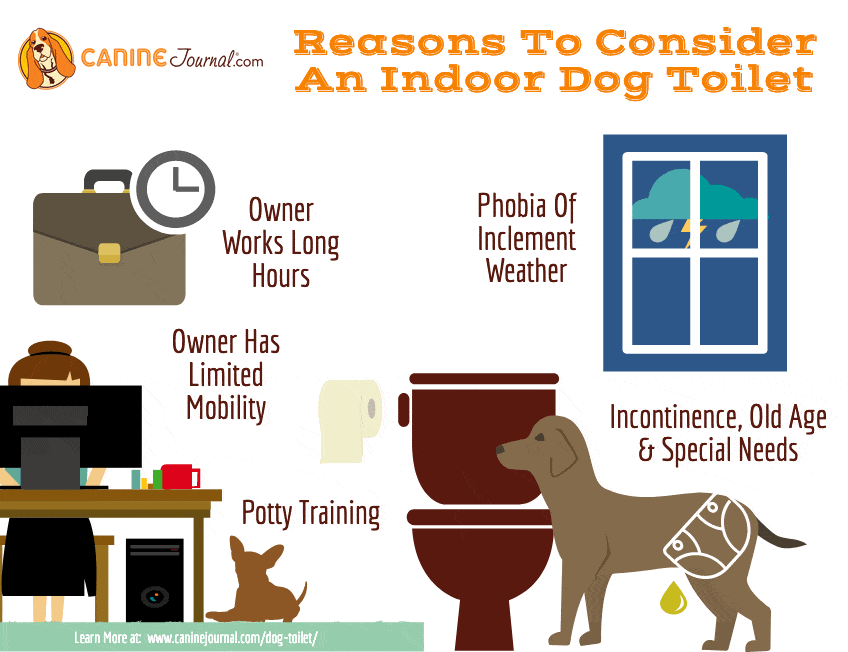 Older Age & Inability To "Hold It"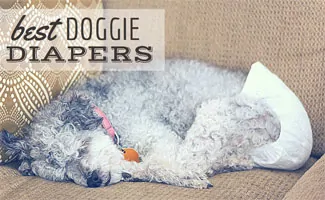 One of the biggest factors for dog owners that invest in indoor toilets is their pup's inability to hold it. In some instances as our canine friends age, they lose the ability to hold their bathroom functions for as long as they once could. Commonly referred to as urinary incontinence, the inability to hold urine or feces can also result from surgery or injury.
This loss of control can be embarrassing and shameful for the dog as they go from being a well-trained dog to having accidents as they did as a puppy. Providing an indoor toilet allows elderly or special-needs dogs the ability to use the bathroom when they feel the need without having to wait for you to come home from work.
Phobia Of Inclement Weather
Many dogs have fears so powerful that they may inhibit the dog from going outside to use the bathroom. Two of the biggest factors for this type of behavior are fear of thunderstorms and disliking rain.
When the weather is unfavorable, some dogs refuse to go outside even if they're desperate to use the bathroom. Providing an indoor potty can help these dogs relieve themselves and reduce the likelihood of health consequences caused by waiting too long to use the bathroom.
If your dog is scared of storms, you might try a Thundershirt and CBD oil in conjunction with an indoor potty to help with their anxiety.
Owners who try to force their dogs to overcome fear by dragging them outside are actually causing more harm than good. It might make dogs not want to use the bathroom at all, and they will continue holding it for so long that they cause internal damage or a UTI.
Parents Working Long Hours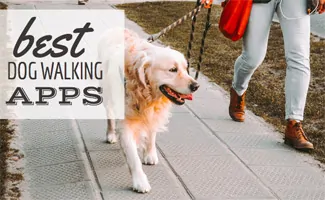 Dog owners who work outside of the home could unexpectedly be gone for an extended time. When pulling late nights or working overtime, pet parents may call a neighbor to help or have a dog walker on call. When these aren't feasible, an indoor dog toilet provides peace of mind. Dogs will no longer need to hold it for inordinate amounts of time and accidents due to over-waiting.
Housebreaking And Potty Training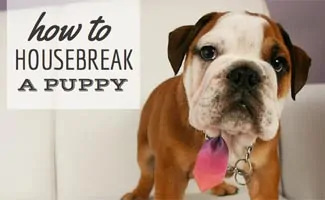 Puppies aren't the only ones who need housebreaking. Adult dogs (especially rescue pups) may require lessons as well. When parents can't be home constantly to help reinforce potty training and housebreaking, indoor toilets provide dogs with somewhere to relieve themselves.
If placed in a strategic location, these indoor toilets can train dogs where they need to go to signal that they need to go out. We have some other tips for how you can successfully house train your dog.
Limited Mobility Of Dog Owners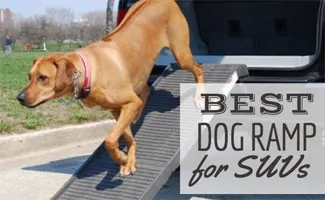 Not every dog owner can go up and down stairs or take their dog out to the bathroom multiple times throughout the day. Indoor dog toilets give dog owners with limited mobility issues the peace of mind that their dog can go to the bathroom whenever they need to.
Choosing an indoor toilet not only decreases the potential for discomfort in the dog, but it also reduces the dependence of a limited-mobility dog owner upon other people to care for their dog.
Dogs With Special Needs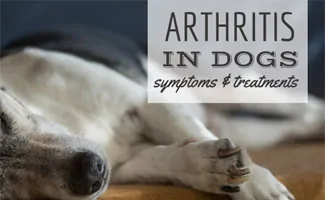 Like dog owners who may have mobility problems, some dogs also have such issues that can affect their ability to go outside to use the bathroom. As dogs age, they can develop arthritis and other joint discomforts, limiting their ability to walk.
Particularly in cases where these dogs live in apartments that require climbing multiple sets of stairs, these health conditions can cause a significant degree of pain. An indoor toilet can reduce the number of times a special-needs dog has to climb up and down stairs aggravating their condition.
Potty Training App: Puddle & Pile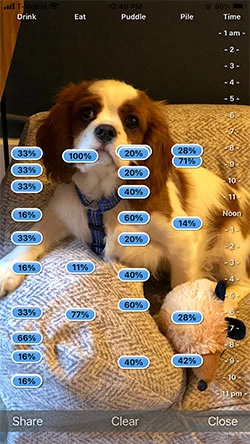 No matter why you use an indoor toilet or which containment type you pick, you might also benefit from using a tool to help you track their tinkles. We tried and recommend Puddle & Pile. It's $3.99, but for about the same price as a dog bone, you can save yourself lots of clean-ups from accidents.
Put in your dog's age and name and use the app to note when your pup eats, drinks, and has a puddle (pee) or pile (poop). It predicts bowel movements and sends reminders and tips, so you don't forget. And you can even see the stats and history for the times of day your pup is most likely to use the bathroom and have mealtime.
First-Hand Experience
A member of our team uses it for their four-month-old puppy and finds it very helpful. The notifications can get a bit overwhelming, but it is pretty spot-on and accurate for learning his bathroom behaviors.
The Importance Of Proper Sanitation
While all indoor pet toilets provide dogs with a place to use the bathroom, all of these methods are not equal. Depending upon your dog's needs and your particular situation, you may find that one suits your needs better than another.
No matter which indoor toilet you select, you should always consider the proper sanitation methods. Failure to properly clean and sanitize an indoor pet toilet will not only affect the health of your pet, but it can also affect your personal health.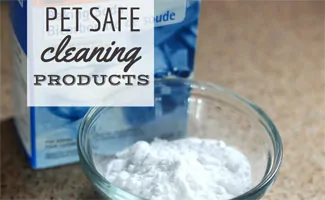 It's imperative to clean your pet toilet frequently — at a minimum once a day. Empty any waste contents into a toilet, sink, or garbage bag and rinse off the toilet itself with warm water and a pet-safe detergent or soap to eliminate odor and germs. We recommend you use pet-friendly cleaners to avoid exposing your pet to any harmful chemicals. If you can't commit to a regular cleaning schedule, you shouldn't consider having an indoor toilet for your pet.
Risks Of Improper Cleaning
Improper cleaning of indoor dog toilets can result in a buildup of fumes, which are not only harmful but can result in a wide range of problems both in the home and in terms of overall health.
Guests will no longer want to frequent your home, and, soon enough, you'll begin to experience the adverse health effects of overexposure to animal waste. Once revealed to the authorities that you live in unsanitary conditions, they might remove your pets (and possibly children) from your home, and prosecute you for putting lives at risk.
Indoor dog toilets are easy and fast to clean, so there's no excuse. With appropriate care, indoor dog toilets provide a valuable service and eliminate a series of concerns.
Tips For Crate Training Your Dog
Crate training your dog is also key to having a pee-free home. House training a dog can be a stressful time, and we're sure our readers would appreciate your help!
Why are you considering using an indoor pet toilet?