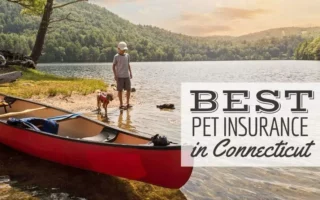 Connecticut offers its residents an excellent quality of life with an impressive educational system, a healthier than the average population, low crime rates, and many opportunities to enjoy outdoor and indoor adventures with your pup. However, just because you have increased well-being in the Constitution State, you and your dog can still experience medical emergencies. Protecting your finances from the cost of unexpected care with pet insurance can help you avoid choosing between what your pet needs and how much it costs for treatment.
Check out our picks for the top-ranked pet insurance companies offering coverage in Connecticut. Monthly premiums vary, and each company bases costs on factors like breed, zip code, pre-existing conditions, age, and more. So you'll want to get quotes from multiple companies to ensure you're getting the best coverage for the price.
Most Popular Dog Breeds In Connecticut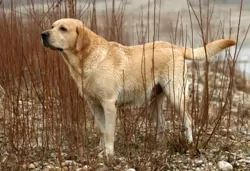 Your dog's breed makeup plays a role in determining the cost of your policy. Here's a list of the most popular dog breeds in Connecticut.
Labrador Retrievers
Golden Retrievers
German Shepherds
Bulldogs
Poodles
German Shorthaired Pointers
French Bulldogs (tied)
Rottweilers (tied)
Yorkshire Terriers
Cavalier King Charles Spaniels
How Much Does Pet Insurance Cost In Connecticut?
Pet insurance pricing is based on your pet's details (e.g., age, breed, location, etc.). According to NAPHIA (North American Pet Health Insurance Association), the average monthly premium for an accident and illness dog insurance policy in the U.S. in 2022 was $53.34 ($32.25 for cats).
Since prices vary based on where you live as well as your pet's characteristics, the best way to determine how much it would cost you is to complete our quick pet insurance quote form and get estimates from top pet insurance providers. This allows you to see how companies compare price-wise. With most companies, you can also adjust your monthly premium by lowering the deductible, reimbursement percentage, and annual payout to make it better fit your budget.
Once you have your customized price quotes, you may wonder how coverage varies among the different companies. Our pet insurance comparison includes multiple comparison charts to help you see key differences between coverage, waiting periods, age limitations, and more.
Pet-Friendly Places In CT
Connecticut is the 33rd most pet-friendly state in the country. There are 5.3 pet shelters and 1.2 pet-friendly restaurants per 100,000 residents, and 50% of Connecticuters have a pet at home.
Thinking of a fall foliage trip to Connecticut? Here are a few pet-friendly places you can visit on your getaway:
Bluff Point State Park – This 800-acre park in Groton has pet-friendly hiking trails that explore Long Island Sound.
Litchfield Town Green – Enjoy a pleasant stroll through this pet-friendly 18th-century town built on a green.
The Promenade Shops At Evergreen Walk – In this retail village in South Windsor, 31 of the 60 plus stores are listed as pet-friendly. Bring your leashed pet and identify the dog welcoming stores by the pet-friendly sticker in the window.
Pet Insurance Claim: Cost And Reimbursement From Connecticut Customer
Here is a real-life claim for a Healthy Paws pet insurance customer in CT.
Dog: Rocky
Location: Avon, CT
Issue: Heart Disease
Total Vet Cost: $5,000+
Reimbursement: $4,410
When Rocky got diagnosed with congestive heart failure, his family became concerned with the cost of care. Luckily, they have a Healthy Paws policy, allowing them to treat their pup without the stress of managing the specialist's fees.
Should I Get Pet Insurance?
Pet insurance can help keep you focused on your canine during a medical emergency instead of worrying about how you'll pay the bill. If you're unsure about getting pet insurance, we have a lot of information to help you answer the question, "Is pet insurance worth it?"
Tagged With: Pet Insurance By State, Reviewed By Insurance Agent