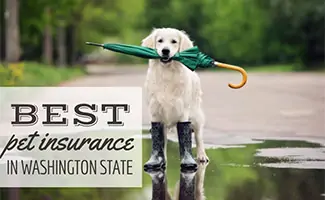 Can you get any more 'Toner than a Starbucks in your hand, wearing your Seahawks hat, and commuting via ferry on your way to work? Washington is known for many things and has various terrains to enjoy. Although it can be cold and rainy, one thing's certain, this state is known for its beauty.
Whether you're a first-time pet parent or well-versed in all things dog-related, having pet insurance can give you peace of mind should your dog experience a health concern. We help you learn more about your options so you can decide which pet insurance company is best for your dog in the Evergreen State.
When this article was written, Healthy Paws wasn't enrolling new pets in Washington. However, Healthy Paws may begin offering coverage for new pets in Washington again, which is why we've included it here. Additionally, some pets were already enrolled in Healthy Paws before coverage stopped being offered to new pets in Washington.
Most Popular Dog Breeds In Washington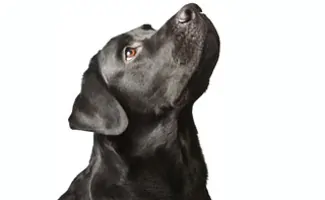 Your dog's breed is one of the most significant factors used to determine your policy's cost. Here are the most popular dog breeds in Washington.
Labrador Retrievers
German Shepherd Dogs
Golden Retrievers
Siberian Husky
Seattle
These are the most popular dog breeds in Seattle, WA.
Pembroke Welsh Corgi
Labradoodle
Havanese
French Bulldog
Australian Cattle Dog
How Much Does Pet Insurance In Washington Cost?
Pet insurance pricing is based on your pet's details (e.g., age, breed, location, etc.). According to NAPHIA (North American Pet Health Insurance Association), the average monthly premium for an accident and illness dog insurance policy in the U.S. is $53.34 ($32.25 for cats).
Since prices vary based on where you live as well as your pet's characteristics, the best way to determine how much it would cost you is to complete our quick pet insurance quote form and get estimates from top pet insurance providers. This allows you to see how companies compare price-wise. With most companies, you can also adjust your monthly premium by lowering the deductible, reimbursement percentage, and annual payout to make it better fit your budget.
Once you have your customized price quotes, you may wonder how coverage varies among the different companies. Our pet insurance comparison includes multiple comparison charts to help you see key differences between coverage, waiting periods, age limitations, and more.
Which Places In Washington Are Pet-Friendly?
Washington ranks 7th in the most pet-friendly states in the country. There are 3.2 pet shelters and 4.8 pet-friendly restaurants per 100,000 residents, and 63% of 'Toners are pet owners.
Seattle is among the most pet-friendly cities compared to the 100 largest U.S. cities. Seattle ties with five other cities for having the most dog-friendly restaurants per capita. Additionally, Seattle ranked as being:
the 17th most pet-friendly city.
70th for pet budget*.
18th for pet health and wellness**.
11th for outdoor pet-friendliness***.
If you're looking for some pet-friendly places to take your dog to in Washington, check out these locations.
Deception Pass State Park – Dogs must be on a leash while in the state park, but you and your dog are likely to enjoy the fresh air and beautiful scenery. We've heard Rosario Head Trail to Lighthouse Point and Lottie Point is a scenic trail for pet parents and their dogs. It's a moderately difficult 4.7-mile loop with breathtaking views of Deception Pass Bridge and Whidbey Island. There's even potential to see seals playing in the water.
Airfield Estate Winery – Located in Prosser, this winery has a patio where you and your dog can sit and look out over the vineyard. This vineyard was used as an airbase for the U.S. Army during World War II.
Norm's Eatery – Located in Seattle's Fremont neighborhood, this doggy diner is one-of-a-kind. Dogs can eat inside with you, and they have an entire menu dedicated to dogs. This could be a fun experience for everyone in your family to celebrate your dog's adoption day or special occasion.
*Pet budget was determined by considering vet care costs, minimum pet-care provider rate per visit and dog insurance premiums.
**Pet health and wellness was determined by considering veterinarians per capita, pet caretakers per capita, animal trainers per capita, pet businesses per capita, dog-friendly restaurants per capita, share of pet-friendly hotels, dog-friendly shops per capita, pet meetup groups per capita, doggie daycare and boarding establishments per capita, pet-friendliness of rental markets, average home square footage, share of single-family detached homes, share of homes with one or fewer occupants per room, animal shelters per capita and strength of animal protection laws.
***Outdoor pet-friendliness was determined by considering weather, dog parks per capita, park land as a share of the city area, walk score, dog-friendly trails per capita and dog shows per capita.
Pet Insurance Claim: Cost & Reimbursement From Washington Customer
Below is a real-life insurance claim from an Embrace customer in Washington.
Location: Seattle, WA
Condition: Rear, left foot broken requiring emergency vet, pet medication, and surgery
Total Vet Cost: $4,061.04
Reimbursement: $2,867.97
Amount Customer Paid: $1,193.07
Should I Get Pet Insurance?
Unfortunately, your dog's health can change in a flash. One moment, your dog has a clean bill of health, and the next minute, he's refusing all food. That's why many pet parents purchase pet insurance to help cover unexpected vet bills. This means they don't have to choose between their bank account and the health of their pet. Learn more about why pet insurance may be worth it for your family.
Tagged With: Pet Insurance By State, Reviewed By Insurance Agent