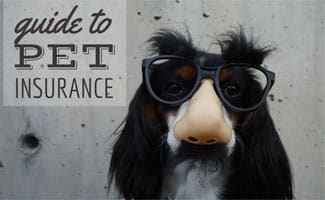 Pet insurance is the human health insurance equivalent, but for your pet. Having your dog or cat protected by a good health insurance plan can put your mind at ease knowing that large unexpected medical bills will be covered. Canine Journal helps you find the best pet insurance plan for your needs.
Because of our extensive coverage of this category, we've created this overview page to try and help you hone in on what's most important for you and your pet. Use the menu below to navigate this page.
What Is Pet Insurance? Do I Need It?
Pet insurance is very much like health insurance: it's there to provide peace of mind in the event of an emergency. What does pet insurance cover? Although the policies differ with each provider, pet insurance covers some basic exams completely and other medical activities on a limited basis. Some policies have a yearly limit while others have a lifetime limit, so it's important that you get the pet insurance policy that is right for you and your family. If you are considering adopting a pet, a good place to start is reviewing your pet insurance options to see about the cost per species or breed. Learn more, including our co-founders personal experience, in our article What is Pet Insurance? Do I Need It?
Video: What Is Pet Insurance?
This video we created helps break down the basics of pet insurance and describes in a nutshell what the different types of plans are and what each plan covers.
What Questions Should I Be Prepared to Ask a Pet Insurance Provider?
Okay, so maybe you've decided considering pet insurance is not a bad idea. Who should you go with given the myriad of options and the barrage of marketing campaigns you'll see in vet offices, on TV, in supermarkets, and on the Internet? One of the things Canine Journal prides itself most on is its continuous, arduous, unbiased analysis of the pet insurance industry. We have constant watch on this sector and audit our reviews of companies on a regular (quarterly and annual) basis. Before showing you who we think is best, we should stress that our top picks may not be the right fit for you because policies are dependent on so many variables, in particular, your location as well as your pet's breed, age, and current health status. You'll need to do a little homework to find the best provider for your pup, but it will be worth it. We recommend you begin by Asking Providers These Questions. It will not only help you narrow down a provider; it will teach you a lot about the types of pet insurance available, coverage options, industry terminology, as well as specific things to look for in companies.
How Much Does it Cost?
Get 3 Free Pet Insurance Quotes
Pet insurance prices vary by provider and are unique to your pet's breed, age, geographical location, pre-existing conditions and other variables. So, how do you know which is cheapest? Well, you don't until you run price quotes with a few companies to know what to expect. We've made this easy for you by creating a quote widget (above) that will pull price quotes for you from our top three companies when you fill out one short form with your pet's details.
Can I Insure My Puppy?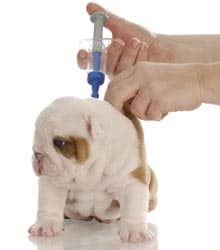 The best (and most affordable) time to purchase pet insurance might just be at the very beginning – in other words, when your pet is just a puppy. Typically there won't be pre-existing health conditions or other age or health related factors that may increase your quote. And we all know that puppies can get into a great deal of trouble! Puppies have weaker immune systems than adult canines, so the protection a pet insurance policy offers may come into play sooner rather than later. We address puppy insurance in more detail, give example quotes for policies, and even have a video for you, in our article Do I Need Puppy Insurance?
Can I Get Pet Insurance for My Cat?
I know we're called "Canine Journal," but we've gotten so many requests for our recommendation on cat insurance providers that we've decided we can't let our fellow feline readers hanging! We have also conducted a thorough review of the cat insurance industry, and it wasn't that difficult – because most of the pet insurance providers that cover dogs are the same ones that cover cats. We point out the similarities, the differences, and what to look for based on the specific characteristics, conditions, and needs of your feline friend. We'll address common feline health issues to keep an eye out for, as well as industry terminology to get you comfortable with what people are talking about and what things mean. Read our Best Cat Insurance article to get the scoop.
Compare Pet Insurance Providers Side-By-Side
Do you have a good idea of what pet insurance is all about and are now ready to start comparing providers? We've covered many pet insurance companies over the years, and have gotten very familiar with their policies, what they do and don't cover, and more. We've also received volumes of reader feedback we can use to generate pro/con lists for providers. Visit our regularly updated Pet Insurance Comparison page to see our top 3 picks, an overview of the rationale behind our rankings, as well as related resources including a slideshow explaining our top picks, an infographic with key stats, and other useful information. This comparison page will have the most encompassing information all in one place.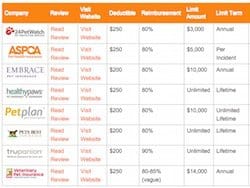 For more detail on individual companies and more picks (nearly a dozen!), feedback on other providers that didn't make the cut, a comparison table that breaks down our rankings (based on these factors: policy coverage, customer service & reputation, timeliness of claim payment, price of policy, and more), visit our comprehensive Pet Insurance Reviews page. You'll find detailed features, pros and cons for each company. From here you'll also have access to our Cost Comparison Table (quote comparisons across providers for random breeds and ages) and our Coverage Comparison Table (examples of what is and what is not covered for a random selection of dogs). We even have information on Insurance for Exotic Pets and Horse Insurance.
Why Trust Our Reviews?
Our reviews are conducted in unbiased fashion by independent researchers that do rigorous analysis and gather reader and consumer feedback from across the Internet. Check out our Review Process for details.
Pet Insurance Terminology Explained
As you read through our reviews and learn more about pet insurance, you may come across a term you don't understand, such as secondary diagnosis, schedule of benefits, or pre-existing conditions. We want you to have a full understanding of what you're signing up for before you sign up, which is why we've created a Pet Insurance Terminology page that describes in laymen's language common terminology used in the industry. Still confused? Leave a comment on the article, and we'll follow up – our terminology list is a work in progress!
Breaking Down the Finances – Is Pet Insurance Worth It?
You, like ourselves before we delved into this industry, may make the assumption that most insurances are a sink hole for your hard earned money. While it's true that insurance companies have to be profitable to stay in business and continue issuing timely reimbursements, if you don't have a huge buffer in your bank account pet insurance could be a life saver for your pup (just as health insurance could save your life). Our article on how to use Pet Insurance to Curtail the Rising Cost of Vet Bills goes into some detail in how you can make the most of your pet finances, even if you decide not to opt in to insurance. If you're still not convinced, here are 4 Reasons the Cost of Pet Insurance Is Worth It. Want real life examples? Scroll to the end of that page and you'll see we've also collected dozens of real reimbursement stories over the years we've received from readers. Learn about actual pet health stories and their corresponding reimbursements – what was covered, how was it handled, etc.
Pet Wellness vs Pet Insurance; What's the Difference?
Pet insurance plans typically cover accident and illness services but not routine wellness veterinary visits and other services. Read our article on Pet Wellness Plans to learn how you can cover all your bases.
Got Questions?
So you made it to the bottom of this article – congrats! Hopefully, you gained some valuable insight along the way you didn't have when you started reading. We're on a mission to continually improve our knowledge, as well as that of our readers, to help them make the best decisions when it comes to their beloved pets. If there's anything that didn't make sense, don't hesitate to comment on the respective article you were reading, or Post a Reader Question. Our dog loving community will do our best to help!