To sustain this free service, we receive affiliate commissions via some of our links. This doesn't affect rankings. Our review process.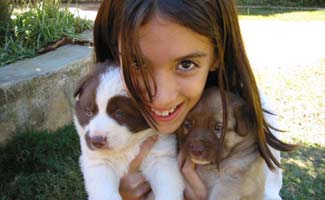 Getting a new puppy can be both an exciting time and an uncertain one. You have this new living, breathing, chewing addition to your family and you aren't sure what to do next. Every day I have people come in my hospital and say "Doc, educate me." That is what I will try to do here.
Many thanks to examiner.com for their recent endorsement of this article in their coverage of what to know before you adopt a puppy.
Setup an Appointment with Your Local Vet
The first thing you should do once you have gotten your new puppy home is set up an appointment with your local veterinarian to have your new pet examined. Your veterinarian will be able to detect or rule out any potential, congenital, or acquired problems. He or she will also be able to help you decide on the vaccination schedule that suits your pet's needs. This brings me to the first of my top three topics when speaking to a new pet owner.
Getting New Puppy Vaccinated
Vaccinations are an essential part of keeping your pet safe, healthy, and happy. There are a number of things your veterinarian may want to vaccinate your pet for depending on your pets age, prior vaccination history, environment and so forth.
Top Two Diseases Vaccinations Will Prevent
The two diseases that are in my opinion at the top of the list for puppy vaccines are canine distemper and canine parvovirus. Both diseases are potentially fatal diseases for dogs, especially puppies, but they can be easily prevented by proper vaccination of your pet. Remember that it is always necessary to have your pet's vaccines boostered (a booster shot is a dose of an immunizing substance given to maintain or renew the effect of a previous one).
Spay or Neuter Your Puppy
The second thing that I discuss with new puppy owners is spaying or neutering their dog. Spaying and/ or neutering your dog simply makes he or she a better companion in many cases. There are numerous health reasons why it is beneficial to alter your pet at an early age, not to mention your responsibility as a pet owner to help control the overall pet population.
The Health Benefits of Spaying or Neutering
Health benefits include:
A decreased incidence in certain types of diseases specific to both male and female dogs, ensuring that your female dog will not have a potentially fatal disease called pyometra (infected uterus)
Eliminating the chance of any pregnancy or birthing problems
Mental health benefits.
The bottom line is that if your pet was not bred or intended to be a breeding animal, then it is in their best interest and yours to have them spayed or neutered.
Heartworm Disease and Prevention
The last of the three topics that I discuss with new pet owners is heartworm disease and heartworm prevention. Everyday I speak to people who have no idea what heartworm disease is, where it comes from, or how to prevent it. Most of these people are fantastic pet owners and would do anything to keep their family members safe and healthy. The problem is either a lack of client/ owner education or misinformation/ misunderstanding of the disease.
How are Heartworms Spread?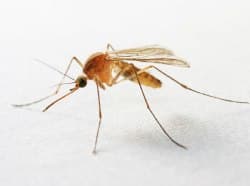 Heartworms are spread to dogs by the mosquito. When an infected mosquito takes blood from a dog, the heartworm is passed to the dog where it slowly makes its way to the heart and stays. Over time the infection becomes worse with larger numbers of worms infecting the heart and reproducing, making this a downward cycle for your pets health.
Diagnosing Heartworm Disease
Heartworm disease can easily be diagnosed by your veterinarian with the use of a simple blood test. Thankfully, most cases I diagnose are asymptomatic cases and the dog is diagnosed on his or her yearly physical exam. Dogs with heartworm disease can be treated effectively and go on to lead happy and healthy lives.
The point of this topic is to make it so that we are treating our pets less for diseases like these and spending more time and often less money preventing these diseases.
Where are Heart Worms Found and How Much Does Prevention Cost?
To date I have never heard of a good reason not to have every dog in the United States on heartworm prevention medicine. Heartworms have been diagnosed in all 50 states, with Texas, Florida, and North Carolina leading the way in reported cases annually. The cost per month to provide your dog with heartworm prevention each and every month is around $10 per month or less.
What Types of Heart Worm Prevention are There?
There are a wide variety of different types of heartworm prevention available – from a monthly tablet to a topical solution, and even an injection that is administered every six months. Not all medicines are appropriate for all animals. Ask your veterinarian what he or she recommends to use as a heartworm preventative for your dog.
Our pets are our best friends and all they do is give us unconditional love. It is our responsibility to educate ourselves and do what we can to give them the happiest and healthiest lives possible. If you have a new puppy or you simply have a dog who has not been to see your veterinarian, then please contact your local vet today and set up an appointment. Your dog will thank you for it.
Why Puppies Need Special Food
Just like babies, puppies require a diet that is different from adult dogs. The reason for this is exactly the same as the reason for babies needing different food than adults, different nutritional needs and different processing abilities. Younger puppies have a considerable amount of growing to do in order to reach their adult size and in order to grow to that size and remain healthy, it is imperative that they obtain the right levels of vitamins and minerals their bodies need.
How is Puppy Food Different to Regular Adult Dog Food?
Calories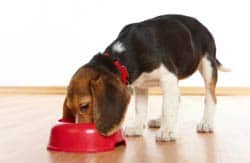 One of the biggest differences between puppy food formulas and adult dog food formulas is that puppy food is much higher in calories. To look at the numbers let's take a look at Eukanuba Puppy small breed formula food and Eukanuba Adult Maintenance small breed formula dog food. The puppy food formula contains 502.52 kcal per cup of food; the adult formula contains 457 kcal per cup. This calorie count is further reduced to 316 kcal per cup for weight control adult formula. As puppies grow they require more calories in order to keep up with their energy requirements needed to maintain healthy growth. Most dogs attain their full size by 12 months old which is why it is important to provide enough caloric intake throughout multiple daily meals within the first year of a dog's life.
Breaking Down Calories in Dogs Food
Depending upon the specific needs of a particular dog, the caloric breakdown of one dog food may be better suited than those of another. The breakdown of this caloric information can generally be found both on the manufacturer's website as well as on the bag of dog food itself. In the example of Eukanuba Puppy small breed formula food; the caloric distribution is as follows: protein 28.61%, fat 45.93% and carbohydrate 25.46%. Comparing this to the adult food of the same style the caloric distribution is as follows: protein 24%, fat 38% and carbohydrate 38%. The caloric breakdown for the adult weight loss formula is currently unavailable.
Food Content
During different stages of their lifetime, different dogs have significantly different needs in terms of the content of their food aside from just calories. Let's once again take a look at the Eukanuba foods used in the example above.
Protein
The minimum crude protein level of Eukanuba Puppy small breed formula food is 32%. The adult formula has a lower 28% protein level and the weight loss formula has just 22% protein. Protein is essential in order for a healthy dog to thrive and provides essential amino acids for dogs to function. 10 of the 22 amino acids that dogs require must be provided by diet alone. Due to the considerable rate of growth and development that puppies undergo, they require more of these amino acids than their fully grown counterparts. One of the most important roles of amino acids in the puppy is in the development of the immune system.
Fat
The minimum crude fat content of Eukanuba Puppy small breed formula food is 21%. The adult formula has a lower 18% and the weight loss formula has just 12%. Just as fats are important for young babies to develop, they are equally as important for puppies. Fats are an important energy source for dogs and they also give dry dog foods a better taste. Additionally fats can serve to carry fat soluble vitamins. Dogs that have adequate levels of healthy fats in their diet have a better coat condition, a better body fat ratio and are more able to perform any task that involves muscles. Fat is one of the contributors to calories in puppy food.
Crude Fiber
The minimum crude fiber content of Eukanuba Puppy small breed formula food is 4%. This number remains constant through all varieties of this dog kibble regardless of the age of the dog. Fiber is not considered to be an essential nutrient for dogs; however, due to the ingredients of dog kibble, it is always present in dog foods. While fiber can contribute to the health of the digestive system, there is no benefit known to giving younger puppies increased levels of fiber in their diet.
Omega-6 Fatty Acids
The minimum omega-6 fatty acids levels found in Eukanuba Puppy small breed formula food are 3.35%. The adult formula has 2% and the weight loss formula has 2.1%. Omega-6 fatty acids are also recognized as Linoleic Acid or (LA.) Linoleic acid is crucial in all dog food in order to help maintain skin and coat health by moisturizing the skin. As puppies have much more growing to do and have much more sensitive skin they require higher levels of omega-6 in their kibble.
Omega-3 Fatty Acids
The minimum omega-4 fatty acids levels found in Eukanuba Puppy small breed formula food are .45%. The adult formula has .4% and the weight loss formula has .3%. Omega-3 fatty acids are important for balancing out the omega-6 fatty acids in the diet to ensure swelling does not result from administration of omega-6. Veterinarians recommend the ideal omega-6 to omega-3 ration stand at around 5:1.
Can Puppies Eat Kitten Food?
One common mistake that people make is that puppy food and kitten foods are similar in content. Due to this misconception puppy owners sometimes feel that in the event that they do not have puppy food on hand they can feed their puppy kitten food. Puppies have extremely different nutritional needs than kittens and feeding them kitten food can be detrimental to their health. If you find that you have no puppy food available the best solution is to purchase more or to feed your puppy white rice and plain canned or unflavored grilled or baked chicken breast. The best way to avoid running out of your puppy's food is to join an auto delivery service or simply always keep a backup bag of food on hand.
Disclaimer: This website contains reviews, opinions and information regarding products and services manufactured or provided by third parties. We are not responsible in any way for such products and services, and nothing contained here should be construed as a guarantee of the functionality, utility, safety or reliability of any product or services reviewed or discussed. Please follow the directions provided by the manufacturer or service provider when using any product or service reviewed or discussed on this website.